A series of resources developed as part of the 10 Prison Project family engagement programme. They can be downloaded, adapted and used to support the development of Think Family working.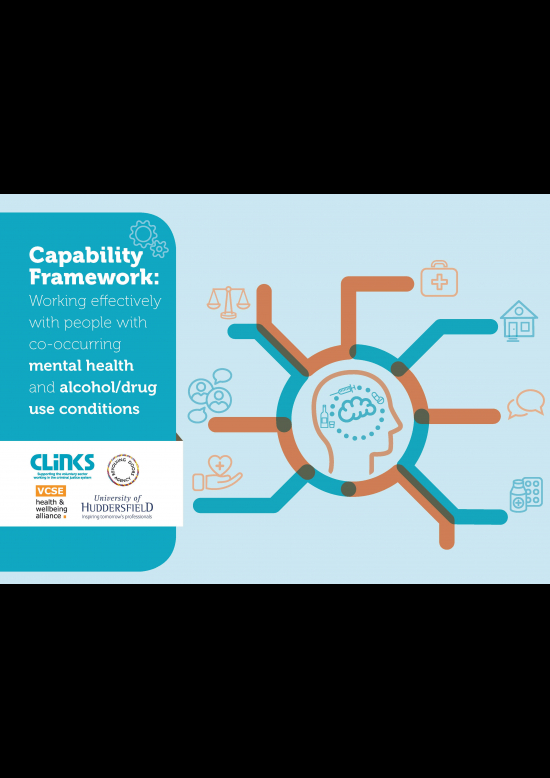 The capability framework describes the values, knowledge and skills required for effective care of people with co-occurring conditions.
This document provides an overview of off-the-shelf tools useful for voluntary sector organisations working with people with convictions.
The aim of this guidance is to help voluntary organisations use a theory of change approach to help design, evaluate and communicate about their projects.