Publications: delve into the detail
Research and analysis on issues facing the sector. Guides and briefings to support our members. Responses to government consultations. Case studies of good practice.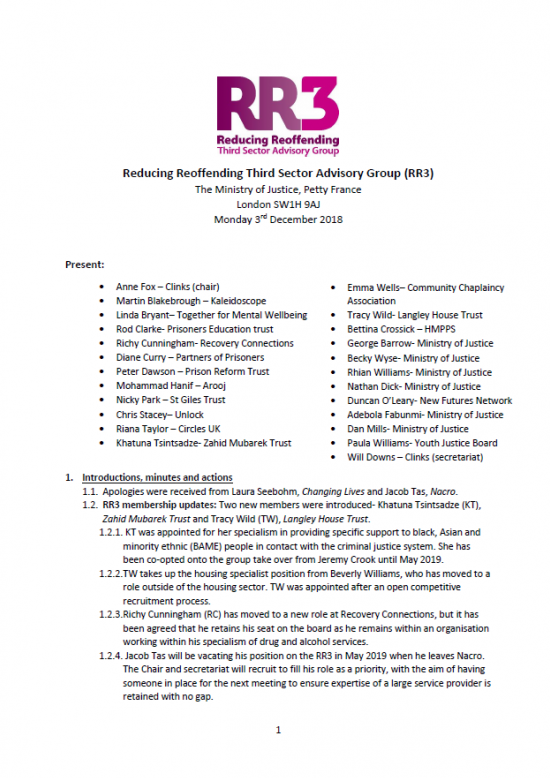 Minutes from the Reducing Reoffending Third Sector Advisory Group meeting, December 2018.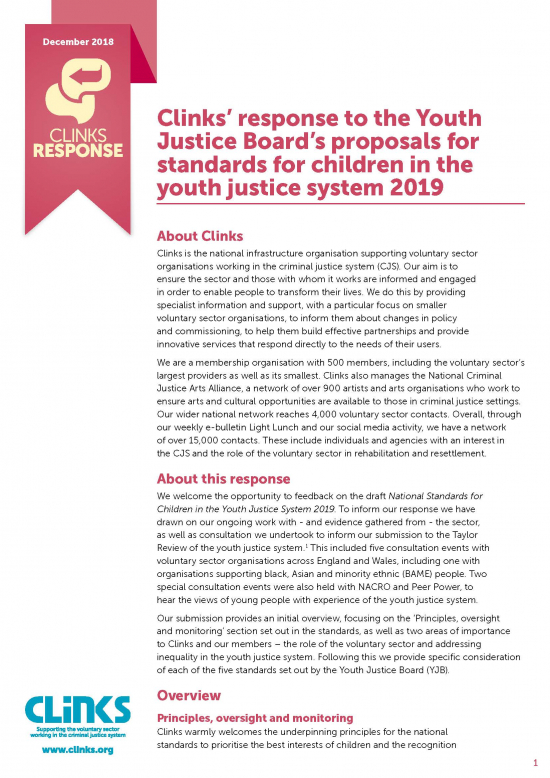 Clinks responded to the Youth Justice Board's consultation on the revised national standards for children in the youth justice system. Clinks welcomes the "child first, offender second" principle underpinning the revised standards and its aim to promote a childhood removed from the criminal justice system. Clinks has made recommendations for embedding these principles at every stage of the criminal justice system and we highlight the vital role of the voluntary sector in youth justice.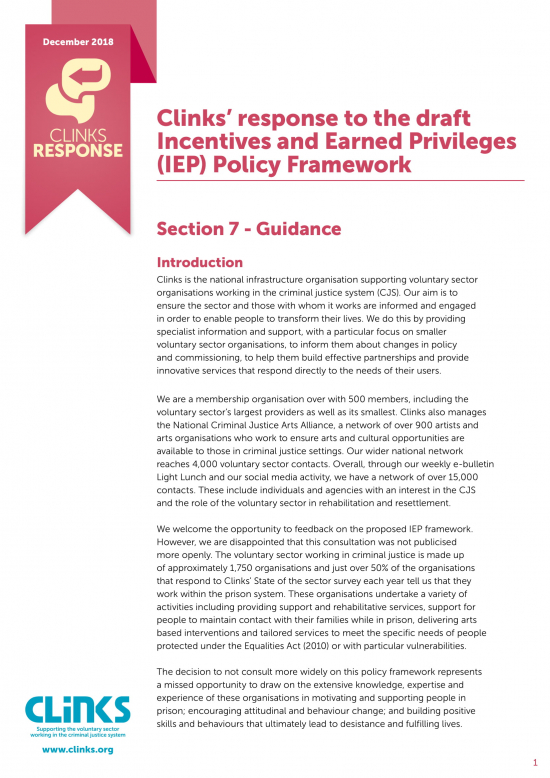 Clinks' response focuses on the contribution that voluntary sector partners can play, implications for people protected under the Equalities Act (2010), family ties, and service user involvement.
Events and training: get involved, improve your skills
Clinks @clinks_tweets · 18 hours
Clinks @clinks_tweets · 2 days
Save the date for our annual conference 2019, 'Creating change together', on 9th May. The conference offers a chance to hear from key policy & decision makers and to network with #voluntary sector orgs & government officials. Look out for further details shortly #ChangingTogether
Clinks @clinks_tweets · 3 days
"What should happen to people who commit criminal offences?". We want to hear from you for a book of differing viewpoints as part of the work of the Monument Fellowship. Email describing what you'd aim to cover to anne.fox@clinks.org by 31/01 headed "Monument Fellowship question"
Our work: our latest projects and activities
What Clinks is doing to support, promote and represent the voluntary sector working in the criminal justice system.
Decision makers, commissioners and service providers should use learning from the Making Every Adult Matter coalition.
A clear government strategy is needed to advocate for consistent and specialist services that support positive social relationships.
Voluntary organisations must be properly engaged and treated as an equal partner in the design and delivery of probation services.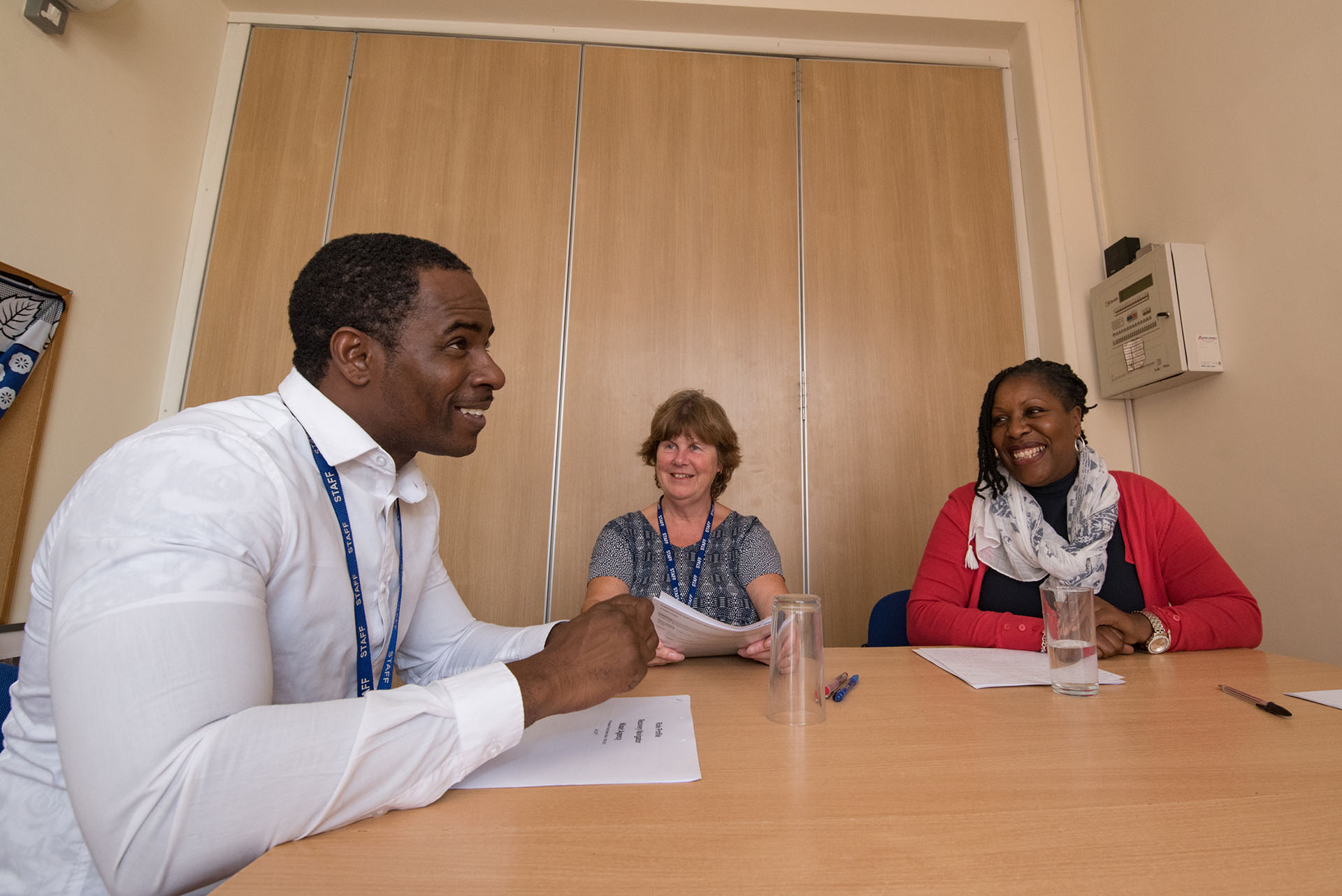 Join Clinks: be heard, informed, and supported
Are you a voluntary organisation supporting people in the criminal justice system? Join our network of over 500 members. Clinks membership offers you:
A voice to influence change
Practical assistance to be effective and resilient
Support from a community of like-minded professionals.
Membership starts at just £20 per year and is free for organisations with little income.
Join Clinks today
Subscribe: sign up for our e-bulletins
Light Lunch...
News, funding opportunities, resources, events, marketing info and the latest developments in the criminal justice system. Sent to you on Fridays.
Jobs: work in the voluntary sector
Browse hundreds of work and volunteering opportunities at voluntary organisations working with people in the criminal justice system.
Directories: find the support you need
Search our directories for organisations, partners, consultants, mentors and funding opportunities.