Publications: delve into the detail
Research and analysis on issues facing the sector. Guides and briefings to support our members. Responses to government consultations. Case studies of good practice.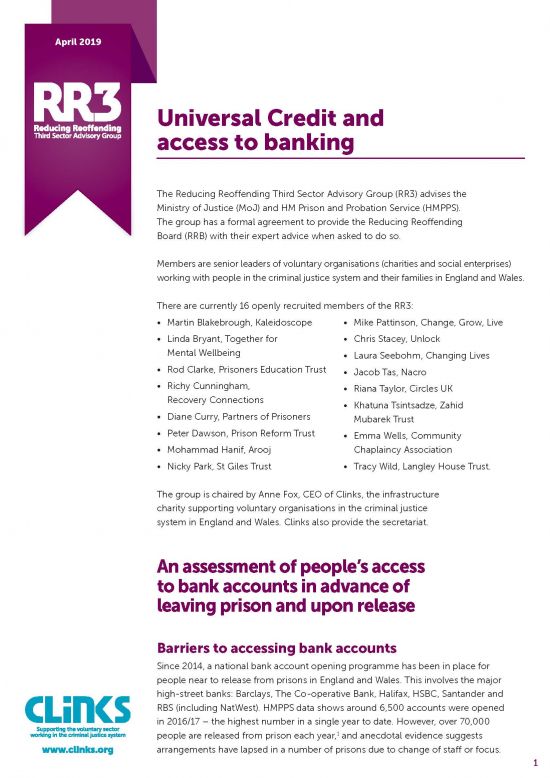 The Reducing Reoffending Third Sector Advisory Group (RR3) submitted evidence to the Reducing Reoffending Board (RRB) on the barriers people face in accessing bank accounts and Universal Credit in advance of leaving prison and upon release. The paper proposes a number of cross-departmental and innovative solutions in order to address these barriers and ensure government departments can work better together to improve the service.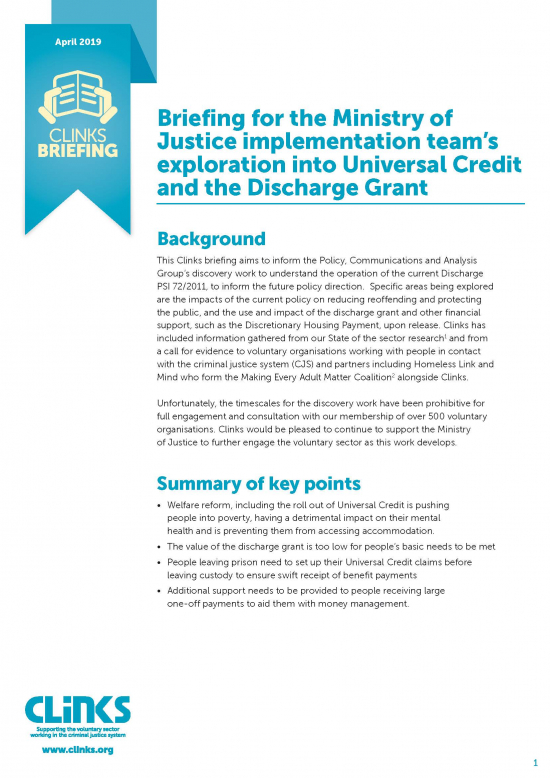 This Clinks briefing for the Ministry of Justice sets out the impacts of the current discharge grant policy on the wellbeing of people leaving prison and on rates of reoffending.
Our response provides two overarching priorities that we recommend are embedded into the inspection standards for probation providers.
Clinks @clinks_tweets · 1 day
We've launched our #Stateofthesector19 survey.
Do you work for a voluntary organisation working in criminal justice?
Share your organisation's successes and challenges by 5th July to help influence policy makers.
https://www.surveymonkey.co.uk/r/PNZCRXS
Clinks @clinks_tweets · 2 days
@HMIProbation make 11 recommendations to improve quality of probation supervision of short-term prisoners during resettlement. Incls. 3 for the Reducing Reoffending Board which the Reducing Reoffending 3rd Sector Advisory group we manage advises.
Clinks @clinks_tweets · 1 week
Our work: our latest projects and activities
What Clinks is doing to support, promote and represent the voluntary sector working in the criminal justice system.
The Ministry of Justice should produce a national strategy for the management of young adults aged 18-25 at all stages of the criminal justice system
Clinks thinks all sectors working in the criminal justice system must work to tackle racism and discrimination.
The Ministry of Justice, commissioners and all service providers should ensure access to arts activities for people involved in the criminal justice system.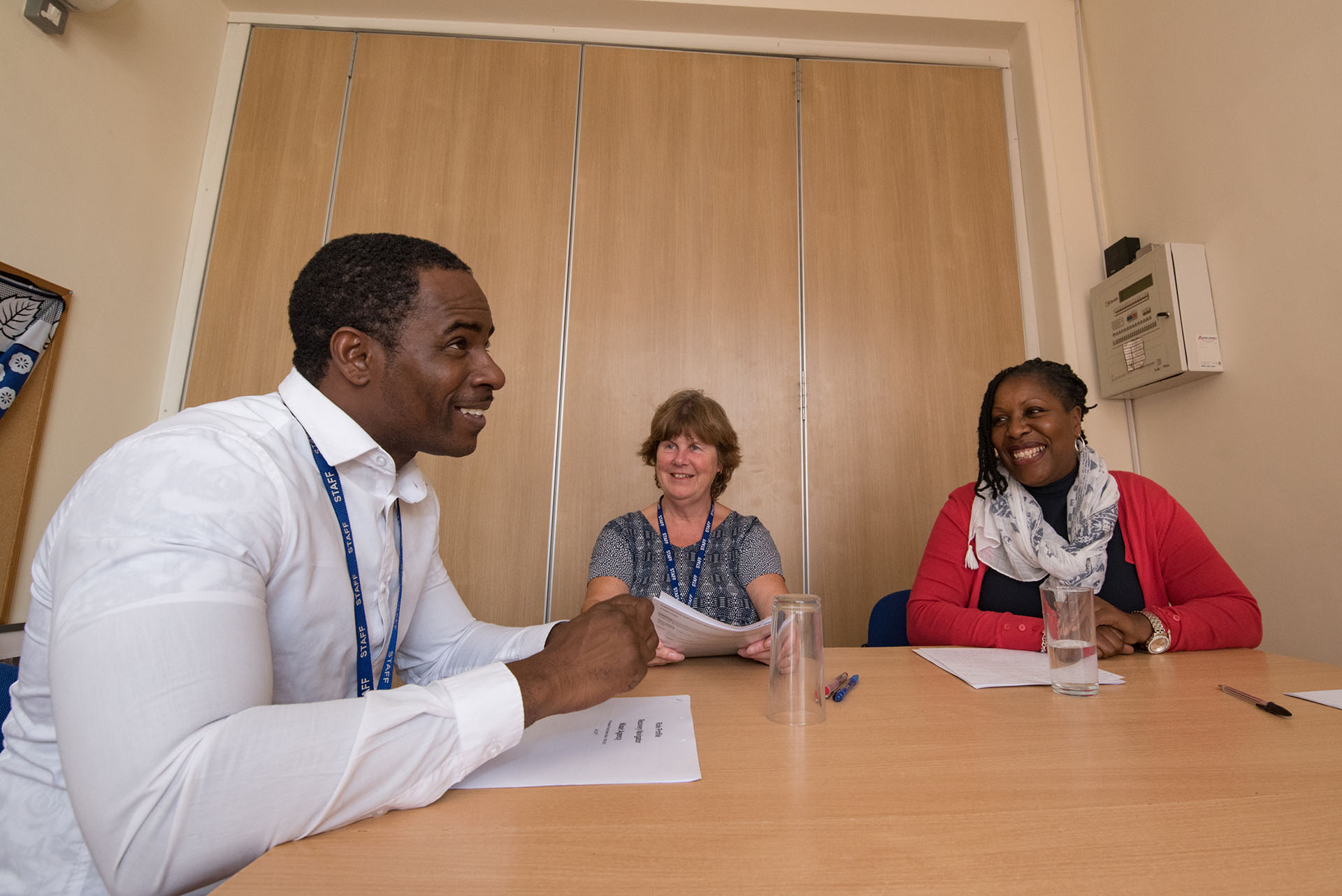 Join Clinks: be heard, informed, and supported
Are you a voluntary organisation supporting people in the criminal justice system? Join our network of over 500 members. Clinks membership offers you:
A voice to influence change
Practical assistance to be effective and resilient
Support from a community of like-minded professionals.
Membership starts at just £20 per year and is free for organisations with little income.
Join Clinks today
Subscribe: sign up for our e-bulletins
Light Lunch...
News, funding opportunities, resources, events, marketing info and the latest developments in the criminal justice system. Sent to you on Fridays.
Jobs: work in the voluntary sector
Browse hundreds of work and volunteering opportunities at voluntary organisations working with people in the criminal justice system.
Directories: find the support you need
Search our directories for organisations, partners, consultants, mentors and funding opportunities.