Publications: delve into the detail
Research and analysis on issues facing the sector. Guides and briefings to support our members. Responses to government consultations. Case studies of good practice.
Our response provides two overarching priorities that we recommend are embedded into the inspection standards for probation providers.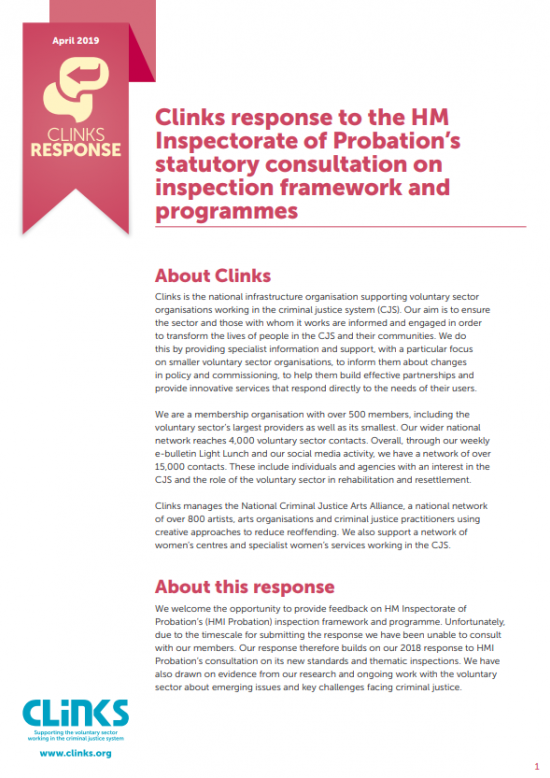 Our response to HM Inspectorate of Probation's consultation on its inspection framework and programmes focuses on proposed topics for thematic inspections.
Events and training: get involved, improve your skills
Clinks @clinks_tweets · 2 days
Clinks @clinks_tweets · 4 days
Welcome new report by @CommonsCMS recommends review into arts and criminal justice and funding for sports and culture initiatives delivered by community organisations. Delighted to see our joint submission with @ArtsCJS referenced in the final report. https://t.co/XLNReZ72KW
Clinks @clinks_tweets · 3 days
.@MoJGovUK has published a web page containing information about procurement at the MoJ. It has information about tendering opportunities, eProcurement, its tender and contractual complaints process, payment of suppliers, and its payment performance. https://t.co/EBE0e2l5Q1 
Our work: our latest projects and activities
What Clinks is doing to support, promote and represent the voluntary sector working in the criminal justice system.
Clinks thinks the Ministry of Justice should develop a clear strategy for reducing the number of people in prison.
Local statutory agencies and commissioners should recognise the value of local voluntary organisations working in the criminal justice system.
We should embed the involvement of people with lived experience throughout the criminal justice system to inform policy and practice.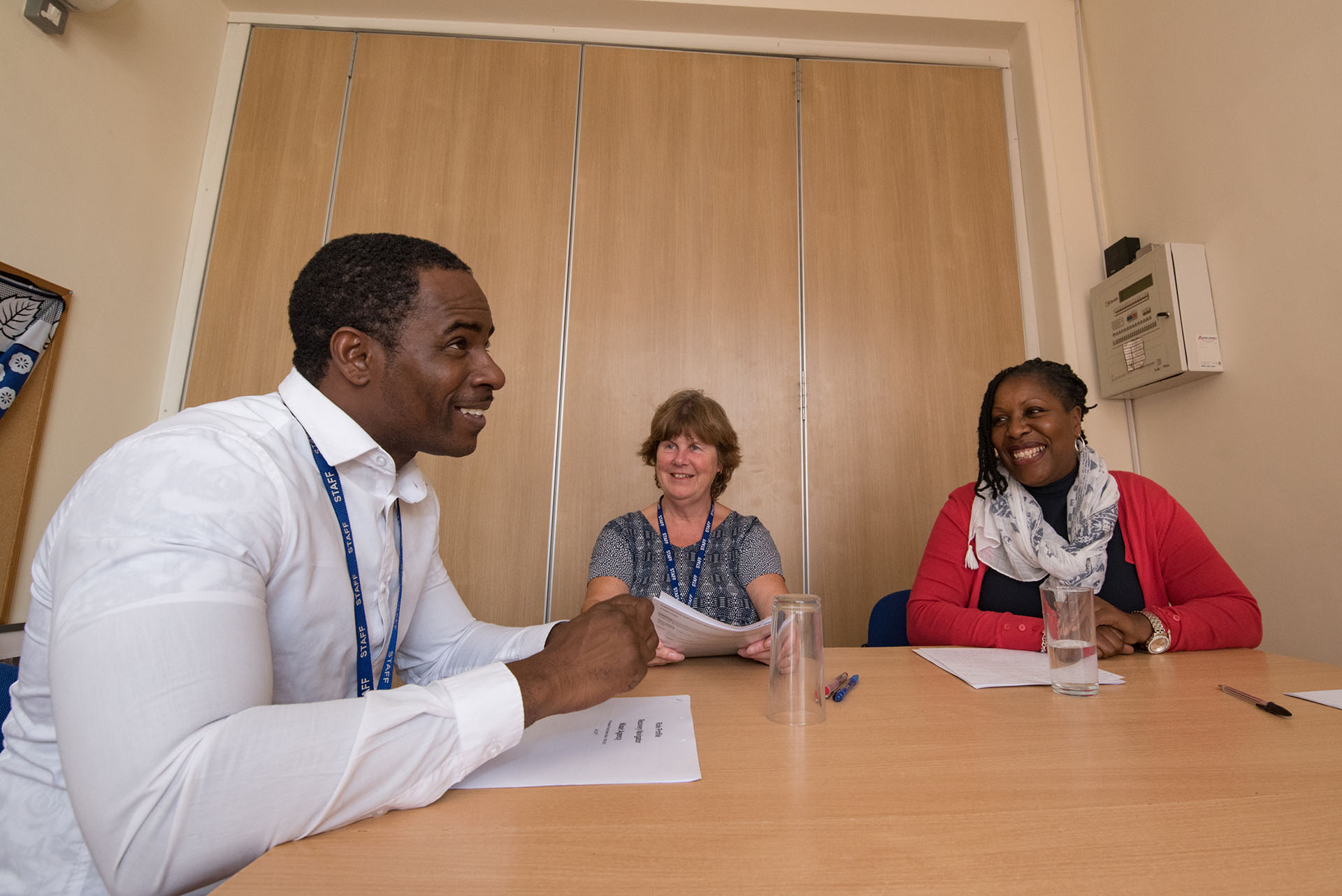 Join Clinks: be heard, informed, and supported
Are you a voluntary organisation supporting people in the criminal justice system? Join our network of over 500 members. Clinks membership offers you:
A voice to influence change
Practical assistance to be effective and resilient
Support from a community of like-minded professionals.
Membership starts at just £20 per year and is free for organisations with little income.
Join Clinks today
Subscribe: sign up for our e-bulletins
Light Lunch...
News, funding opportunities, resources, events, marketing info and the latest developments in the criminal justice system. Sent to you on Fridays.
Jobs: work in the voluntary sector
Browse hundreds of work and volunteering opportunities at voluntary organisations working with people in the criminal justice system.
Directories: find the support you need
Search our directories for organisations, partners, consultants, mentors and funding opportunities.