Publications: delve into the detail
Research and analysis on issues facing the sector. Guides and briefings to support our members. Responses to government consultations. Case studies of good practice.
Our response focusses on the voluntary sector's vital contribution, the current challenges the sector faces, and recommendations for a Labour government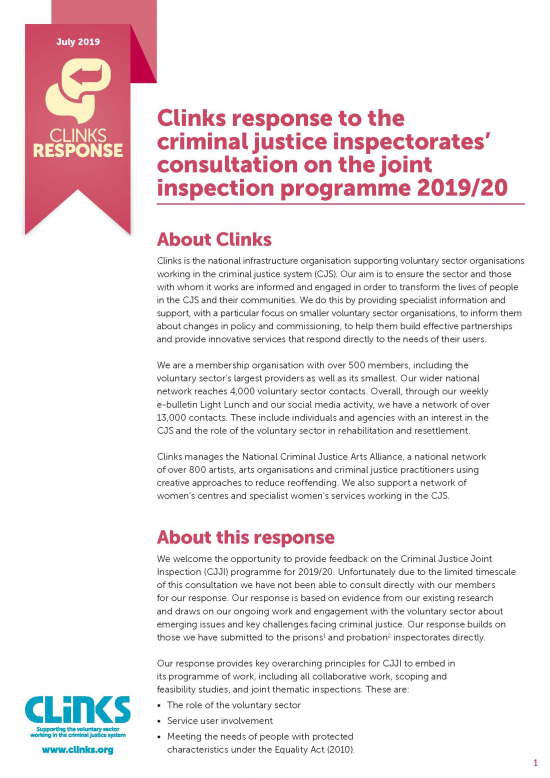 Our response is based on evidence from our existing research and draws on our ongoing work and engagement with the voluntary sector about emerging issues and key challenges facing criminal justice. It provides key overarching principles for CJJI to embed in its programme of work, including: the role of the voluntary sector; service user involvement; and meeting the needs of people with protected
characteristics under the Equality Act (2010).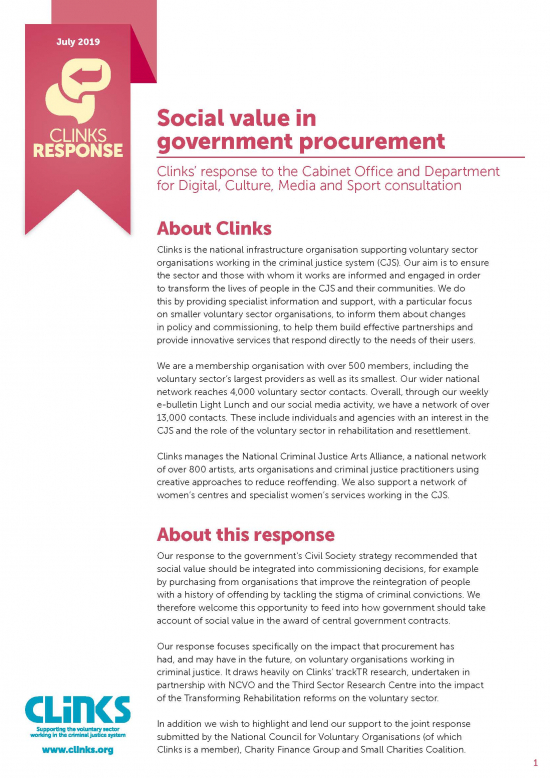 Clinks' response to the Cabinet Office and Department for Digital, Culture, Media and Sport consultation.
Clinks @clinks_tweets · 2 days
Clinks @clinks_tweets · 2 days
We're holding a consultation event for BAME-led organisations and those working with BAME children and young people to inform our response to the Justice Committee's inquiry into children and young people in custody. Book here: https://clinks.org/event/197 @BarrowCadbury @EQUAL_CJS
Clinks @clinks_tweets · 2 days
Our work: our latest projects and activities
What Clinks is doing to support, promote and represent the voluntary sector working in the criminal justice system.
Local statutory agencies and commissioners should recognise the value of local voluntary organisations working in the criminal justice system.
We should embed the involvement of people with lived experience throughout the criminal justice system to inform policy and practice.
A clear government strategy is needed to advocate for consistent and specialist services that support positive social relationships.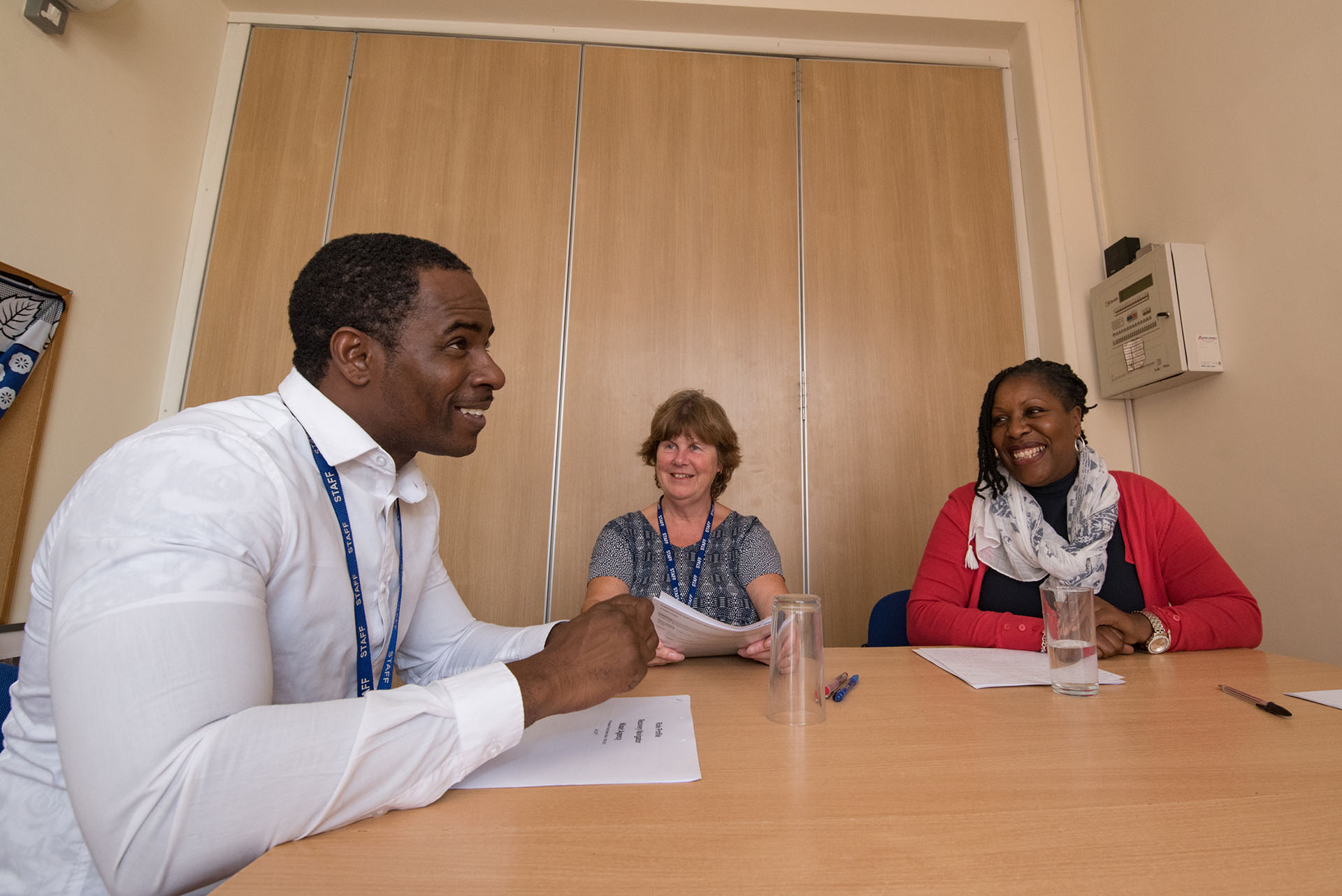 Join Clinks: be heard, informed, and supported
Are you a voluntary organisation supporting people in the criminal justice system? Join our network of over 500 members. Clinks membership offers you:
A voice to influence change
Practical assistance to be effective and resilient
Support from a community of like-minded professionals.
Membership starts at just £20 per year and is free for organisations with little income.
Join Clinks today
Subscribe: sign up for our e-bulletins
Light Lunch...
News, funding opportunities, resources, events, marketing info and the latest developments in the criminal justice system. Sent to you on Fridays.
Jobs: work in the voluntary sector
Browse hundreds of work and volunteering opportunities at voluntary organisations working with people in the criminal justice system.
Location
HMP Stoke Heath, Shropshire
Directories: find the support you need
Search our directories for organisations, partners, consultants, mentors and funding opportunities.