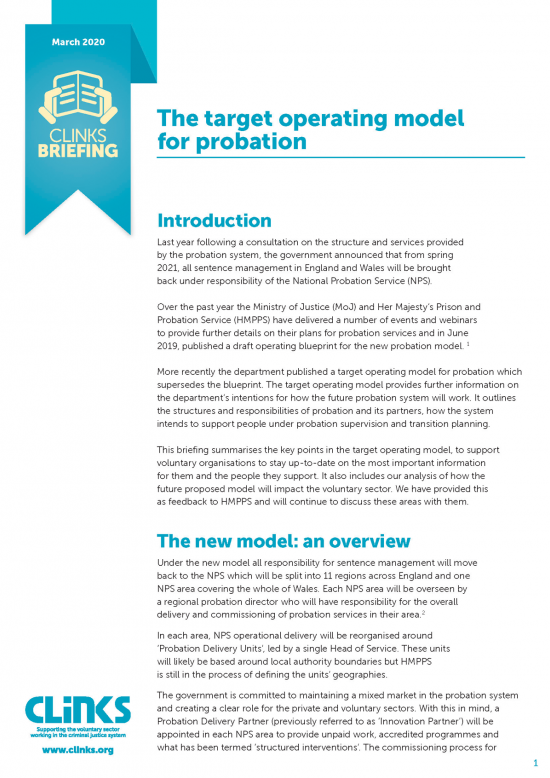 This briefing gives an in-depth analysis of Her Majesty's Prison and Probation Service's (HMPPS) target operating model for probation published on 3rd March 2020 and its implications for the voluntary sector.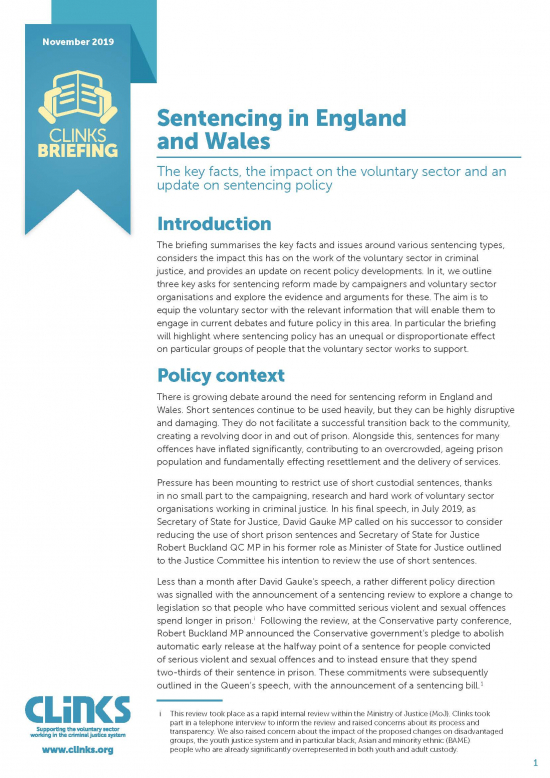 The key facts, the impact on the voluntary sector and an update on sentencing policy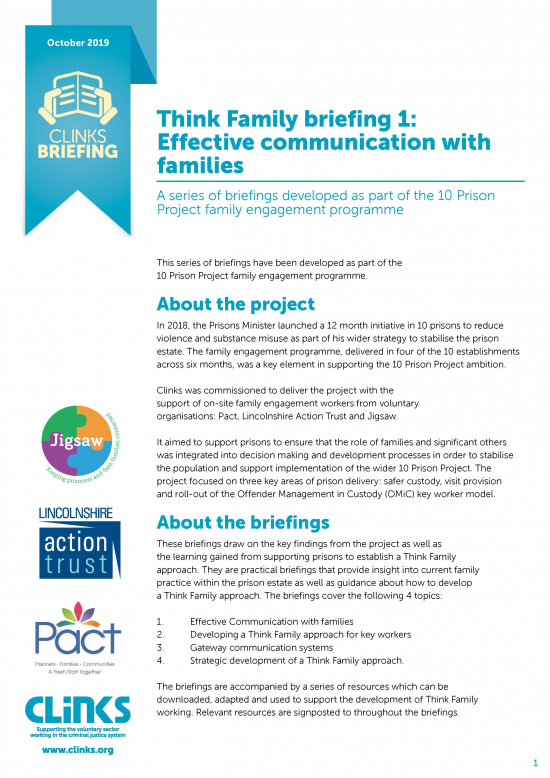 This series of briefings have been developed as part of the 10 Prison Project family engagement programme.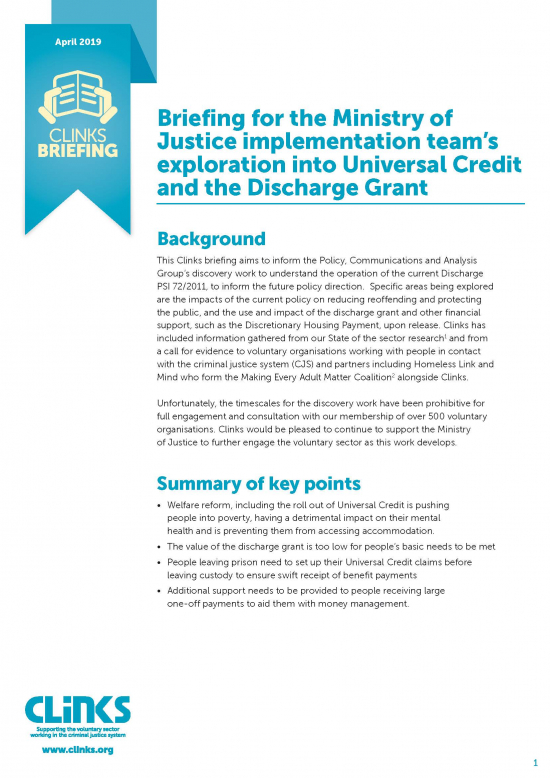 This Clinks briefing for the Ministry of Justice sets out the impacts of the current discharge grant policy on the wellbeing of people leaving prison and on rates of reoffending.
In June 2018, The Ministry of Justice published its long-awaited Female Offender Strategy, which se