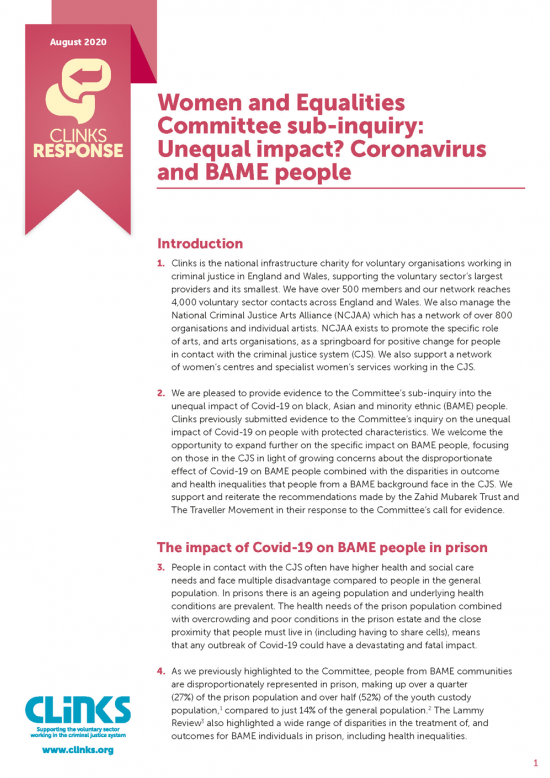 Response to the Women and Equalities Committee sub-inquiry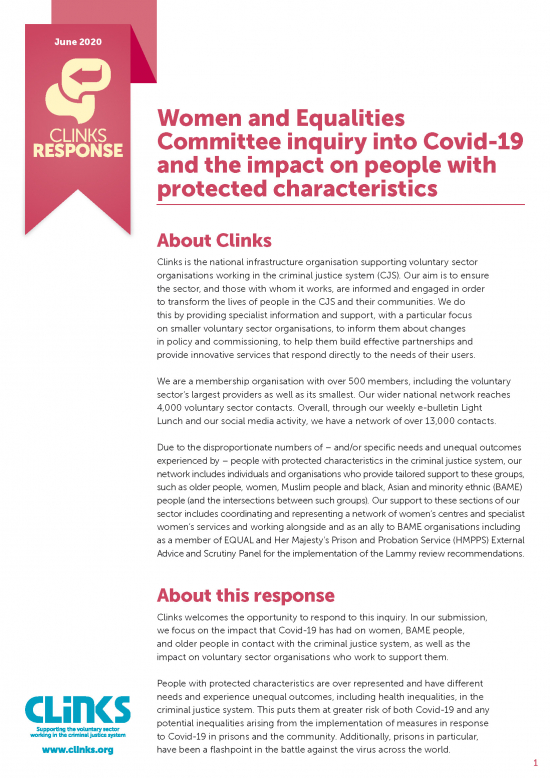 In this response, we focus on the impact that Covid-19 has had on women, black, Asian and minority ethnic (BAME) people and older people in contact with the criminal justice system – particularly those in prison.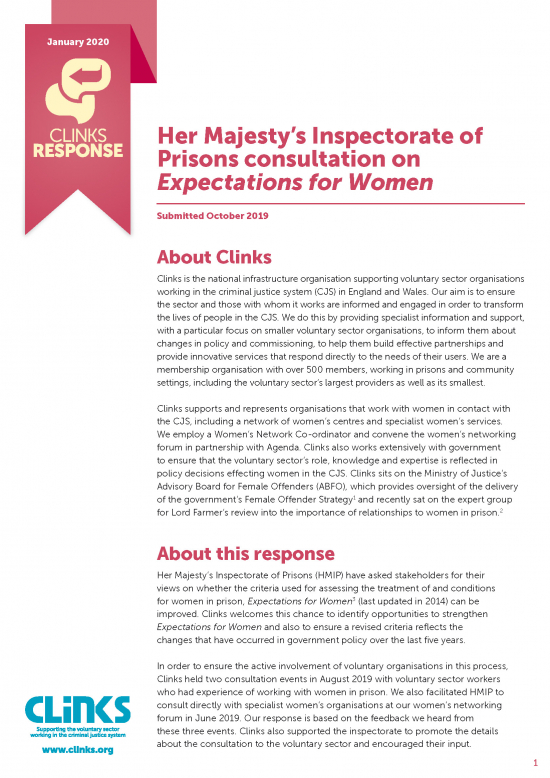 Clinks welcomes this chance to identify opportunities to strengthen HMIP's Expectations for Women and also to ensure the revised criteria reflect the changes that have occurred in government policy over the last five years.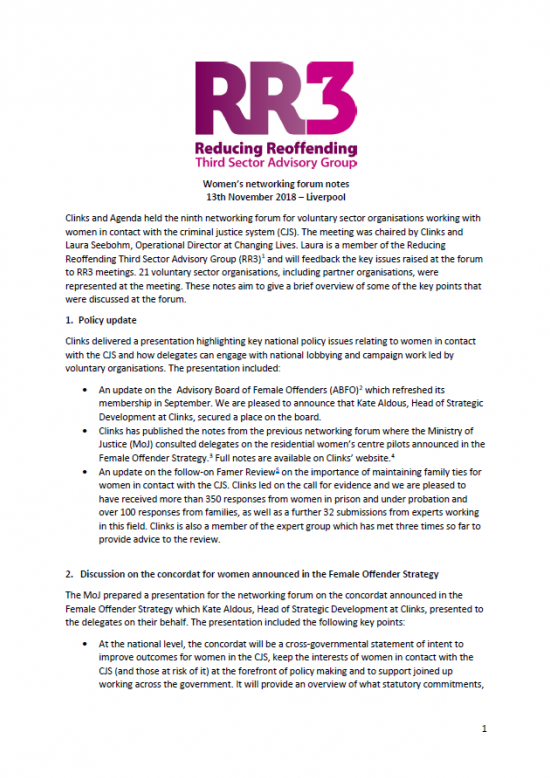 The women's networking forum is sponsored and chaired by Laura Seebohm, RR3 member and Operational Director at Changing Lives, who feeds back key issues raised to the RR3. Meetings are hosted in partnership with Agenda.