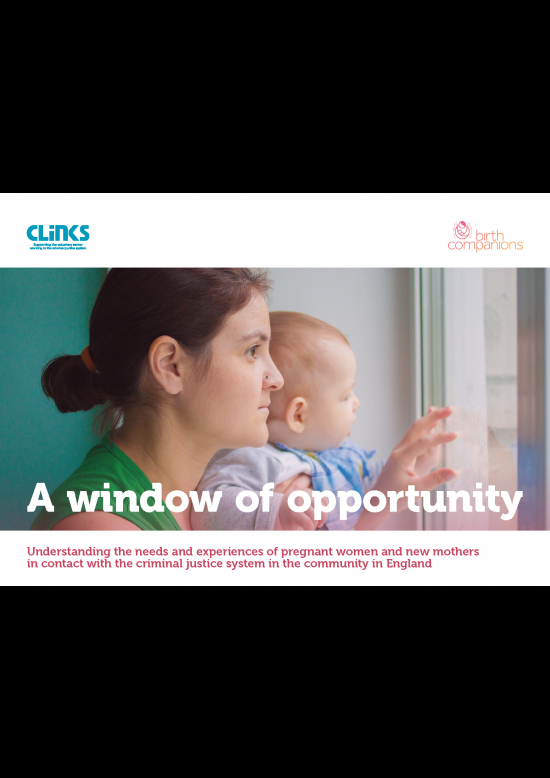 Understanding the needs and experiences of pregnant women and new mothers in contact with the criminal justice system in the community in England
Clinks facilitated an event on behalf of the Ministry of Justice to update the voluntary sector working in criminal justice about the plans for the Residential Women's Centre (RWC) pilots announced in the Female Offender Strategy.
This is a joint response by Clinks, EQUAL and Barrow Cadbury Trust. Our response specifically focuses on the experience and outcomes of BAME children in the youth justice system.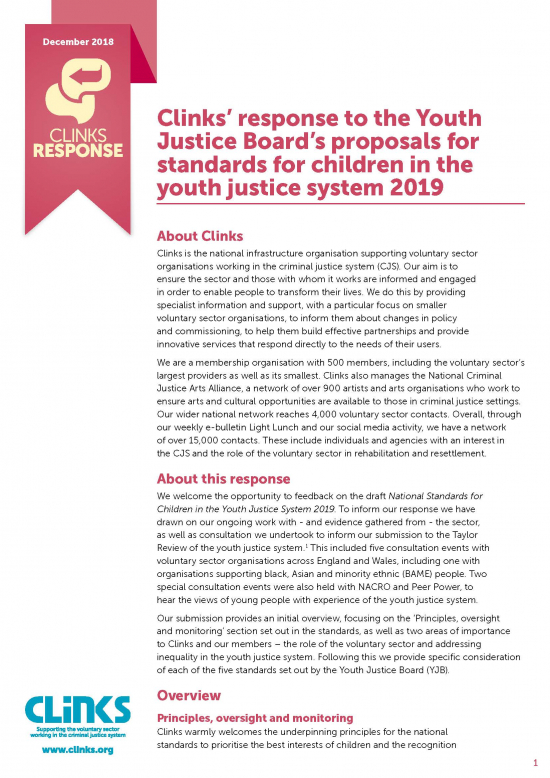 Clinks responded to the Youth Justice Board's consultation on the revised national standards for children in the yout