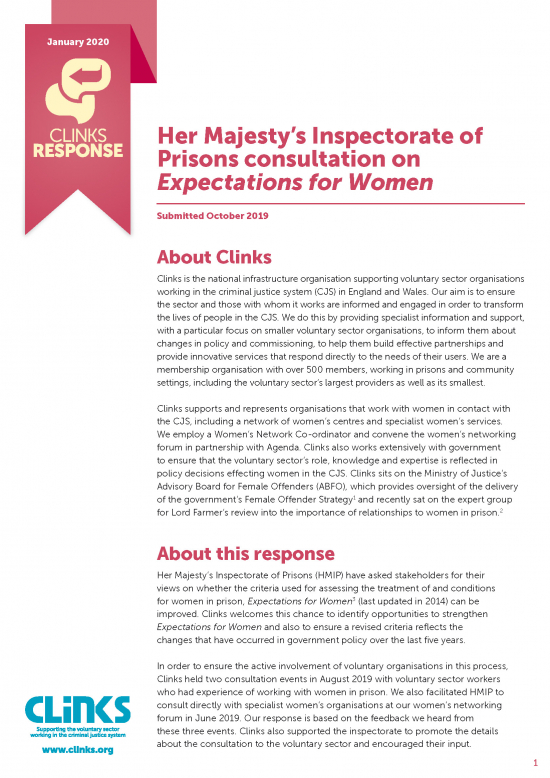 Clinks welcomes this chance to identify opportunities to strengthen HMIP's Expectations for Women and also to ensure the revised criteria reflect the changes that have occurred in government policy over the last five years. 
Clinks has responded to the All Party Parliamentary Group on women in the penal system's inquiry in
We focus on engagement of the voluntary sector, tackling inequalities and meeting the needs of vulnerable people.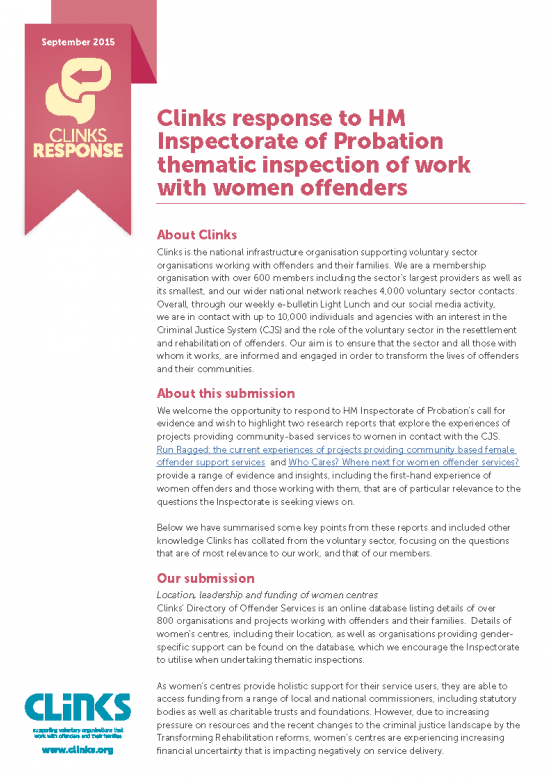 Clinks has submitted evidence to the HM Inspectorate of Probation thematic inspection of work with
A series of recommendations relating to culpability, as well we aggravating and mitigating factors for these offences.