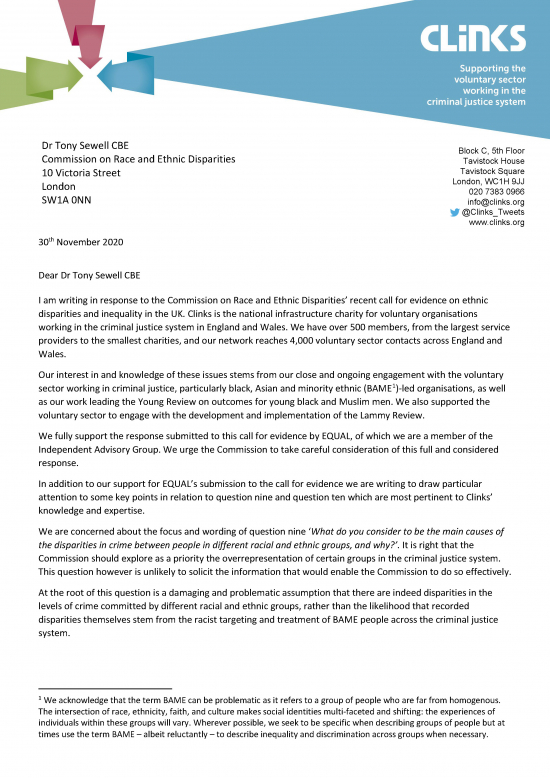 Clinks submitted evidence to the Commission on Race and Ethnic Disparities, to inform their inquiry into ethnic disparities and inequality in the UK.
The key to overcoming institutionalised racism in work with black, Asian and minority ethnic people in contact with the criminal justice system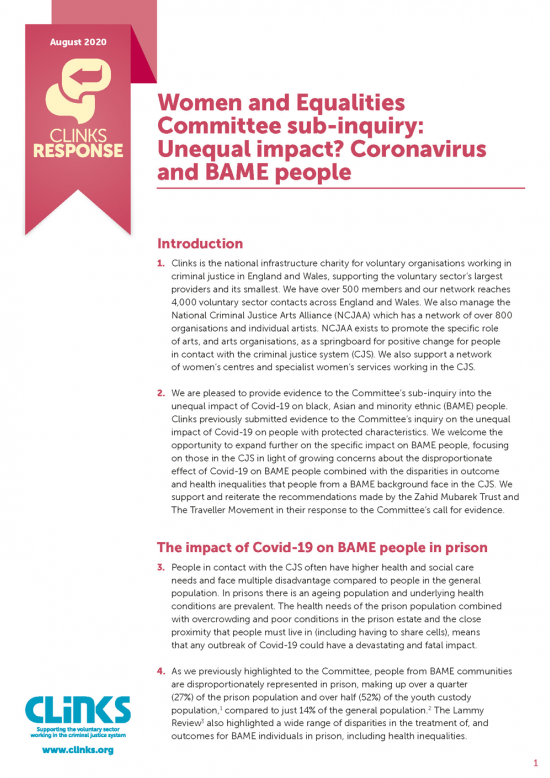 Response to the Women and Equalities Committee sub-inquiry
Voluntary organisations led by BAME people have set out five areas for action that HMPPS must take in order to address the challenges of BAME-led organisations in the criminal justice system.
This is a joint response by Clinks, EQUAL and Barrow Cadbury Trust. Our response specifically focuses on the experience and outcomes of BAME children in the youth justice system.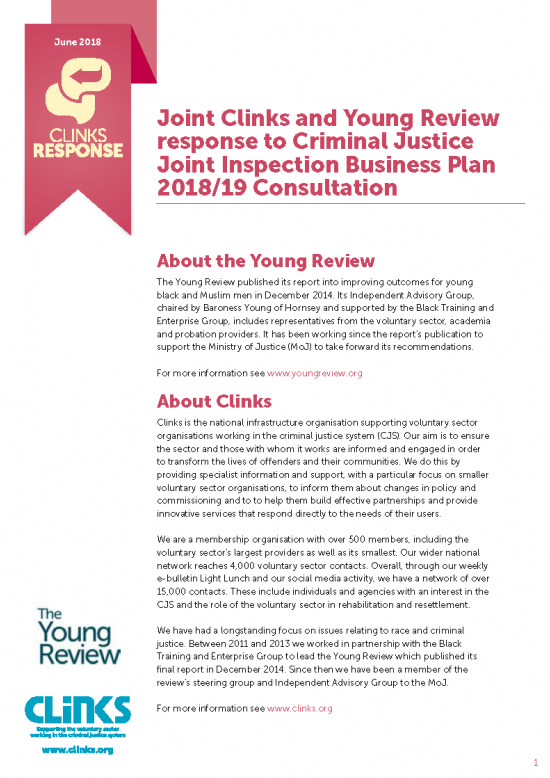 Clinks and the Young Review worked together to submit a response to the Criminal Justice Joint Inspection Business Plan 2018/19 Consultation.