Response to call for evidence to inform the inquiry into improving outcomes for women in the criminal justice system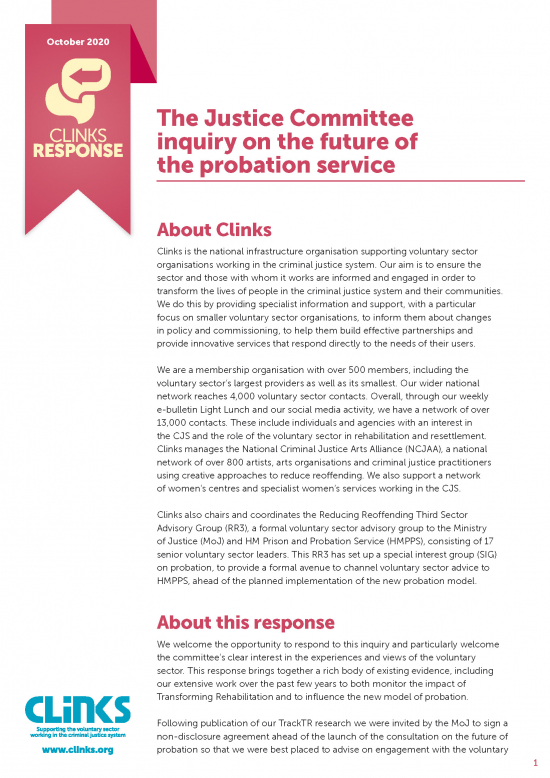 Clinks submitted evidence to the Justice Committee inquiry on the future of the probation service.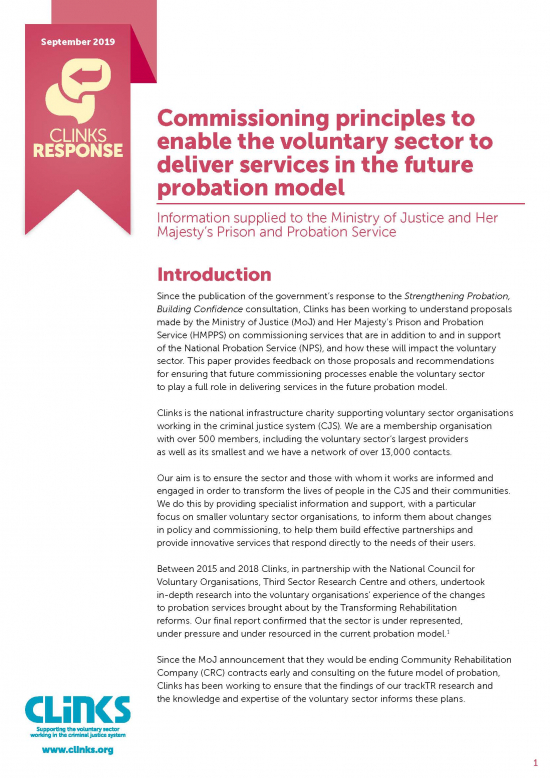 Information supplied to the Ministry of Justice and Her Majesty's Prison and Probation Service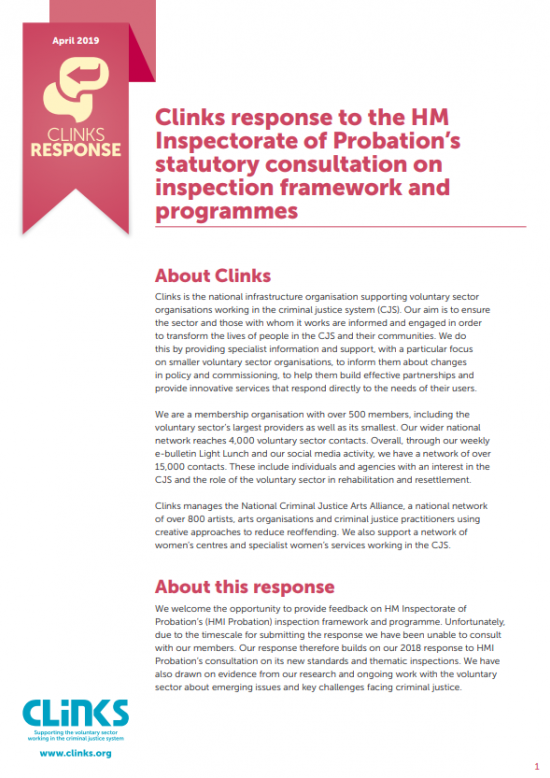 Our response to HM Inspectorate of Probation's consultation on its inspection framework and programmes focuses on proposed topics for thematic inspections.
Our response provides two overarching priorities that we recommend are embedded into the inspection standards for probation providers.
Clinks has responded to the Ministry of Justice's consultation on the future of probation services.