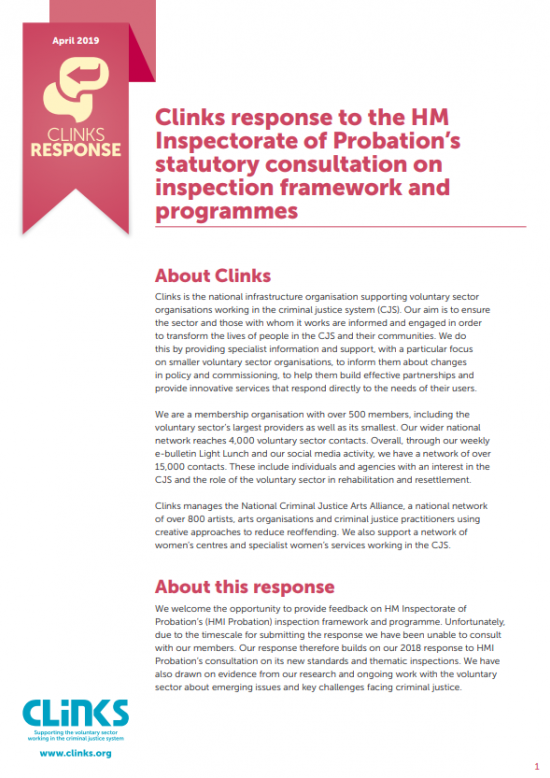 Clinks' response to the HM Inspectorate of Probation's statutory consultation on inspection framework and programmes
Our response to HM Inspectorate of Probation's consultation on its inspection framework and programmes focuses on proposed topics for thematic inspections. We welcome the proposals for thematic inspections on accommodation and mental health, but recommend caution in undertaking a thematic inspection on extremism for the unintended consequences it could have on stereotyping and stigmatising Muslim people in the criminal justice system.
Clinks suggests the following topics for additional thematic inspections:
A joint thematic inspection by the criminal justice inspectorates into the treatment of, and outcomes for, black, Asian and minority ethnic people in the criminal justice system

A thematic inspection of service user involvement that explores the service user journey through probation services

A thematic inspection into employment outcomes of people under probation supervision

A thematic inspection on maintaining family ties for women under probation supervision.