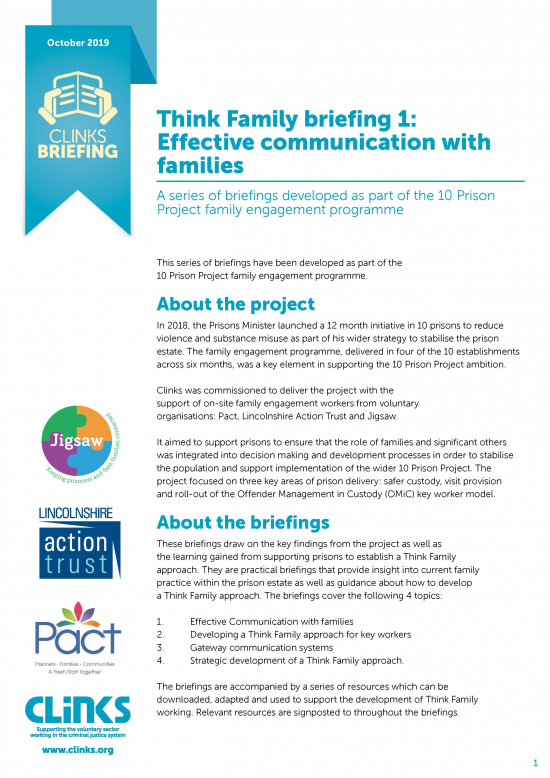 10 Prisons Project: Think Family briefings
This series of briefings have been developed as part of the 10 Prison Project family engagement programme. 
These briefings draw on the key findings from the project as well as the learning gained from supporting prisons to establish a Think Family approach. They are practical briefings that provide insight into current family practice within the prison estate as well as guidance about how to develop a Think Family approach. The briefings cover the following 4 topics:
Effective communication with families

Developing a Think Family approach for key workers

Gateway communication systems

Strategic development of a Think Family approach.
The briefings are accompanied by a series of resources that can be downloaded, adapted and used to support the development of Think Family working. Relevant resources are signposted to throughout the briefings.