Response to call for evidence to inform the inquiry into improving outcomes for women in the criminal justice system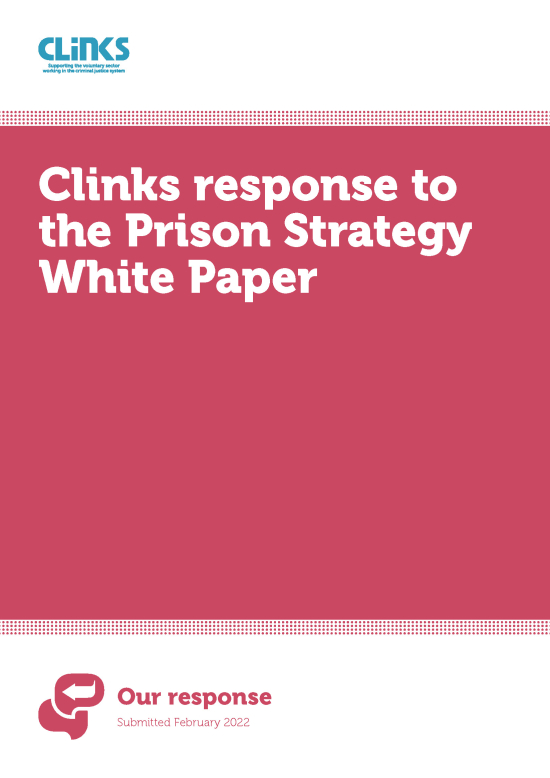 Clinks has responded to the consultation questions as set out in the Prison Strategy White Paper and welcomes the opportunity to inform future policy in this area.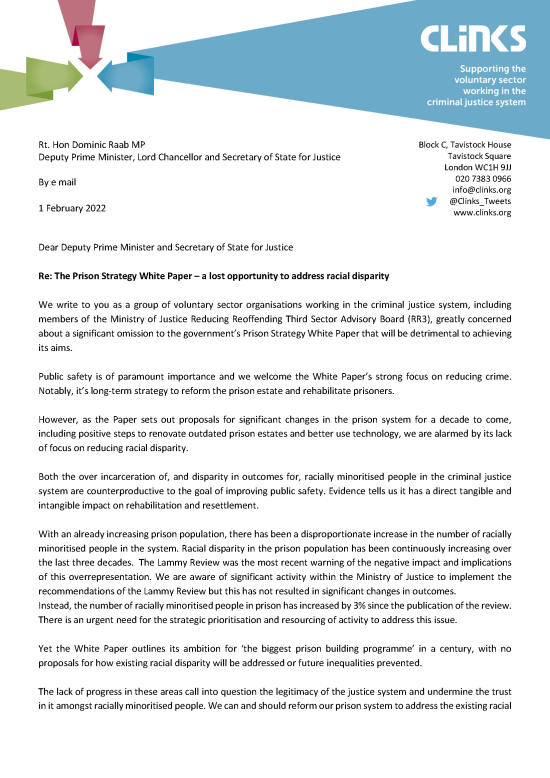 Letter to the Deputy Prime Minister and Secretary of State for Justice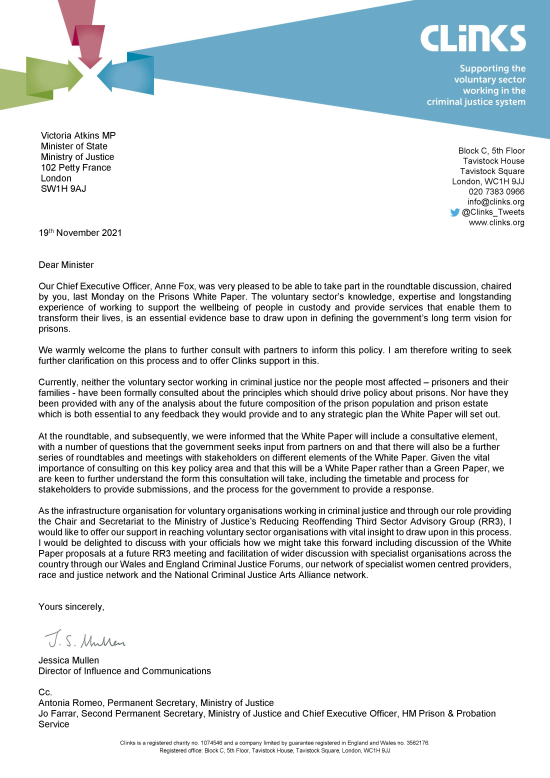 Clinks has written to Minister Victoria Atkins following engagement between Clinks, the Reducing Reoffending Third Sector Advisory Group (RR3) and the Ministry of Justice on its plans to publish a Prisons White Paper during which we raised concerns about the lack of formal consultation in the process so far.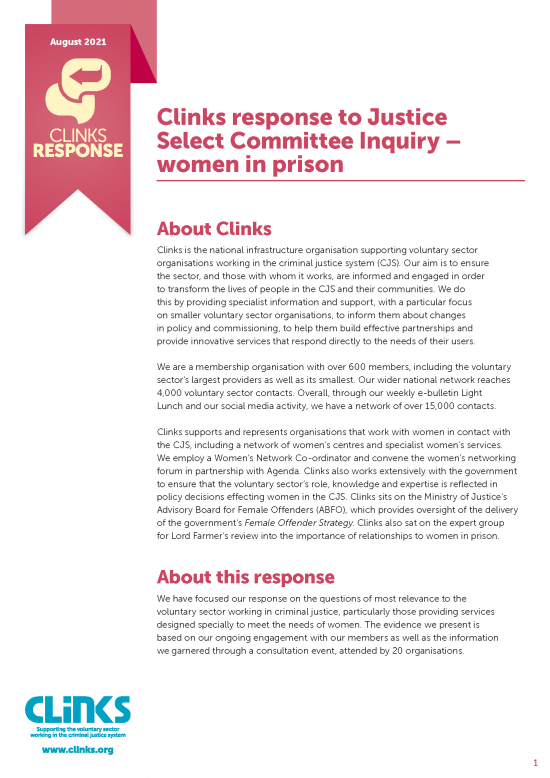 Clinks submitted a response to the Justice Select Committee's Inquiry into women in prison.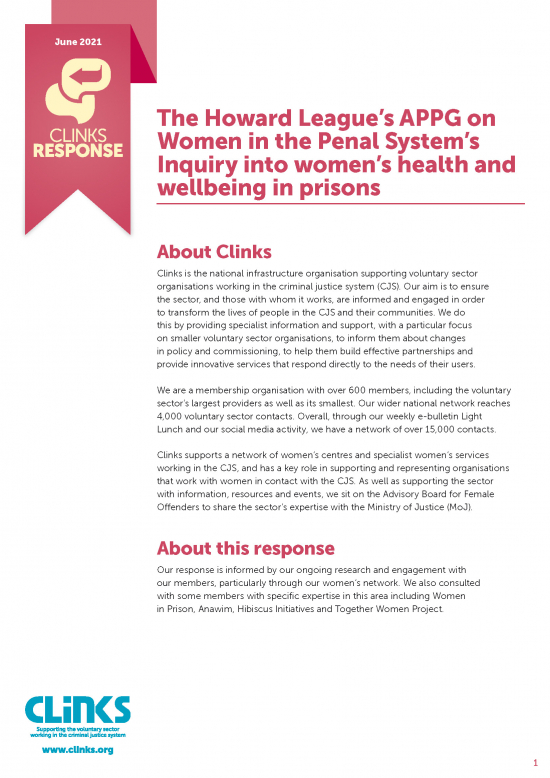 Clinks submitted evidence to the Howard League's APPG on Women in the Penal System's Inquiry into women's health and wellbeing in prisons.