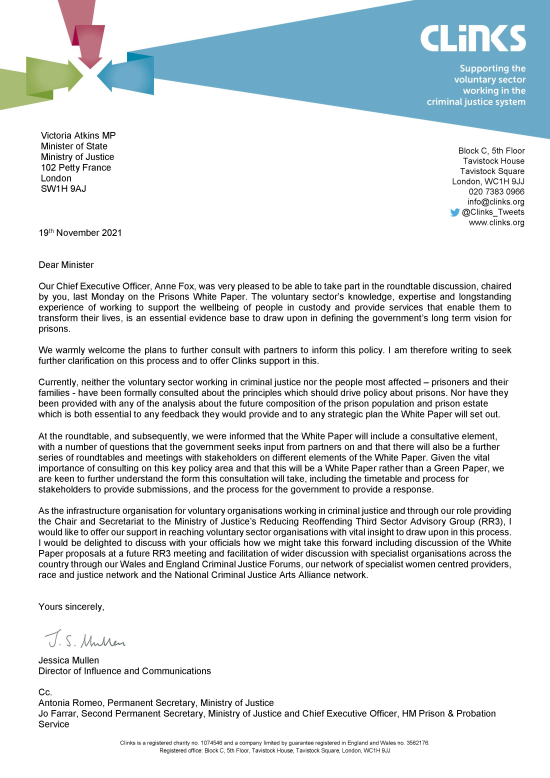 Clinks has written to Minister Victoria Atkins following engagement between Clinks, the Reducing Reoffending Third Sector Advisory Group (RR3) and the Ministry of Justice on its plans to publish a Prisons White Paper during which we raised concerns about the lack of formal consultation in the process so far.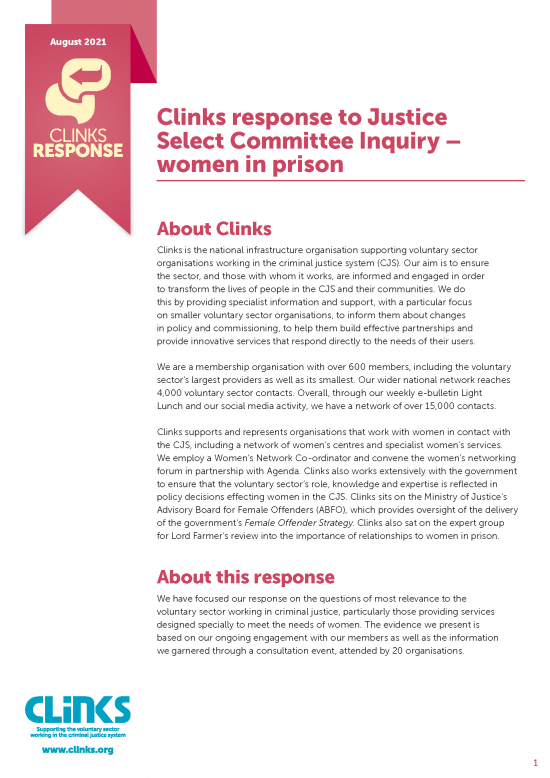 Clinks submitted a response to the Justice Select Committee's Inquiry into women in prison.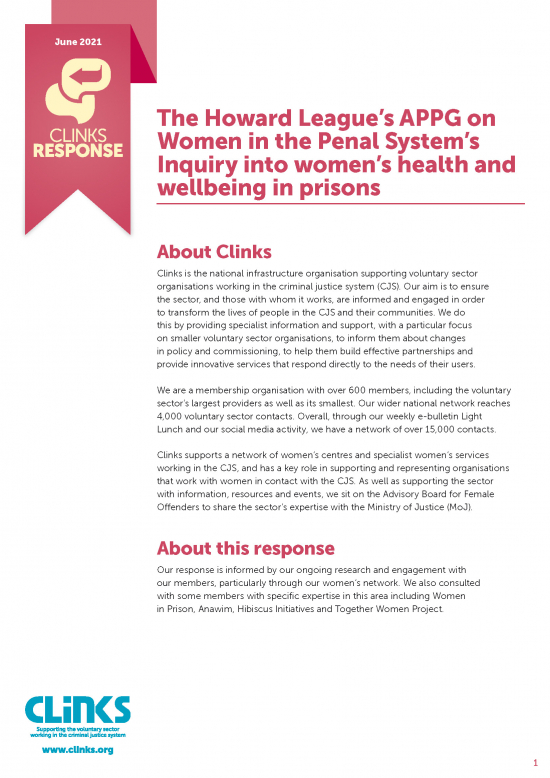 Clinks submitted evidence to the Howard League's APPG on Women in the Penal System's Inquiry into women's health and wellbeing in prisons.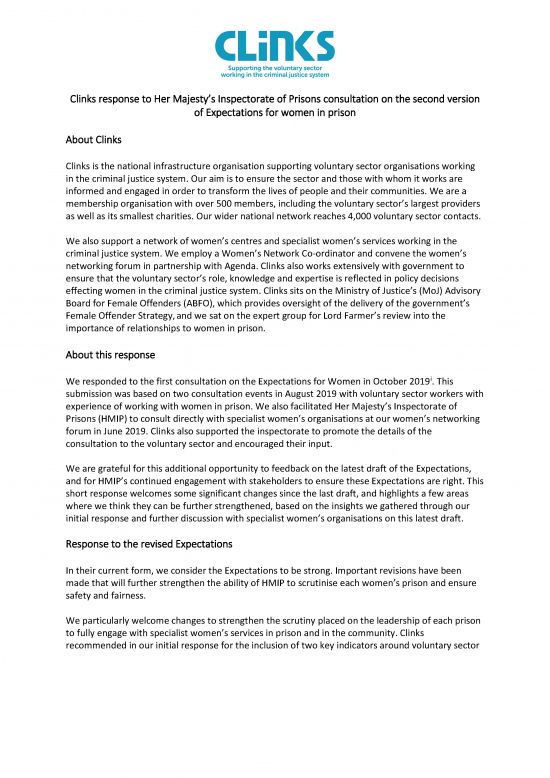 Clinks provided further feedback to Her Majesty's Inspectorate of Prisons (HMIP) on the development of a revised set of Expectations for Women, the criteria used to conduct inspections of women's prisons.
Older people are the fastest growing age group in the prison population. There are triple the number of people aged 60 and over in prison than there were 16 years ago. This response details a range of issues facing older people in prison and gives recommendations for how the criminal justice system can adapt to meet their needs.
This is a joint response by Clinks, EQUAL and Barrow Cadbury Trust. Our response specifically focuses on the experience and outcomes of BAME children in the youth justice system.