Voluntary organisations led by BAME people have set out five areas for action that HMPPS must take in order to address the challenges of BAME-led organisations in the criminal justice system.
A paper that calls for the Ministry of Justice to develop and lead a cross-departmental accommodation strategy.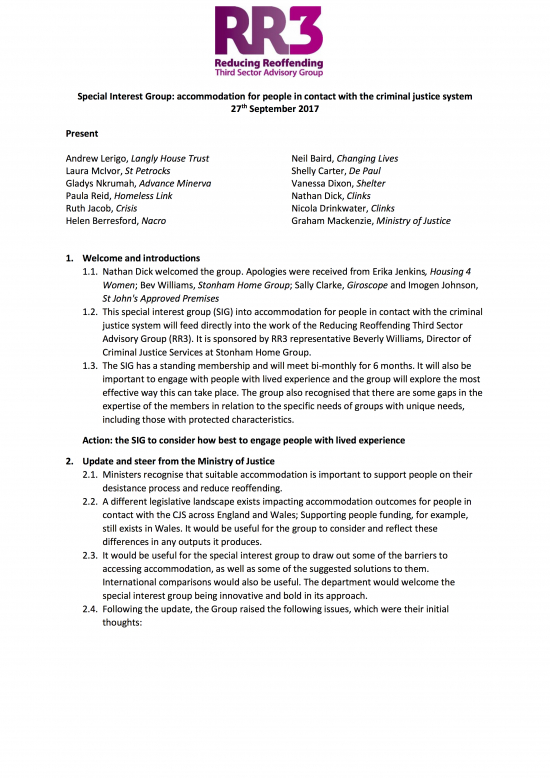 Notes from the RR3 special interest group on accommodation for people in contact with the criminal justice system.