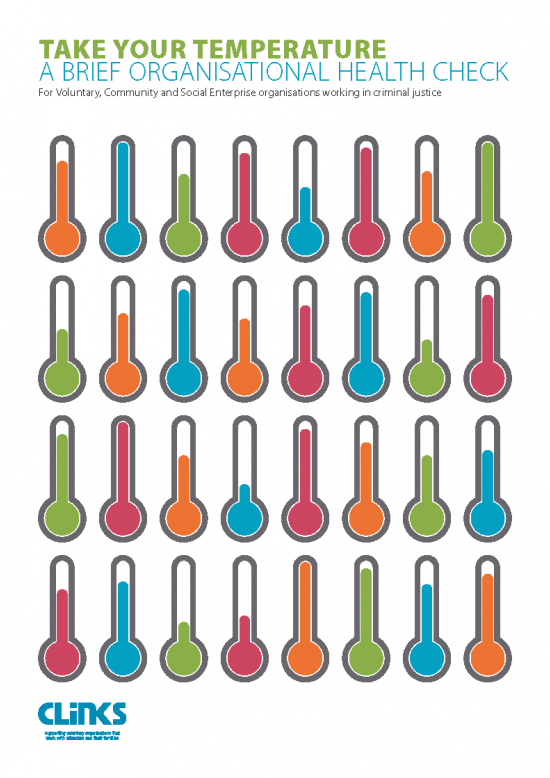 Take your temperature
A brief organisational health check
Take your temperature is an easy-to-use tool to help you to assess organisational strengths and weaknesses in the context of a rapidly changing funding landscape and to flag up areas that require development.
It helps you to pinpoint the things you might consider doing to improve your organisation's health and sustainability, rather than offer guidance about how to do things. It can also be used to brief any external consultant or support organisation that you engage to address development priorities.
Who can use this tool?
The health check has been designed especially for Clinks members and other organisations working in the field of criminal justice. The tool is probably most suited to organisations that have a turnover above £100,000. This implies a governance and management base that is robust enough to be considering development work to diversify income streams and, within that, perhaps thinking about tendering for contracts.
The health check is not aimed at small organisations run entirely by volunteers or having only one or two paid staff. Development support for these types of organisations can be sourced through your local body.
How does it work?
In using the tool, you will be guided to think through various aspects of your organisation's 'health', so you can improve its future sustainability by building on your strengths and clearly identifying any development needs.
The tool is simple to use – just put a tick in the boxes next to as many statements as apply to you in each section.