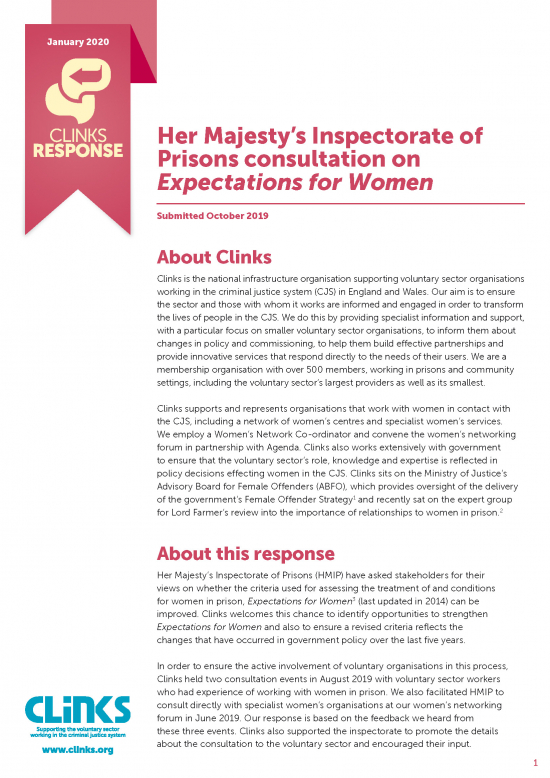 Her Majesty's Inspectorate of Prisons consultation on Expectations for Women
Her Majesty's Inspectorate of Prisons (HMIP) has asked stakeholders for their views on whether the criteria used for assessing the treatment of and conditions for women in prison, Expectations for Women (last updated in 2014) can be improved. Clinks welcomes this chance to identify opportunities to strengthen Expectations for Women and also to ensure the revised criteria reflect the changes that have occurred in government policy over the last five years. 
In order to ensure the active involvement of voluntary organisations in this process, Clinks held two consultation events in August 2019 with voluntary sector workers who had experience of working with women in prison. We also facilitated HMIP to consult directly with specialist women's organisations at our women's networking forum in June 2019.