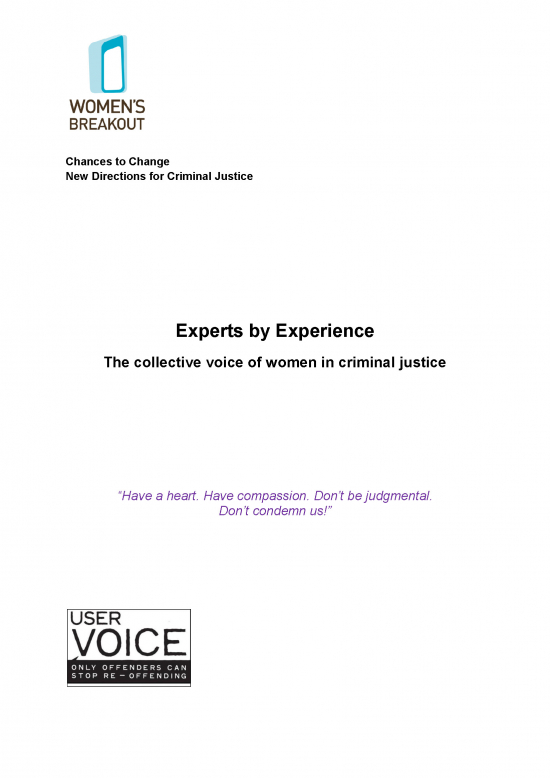 Experts by Experience: The collective voice of women in criminal justice
A Women's Breakout document
This document was written by Women's Breakout - the national infrastructure body for women's organisations in criminal justice which merged with Clinks in 2017.
This report details a Women's Breakout project run with its member organisations designed to capture the experiences of women who have been through the criminal justice system and allow them, in their own voice, to explain their issues and needs.
Key issues identified by the women involved in the project include: new 'pains' of imprisonment; stigma; housing; family impact; lack of care; drugs and alcohol; inadequate education training and employment services; and immigration.
The presentation slides give further information about the project activities.