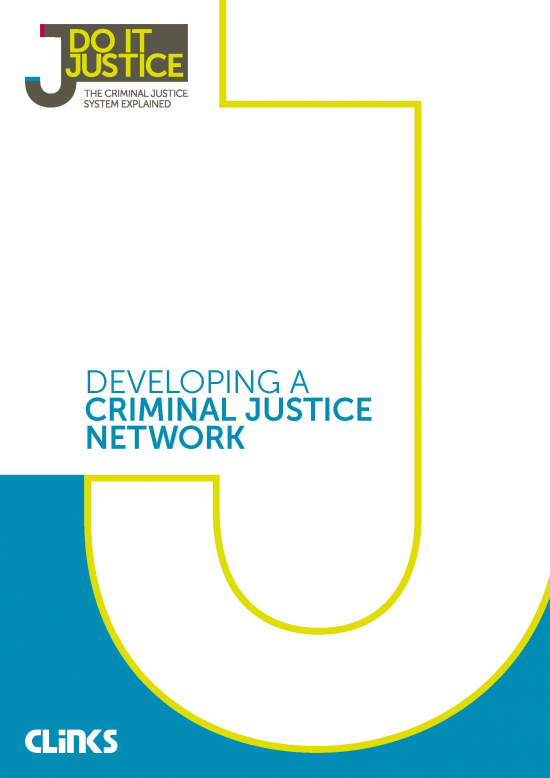 Developing a criminal justice network
Clinks' Do it Justice resources are designed to provide easily accessible information on key aspects of the criminal justice system (CJS). They provide introductory level information for the sector to support the development of services that assist people in their desistance from criminal behaviour.
This guide is for voluntary organisations working in the criminal justice system, and those who support them. It gives advice on how to set up a network of voluntary organisations to collaborate, learn from one another, and develop a strategic voice to influence commissioners and other decision makers, including Police and Crime Commissioners. It includes case studies of networks in the South West and Wales.