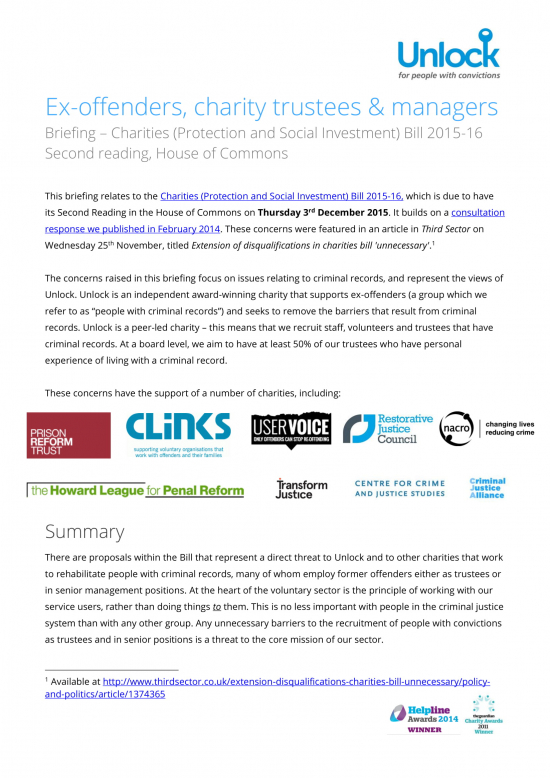 Briefing on the Charities (Protection and Social Investment) Bill 2015-16
For former prisoners, charity trustees and managers
The concerns raised in this briefing focus on issues relating to criminal records, and represent the views of Unlock, which are supported by Clinks.
There are proposals within the Bill that represent a direct threat to charities that work to rehabilitate people with criminal records, many of whom employ former prisoners either as trustees or in senior management positions.
At the heart of the voluntary sector is the principle of working with service users, rather than doing things to them. This is no less important with people in the criminal justice system than with any other group. Any unnecessary barriers to the recruitment of people with convictions as trustees and in senior positions is a threat to the core mission of our sector.