Head of Service User Engagement
Back to job board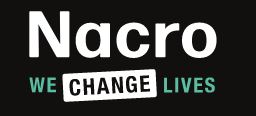 Walkden House
16-17 Devonshire Square
London
Greater London
EC2M 4SQ
United Kingdom
More organisation info
---
Salary
£39,470.00 + area weighting if applicable.
Location
Flexible - London office or remote/service-based with some travel to London
Head of Service User Engagement
The purpose of this role is to lead the implementation and development of the national Community Voice (service user participation) strategy at Nacro and further develop the culture of a service user focused organisation. This is a new role and you will be responsible for ensuring the high quality delivery of Nacro's service user engagement strategy. Working with teams across the organisation and with people experiencing multiple disadvantage, you will lead the drive to ensure service user engagement is at the heart of our approach in all of our services – from our work in prisons and resettlement; to our education centres, to our housing projects and in our campaigning. 

A team player with excellent communication skills, you will have a background working with people experiencing disadvantage and in driving service user involvement and promoting service user voice. You will have the ability to work effectively with a wide range of internal and external stakeholders including people with experience of acute disadvantage and equally with senior and influential partners.
You will have a passion for what we do in housing, education and skills and in our justice and health services, and be able to demonstrate experience in co-designing solutions in policy and/or services using the expertise of a wide range of different stakeholders. Supported by a Community Voice Manager you will set and implement the framework across Nacro services to make the new Community Voice Strategy a national success. 

If you share our passion, then we need to hear from you. We actively encourage applications from people with lived experience of any of the areas in which we provide support such as the criminal justice system; homelessness; educational exclusion.
Responsibilities include:
Lead the strategic development and delivery of the new Community Voice Strategy and embed all elements to ensure a cohesive and comprehensive approach to service user involvement across Nacro

Build and embed the new service user involvement charter across Nacro

Develop standards and models for Nacro's service user involvement, building on current successes and ensuring delivery in all Directorates

Ensure the delivery of outstanding service-user engagement plans across Nacro

Proactively advise the Executive Leadership Team and the Head of the Chief Executive's Office in managing the secretariat and agenda for the newly formed User Advisory Group

Provide strategic guidance to the External Engagement Directorate to improve service user engagement in external policy and campaigns work

Develop and embed a framework for monitoring and evaluation of our service user engagement to ensure we can measure impact; learn and improve; and communicate effectively

Work with HR to ensure opportunities are supported and mapped for service users to progress within or outside of the organisation

Work with HR and L&D to provide regular and quality training and development and induction activity for staff and volunteers on service user participation

Promote the use of technology to support and enhance service user engagement at Nacro and externally

Ensure the requirements of regulators, commissioners and funders are met in relation to service user engagement including contributing to quality improvement reviews and Self-Assessment Reports

Positively promote and represent Nacro at all times including externally, building strong relationships with colleagues to work as part of an integrated team focused on meeting the needs of services users/learners
---
How to apply for the job