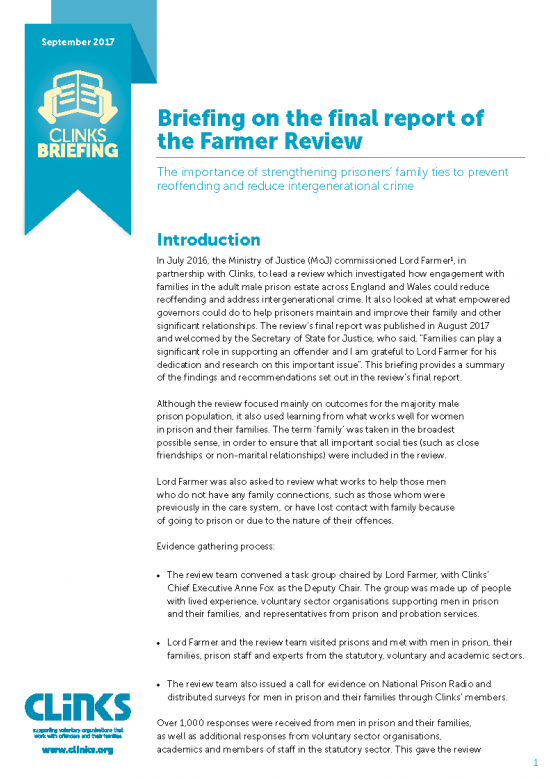 This briefing outlines the key findings and recommendations of the Farmer Review.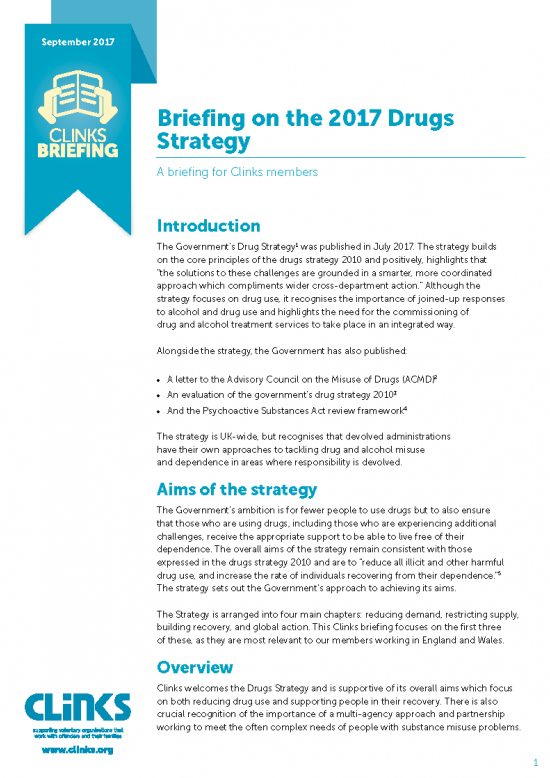 The Government published the Drug Strategy in July, which Clinks welcomes.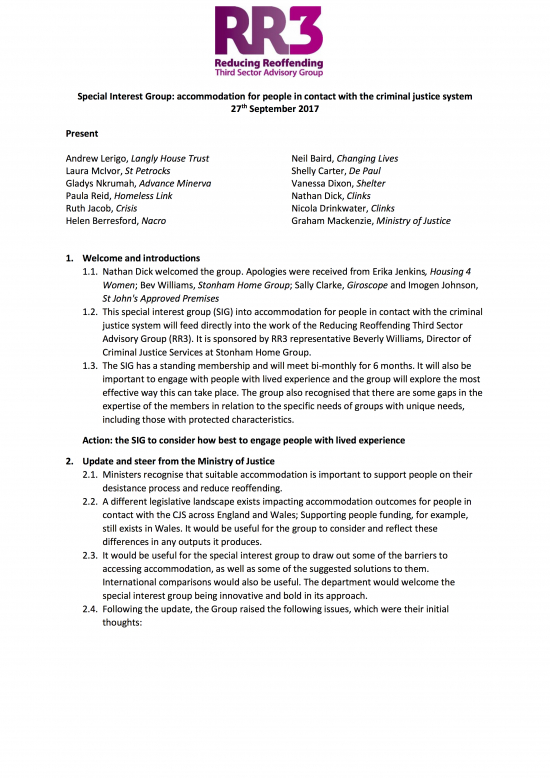 Notes from the RR3 special interest group on accommodation for people in contact with the criminal justice system.
This briefing sets out  core principles and reccomendations that reflect th
This case study explores the impact of current policy and funding arrangements on Clean Break and gives the experiences of Frankie, a former Clean Break student.