20 years of supporting the voluntary sector working in the criminal justice system
Clinks has responded to the Ministry of Justice's consultation on the future of probation services.
Clinks chaired a meeting between representatives from HMPPS's Through the Gate implementation team, the MoJ's Probation Programme, and current providers, to discuss the enhanced Through the Gate specification.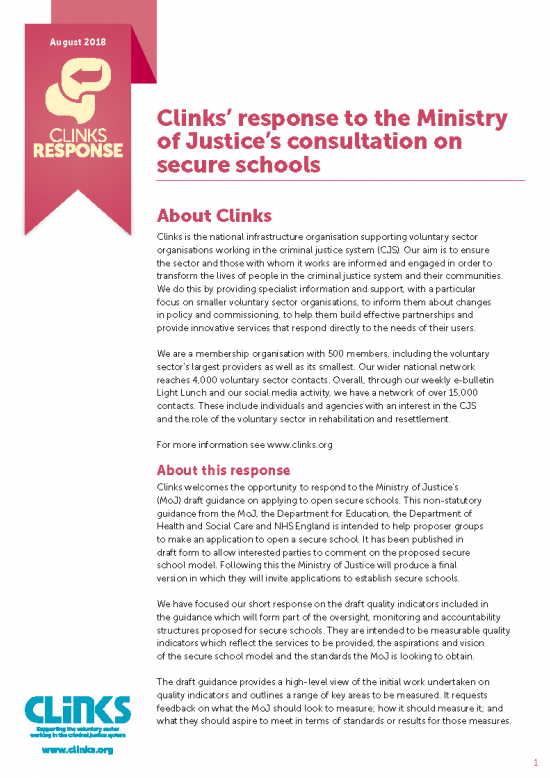 Our response to the MoJ's draft guidance on applying to open secure schools focusing on the draft quality indicators.