In June 2018, The Ministry of Justice published its long-awaited Female Offender Strategy, which se
These meeting notes give a summary of discussions at RR3 meeting and details of any actions arising.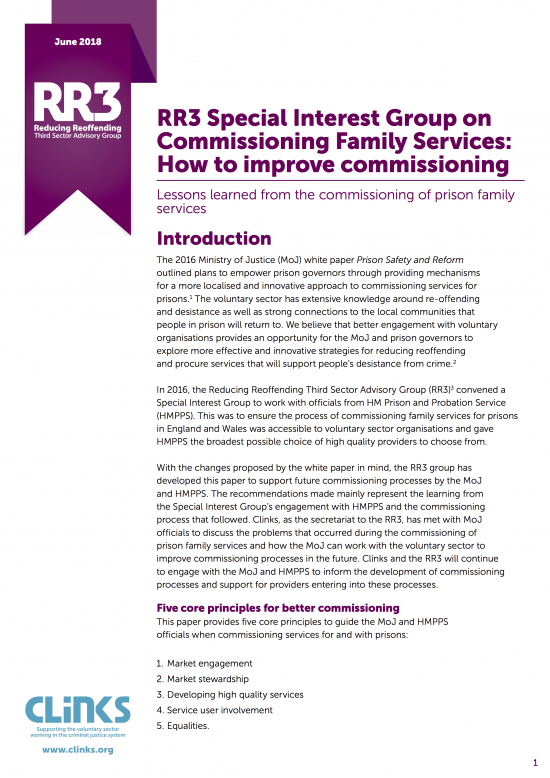 Lessons learned from the commissioning of prison family services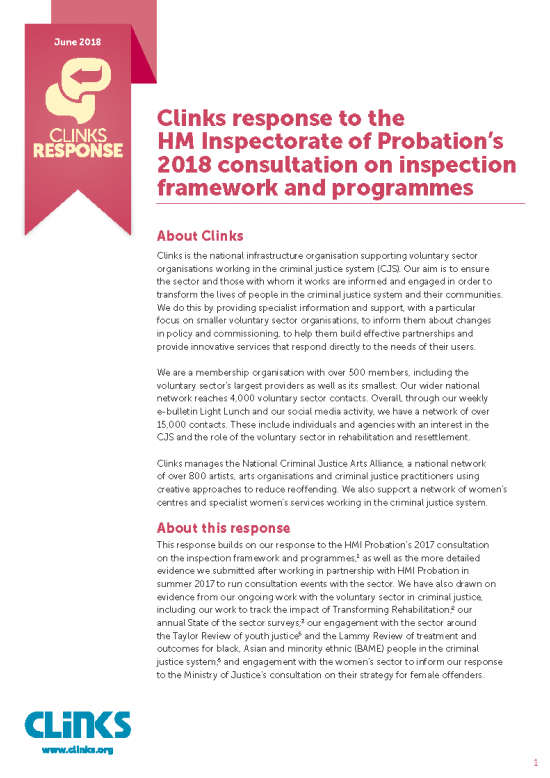 Clinks has responded to HM Inspectorate of Probation's 2018 consultation on its inspection framework and programmes.
Clinks has responded to the All Party Parliamentary Group on women in the penal system's inquiry in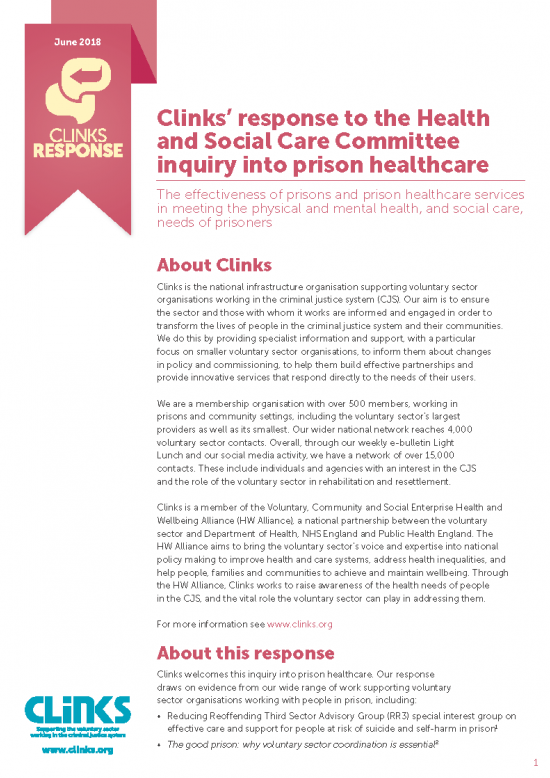 Clinks submitted evidence to the Health and Social Care Committee inquiry into prison healthcare.