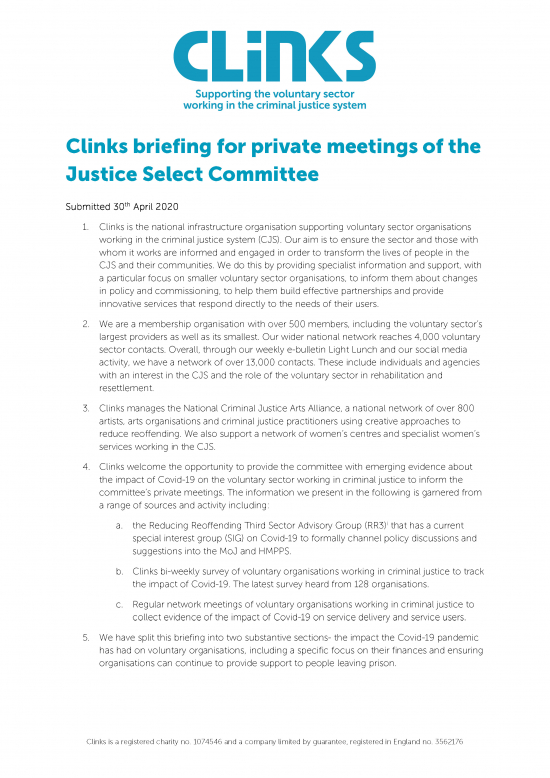 Clinks briefing for private meetings of the Justice Select Committee 30th April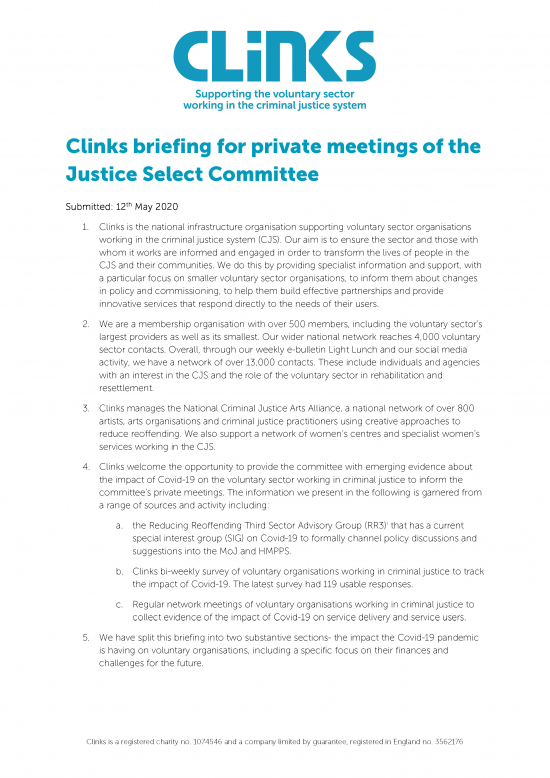 Clinks briefing for private meetings of the Justice Select Committee 12th May
This response sets out our concerns of the Home Office's proposals to criminalise unauthorised encampments.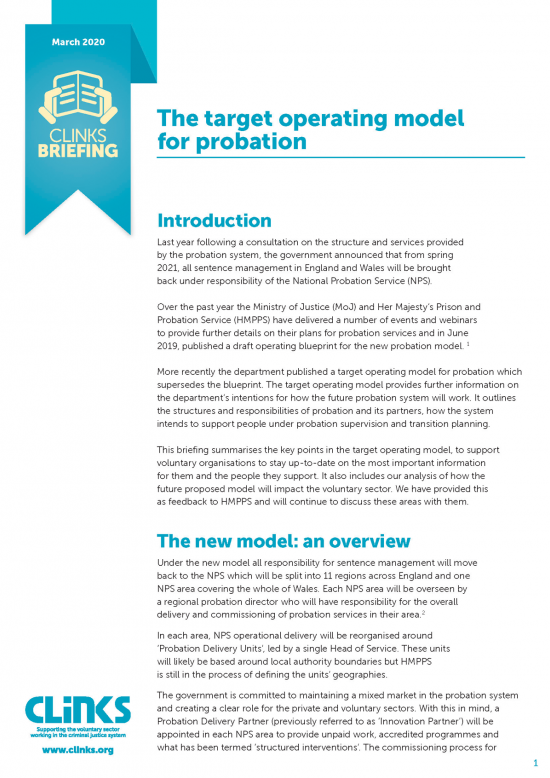 This briefing gives an in-depth analysis of Her Majesty's Prison and Probation Service's (HMPPS) target operating model for probation published on 3rd March 2020 and its implications for the voluntary sector.
Older people are the fastest growing age group in the prison population. There are triple the number of people aged 60 and over in prison than there were 16 years ago. This response details a range of issues facing older people in prison and gives recommendations for how the criminal justice system can adapt to meet their needs.
This is a joint response by Clinks, EQUAL and Barrow Cadbury Trust. Our response specifically focuses on the experience and outcomes of BAME children in the youth justice system.