Response to Arts Council England's consultation on its next 10 year strategy.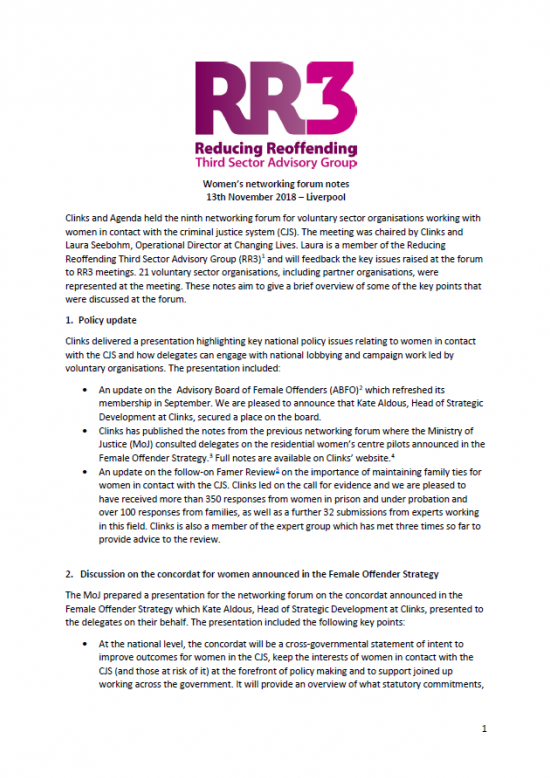 The women's networking forum is sponsored and chaired by Laura Seebohm, RR3 member and Operational Director at Changing Lives, who feeds back key issues raised to the RR3. Meetings are hosted in partnership with Agenda.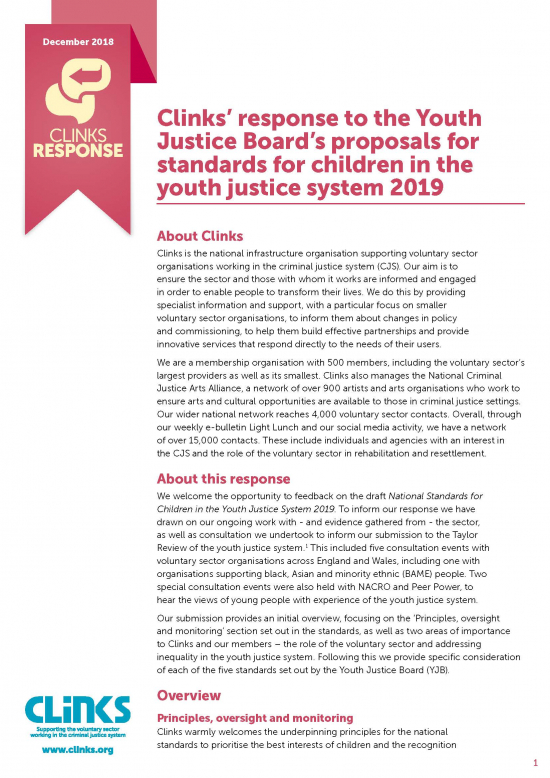 Clinks responded to the Youth Justice Board's consultation on the revised national standards for children in the yout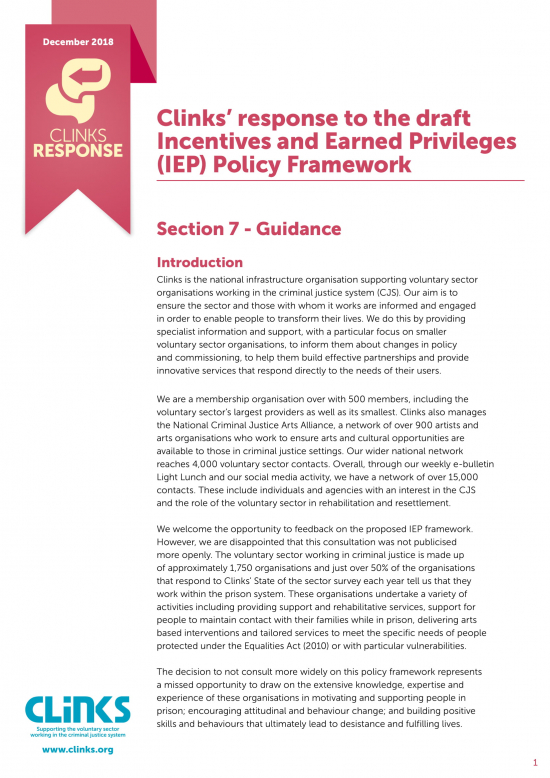 Clinks' response focuses on the contribution that voluntary sector partners can play, implications for people protected under the Equalities Act (2010), family ties, and service user involvement.
Key trends for voluntary sector organisations working in the criminal justice system