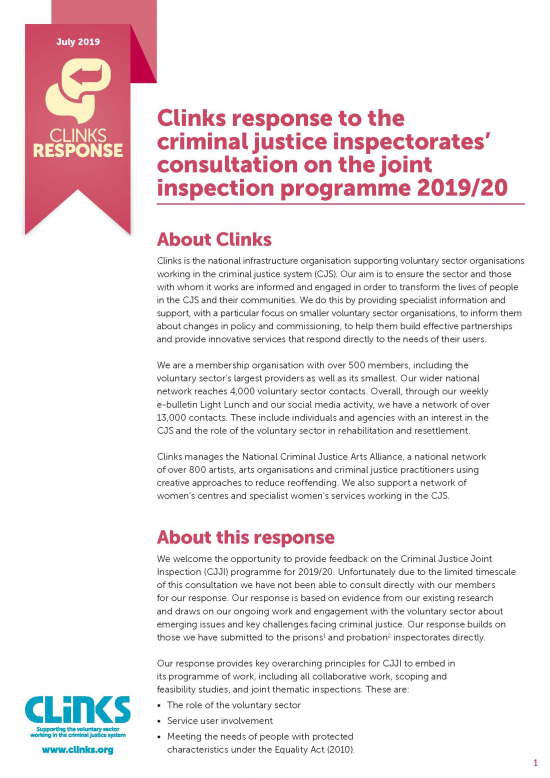 Our response is based on evidence from our existing research and draws on our ongoing work and engagement with the voluntary sector about emerging issues and key challenges facing criminal justice. 
In our response we make a series of recommendations, including: for the Ministry of Justice (MoJ) to proactively work to consult with voluntary organisations in the development of policy reform; that key performance indicators are developed for prisons; and that every prison should consider adopting the voluntary sector coordination model.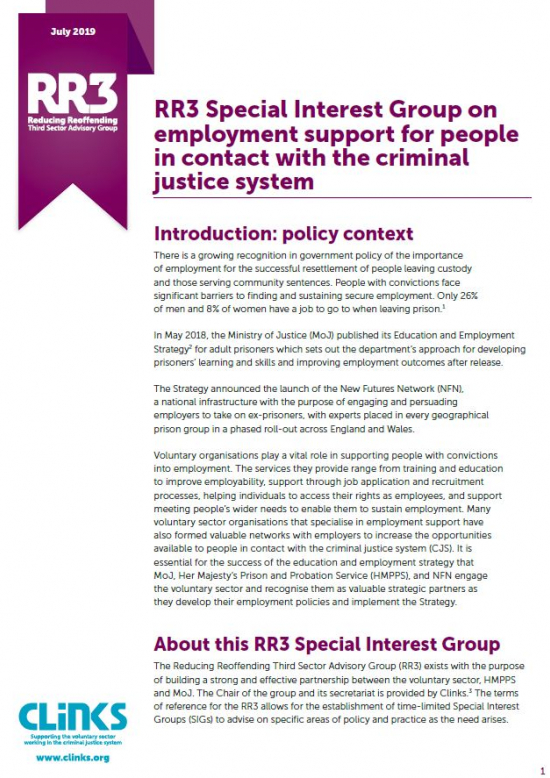 In February 2019, the Reducing Reoffending Third Sector Advisory Group convened a special interest group,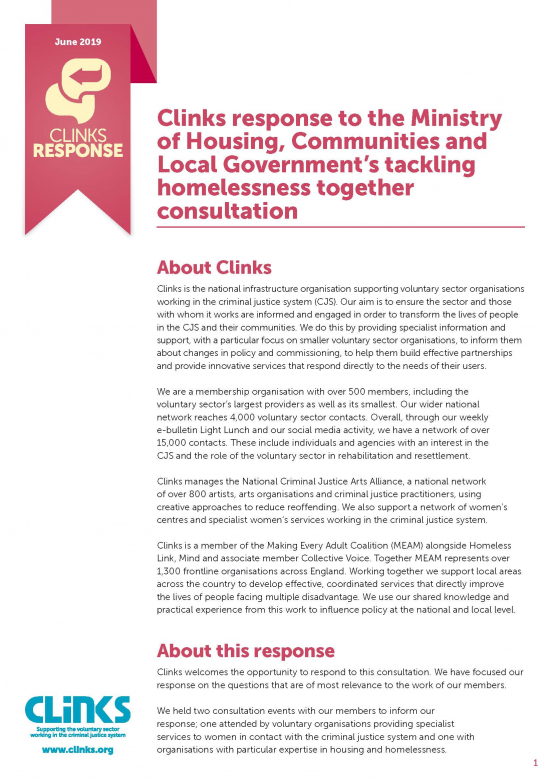 Clinks has responded to the Ministry of Housing, Communities and Local Government's tacking homelessness together consultation.
Report on consultation with voluntary sector practitioners and service users