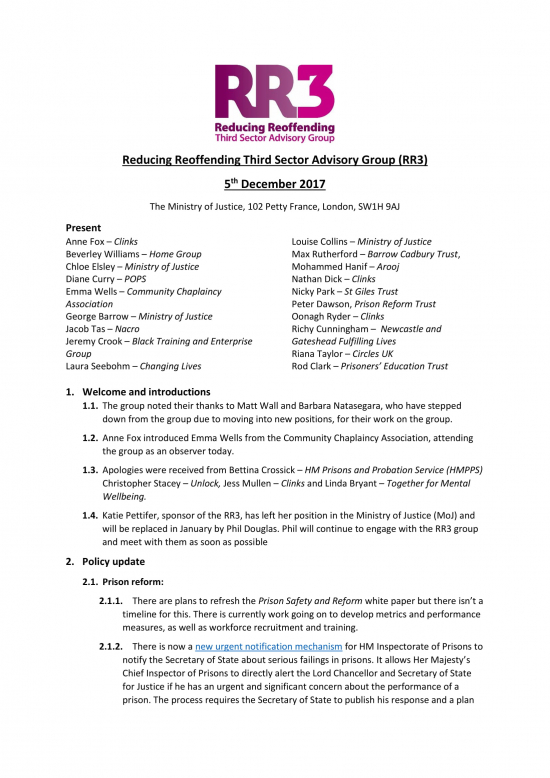 These meeting notes give a summary of discussions at RR3 meeting and details of any actions arising.
Clinks has responded to the Department for Communities and Local Governments' consultation on the h
Our response focuses on the impact that the make up and size of the prison population has on safe and effectively managed prisons.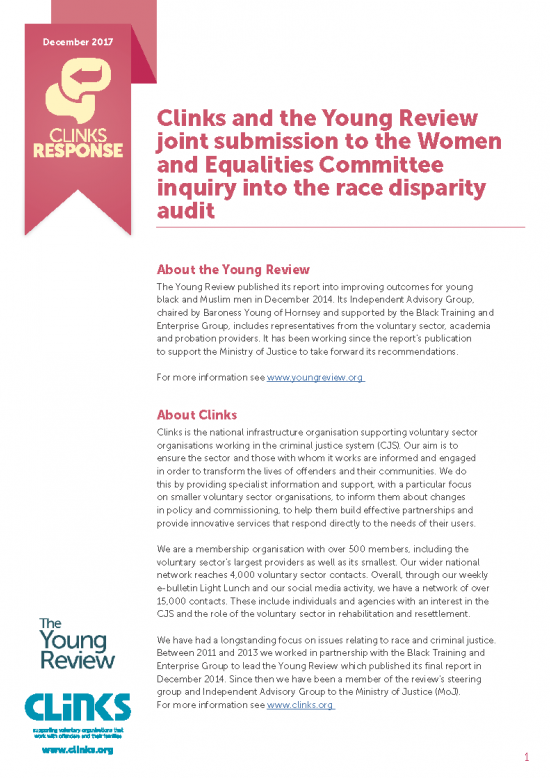 Clinks and the Young Review worked together to submit a response to the Women and Equalities Commit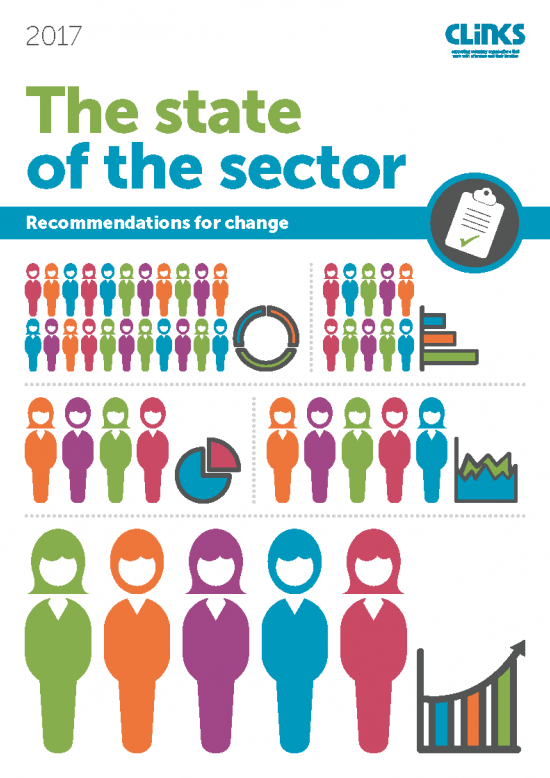 This paper sets out recommendations for change, and what Clinks intends to do to support voluntary organisations, following our state of the sector research.