Guidance for charities on changes to the rules on recruiting trustees and senior managers with criminal records
In June 2018, The Ministry of Justice published its long-awaited Female Offender Strategy, which se
Our response outlines the link between women experiencing domestic abuse and having contact with the criminal justice system.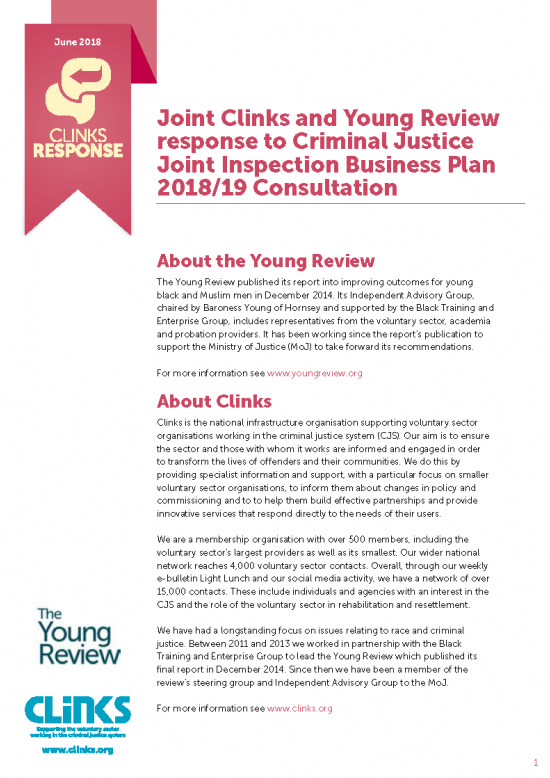 Clinks and the Young Review worked together to submit a response to the Criminal Justice Joint Inspection Business Plan 2018/19 Consultation.
These meeting notes give a summary of discussions at RR3 meeting and details of any actions arising.