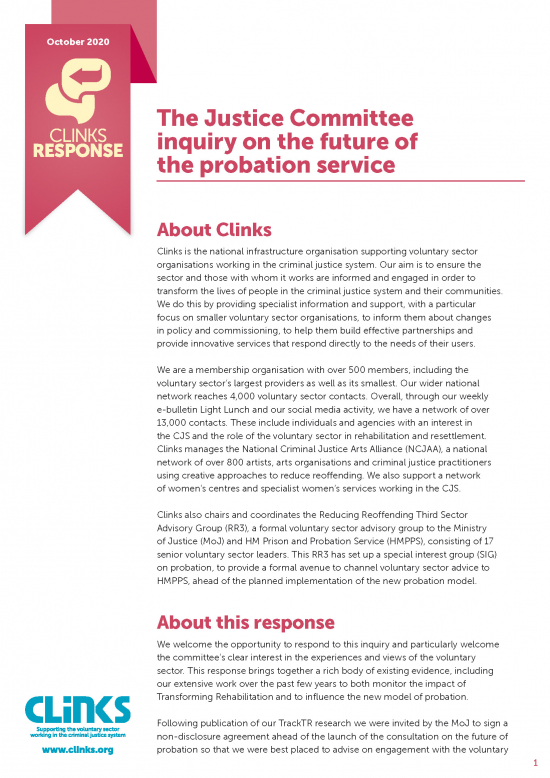 Clinks submitted evidence to the Justice Committee inquiry on the future of the probation service. Our response focuses on the opportunities and concerns we have about the long-term future involvement of the voluntary sector in the reformed probation service.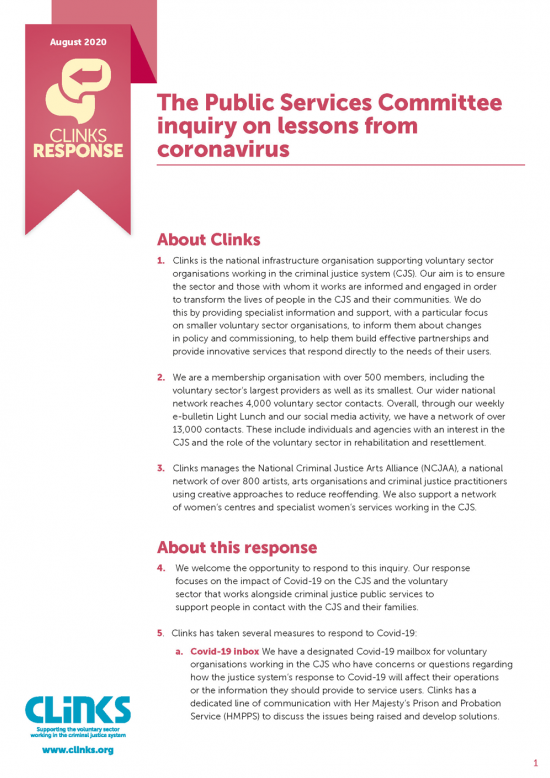 A response to the House of Lords Public Services Committee inquiry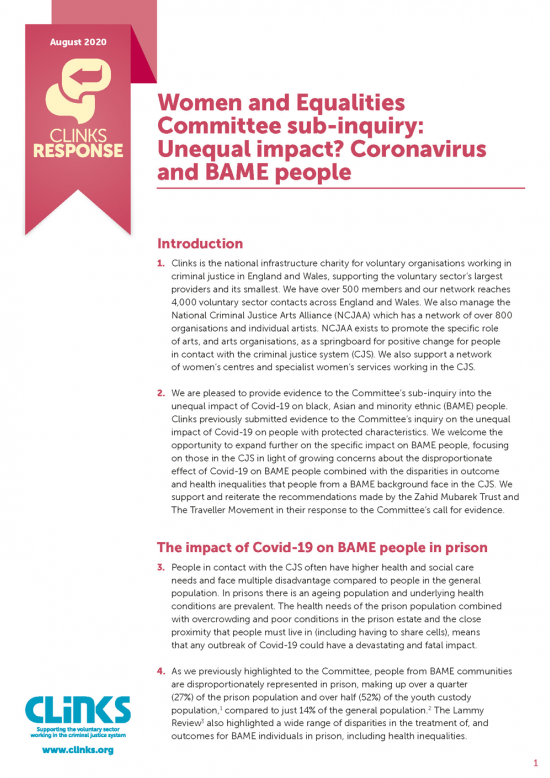 Response to the Women and Equalities Committee sub-inquiry
Response to the Department for Digital, Culture, Media and Sport Committee's inquiry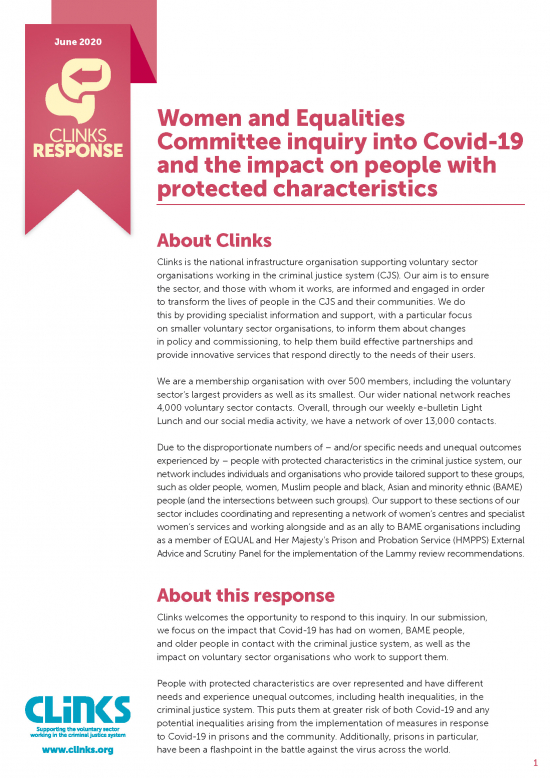 In this response, we focus on the impact that Covid-19 has had on women, black, Asian and minority ethnic (BAME) people and older people in contact with the criminal justice system – particularly those in prison.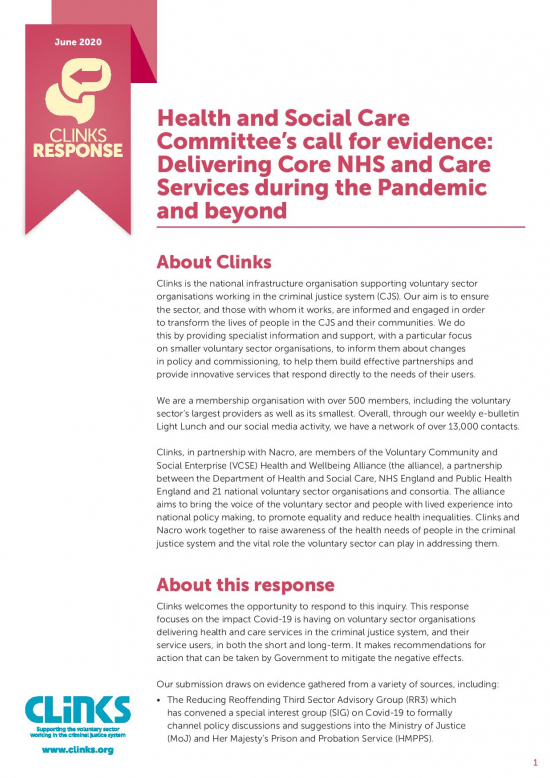 Clinks responded to the Health and Social Care Committee's call for evidence on delivering core NHS and care services during the pandemic and beyond.