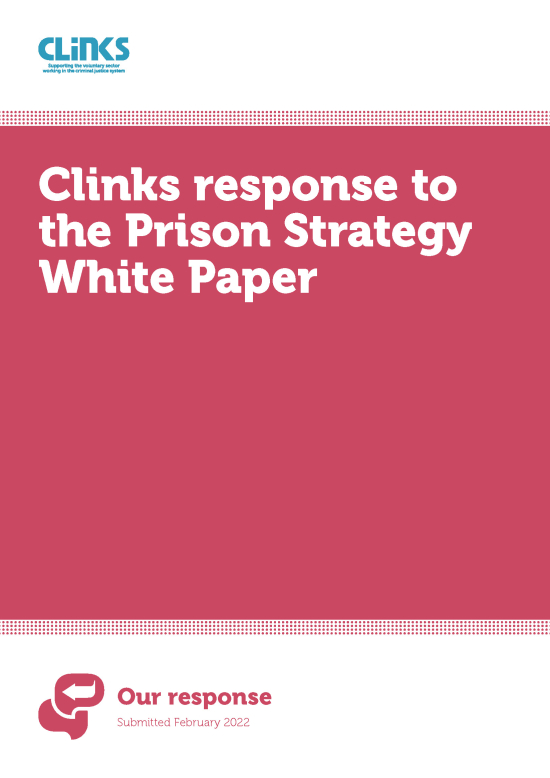 Clinks has responded to the consultation questions as set out in the Prison Strategy White Paper and welcomes the opportunity to inform future policy in this area.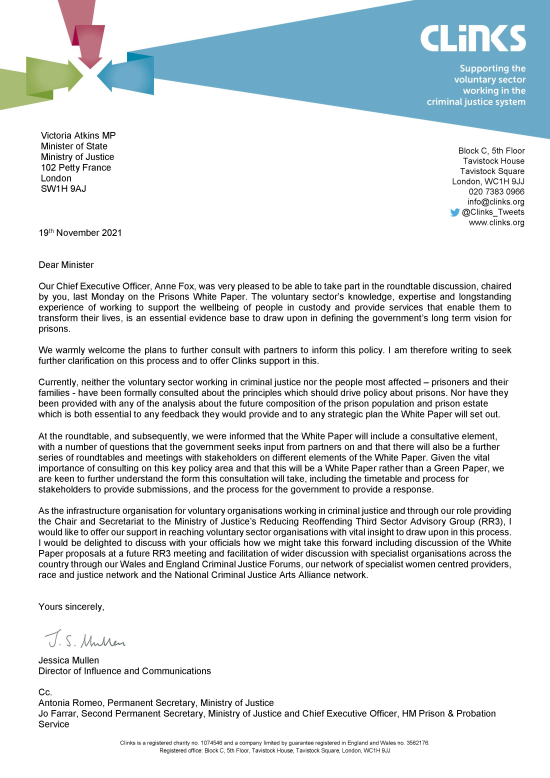 Clinks has written to Minister Victoria Atkins following engagement between Clinks, the Reducing Reoffending Third Sector Advisory Group (RR3) and the Ministry of Justice on its plans to publish a Prisons White Paper during which we raised concerns about the lack of formal consultation in the process so far.
This evidence review looks at the challenges and needs of the significant number of people already serving long life sentences from a young age in England and Wales. Written by the joint architects of a major research study into the experiences of people serving these sentences in England and Wales.
This evidence review by Dr. Gill Buck, Senior Lecturer in Social Work at the University of Chester, assesses the current evidence base of peer mentoring in the criminal justice system – to which she is an important contributor.
This evidence review by Tim McSweeney, Senior Lecturer at the University of Hertfordshire, provides an in-depth look at the issue of illicit drug use among people in contact with the criminal justice system.