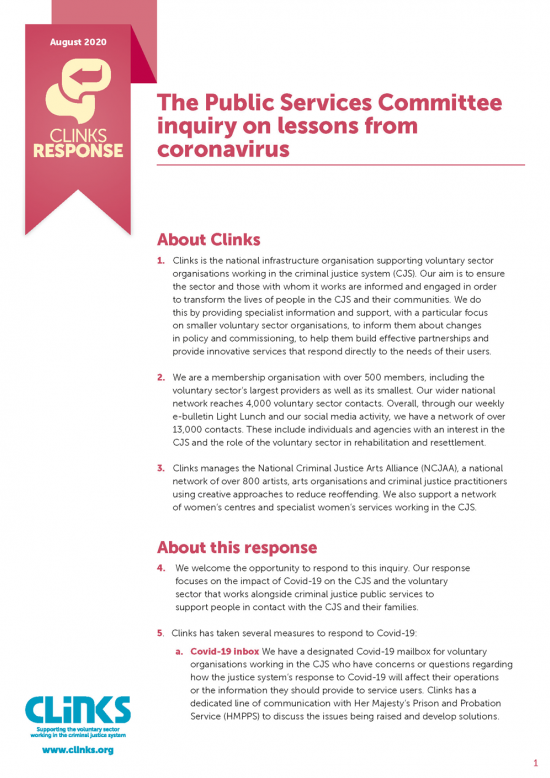 A response to the House of Lords Public Services Committee inquiry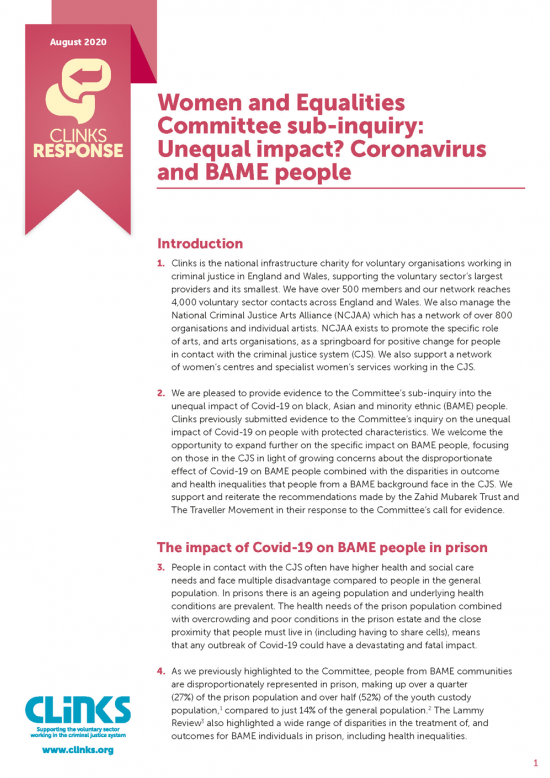 Response to the Women and Equalities Committee sub-inquiry
Response to the Department for Digital, Culture, Media and Sport Committee's inquiry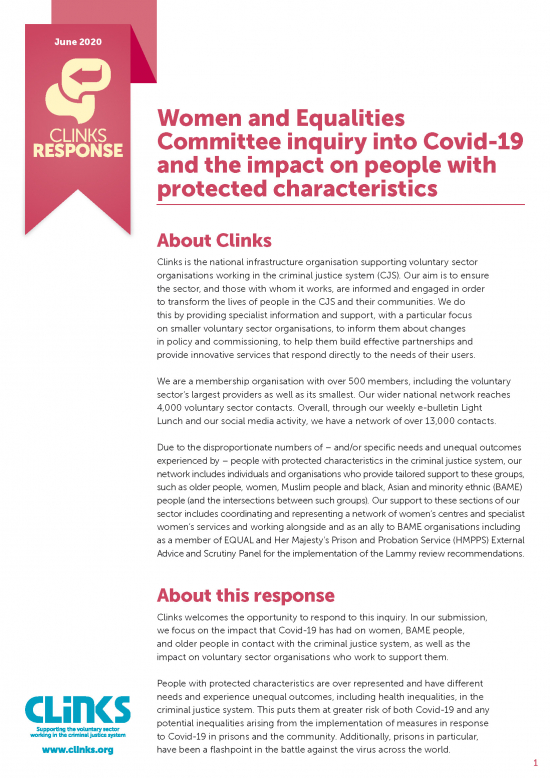 In this response, we focus on the impact that Covid-19 has had on women, black, Asian and minority ethnic (BAME) people and older people in contact with the criminal justice system – particularly those in prison.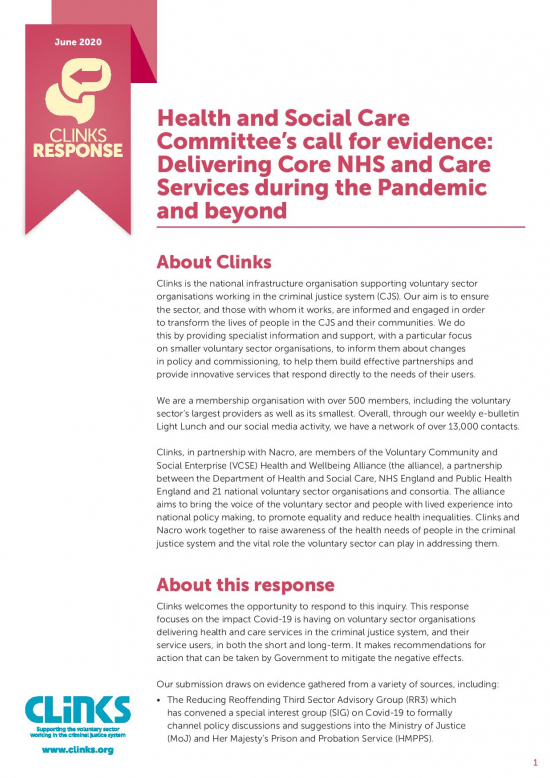 Clinks responded to the Health and Social Care Committee's call for evidence on delivering core NHS and care services during the pandemic and beyond.
Clinks responded to a call for evidence from the Digital, Culture, Media and Sport Select Committee on the impact of the Covid-19 crisis on charities.