In June 2018, The Ministry of Justice published its long-awaited Female Offender Strategy, which se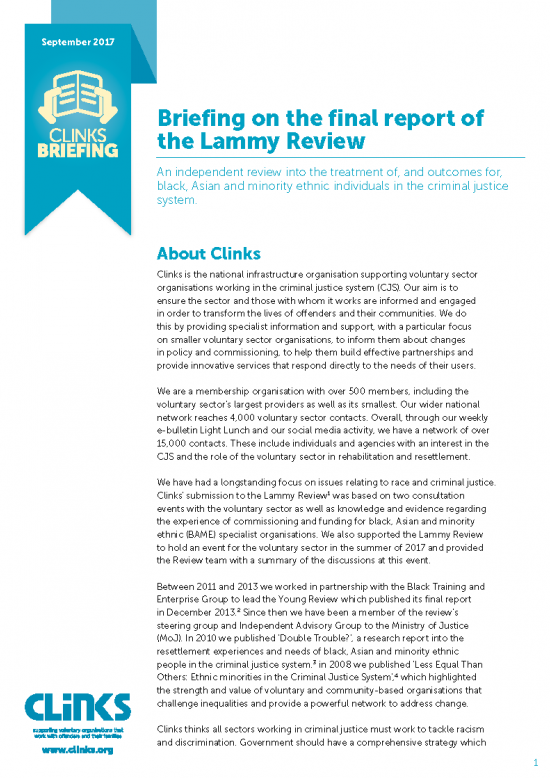 The treatment of, and outcomes for, black, Asian and minority ethnic people in the criminal justice system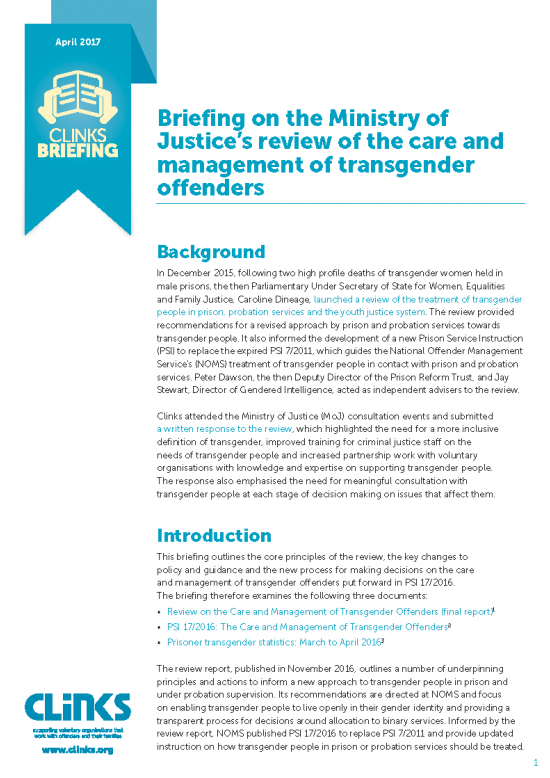 Briefing on the core principles of the Ministry of Justice's review into the care and management of transgender people in contact with the criminal justice system.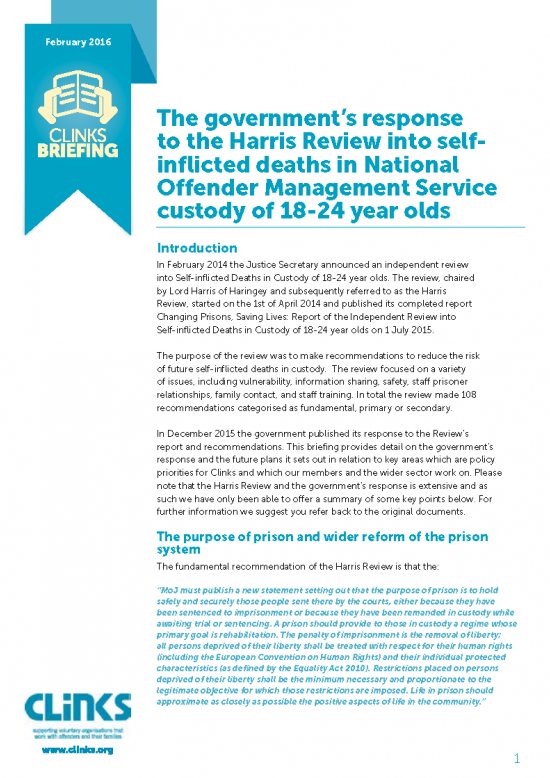 The Harris Review into self-inflicted deaths in custody of 18-24 year olds made its recommendations in July 2015.  In
The role of the voluntary and private sector in providing opportunities for rehabilitation for people on temporary release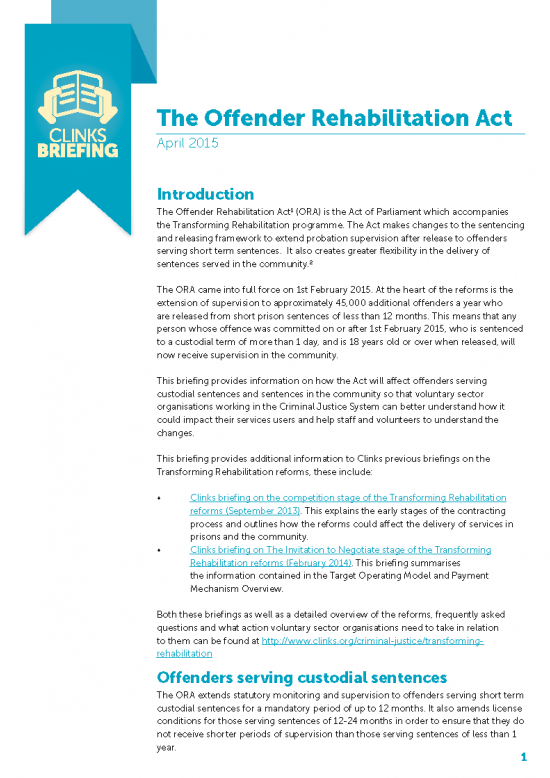 This briefing explains the Offender Rehabilitation Act (ORA) which came into full force on 1st February 2015.