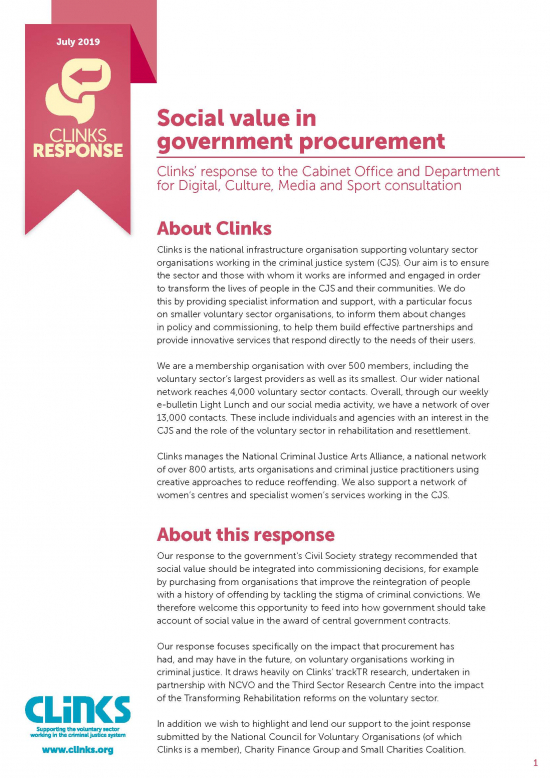 Social value in government procurement
Clinks' response to the Cabinet Office and Department for Digital, Culture, Media and Sport consultation.
Our response to the government's Civil Society strategy recommended that social value should be integrated into commissioning decisions, for example by purchasing from organisations that improve the reintegration of people with a history of offending by tackling the stigma of criminal convictions. We therefore welcome this opportunity to feed into how government should take account of social value in the award of central government contracts.
Our response focuses specifically on the impact that procurement has had, and may have in the future, on voluntary organisations working in criminal justice. It draws heavily on Clinks' trackTR research, undertaken in partnership with NCVO and the Third Sector Research Centre into the impact of the Transforming Rehabilitation reforms on the voluntary sector.