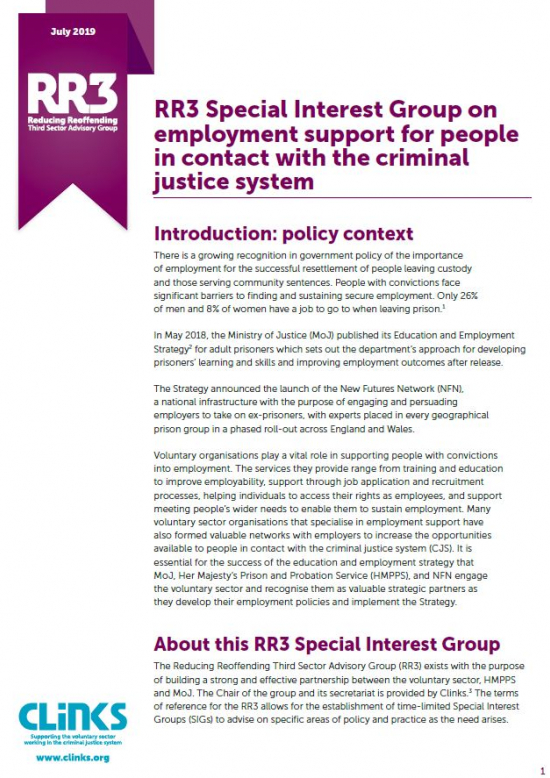 RR3 Special Interest Group on employment support for people in contact with the criminal justice system
In February 2019, the Reducing Reoffending Third Sector Advisory Group convened a special interest group, made up of 14 voluntary sector experts, to explore the current challenges and opportunities facing people with convictions looking for employment and potential employers.
The group has published a paper to provide advice to the government as it implements its Education and Employment strategy and to support the development and strategic direction of the New Futures Network as it is rolled out nationally. The paper makes a series of recommendations to address the challenges identified by the group and to help ensure the employment needs of people with convictions are met.