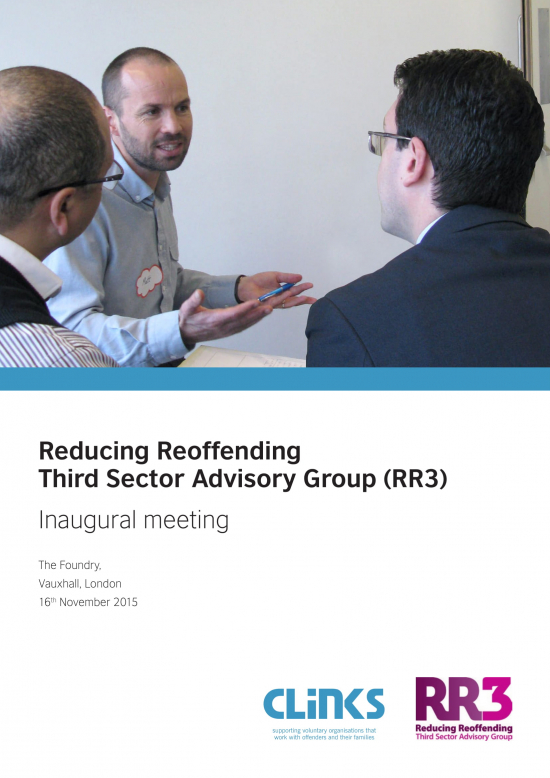 RR3 Inaugural meeting of the RR3 leadership board
The Reducing Reoffending Third Sector Advisory Group (RR3) exists with the purpose of building a strong and effective partnership between the voluntary sector and the Ministry of Justice (MoJ). The chair for the group and its secretariat is provided by Clinks.
This report covers the inaugural meeting of the new RR3 membership aimed to start the process of forming an effective advisory group and setting a broad agenda for the year ahead.
See also: Guide to the RR3 (2018)