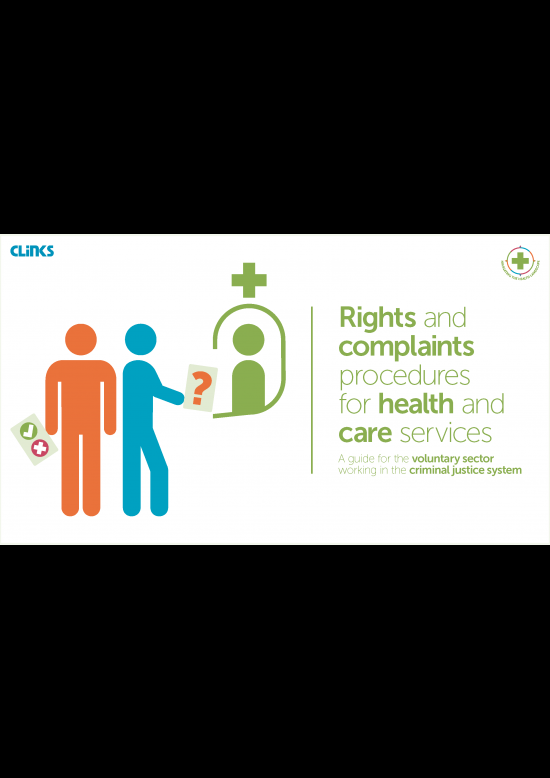 Rights and complaints procedures for health and care services
This resource provides guidance on what to do if a person you are working with has not received the standard of health or social care to which they are entitled, for voluntary sector organisations working with people in the criminal justice system.

Updated to include information on the Care Act (2014) and how to challenge if a person's social care needs are not being met.
It provides an overview of the rights to which every NHS service user is entitled (the NHS Constitution), regardless of whether they are in prison or in the community. These rights cover a broad range of services including primary care (such as GPs and dentists), secondary care (such as mental health services), and substance misuse services.