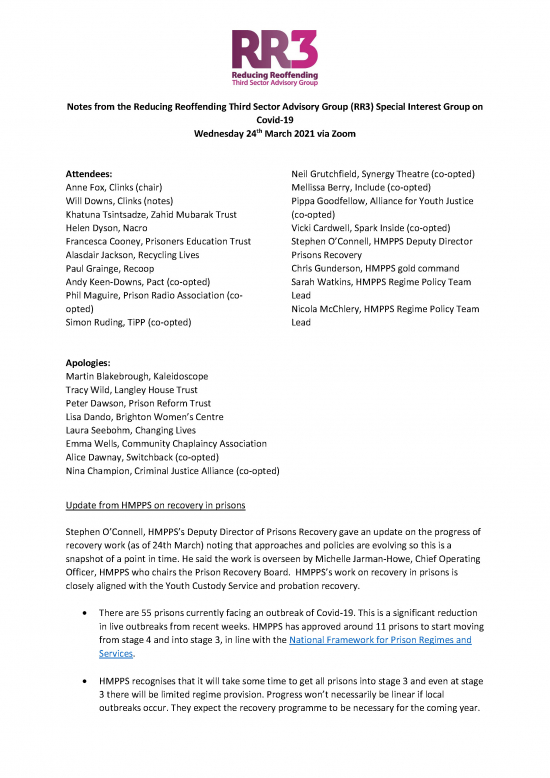 Notes from the Reducing Reoffending Third Sector Advisory Group (RR3) Special Interest Group on Covid-19
24th March 2021
These notes summarise discussions held in the meeting of the RR3 Covid-19 special interest group (SIG) on Wednesday 24th March 2021.
The group were joined by Stephen O'Connell, HMPPS Deputy Director Prisons Recovery; Chris Gunderson, HMPPS gold command; Sarah Watkins, HMPPS Regime Policy Team Lead; and Nicola McChlery, HMPPS Regime Policy Team Lead. 
At the meeting, HMPPS provided an update on how they plan to recover services and regimes in prison over the coming weeks and months, and how recovery from Covid-19 will be followed by a three-year programme of prison regime reform.