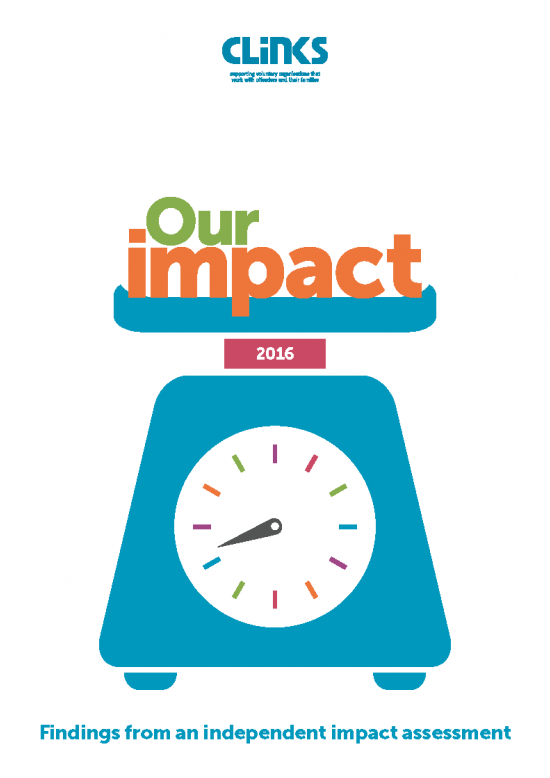 Impact assessment 2016
This report presents the findings from an impact assessment that was researched and written by independent consultants Helen Shaw and Chris Tully between mid-February and March 2016.
The aim of the impact assessment was to assess:
Whether Clinks is providing the range of services and activities that its stakeholders want and need
What difference Clinks is making to its members and the wider voluntary sector in criminal justice, and ultimately, to their service users
Whether Clinks' work is of a good quality.
This report presents the views of a range of Clinks members and key stakeholders, including small and medium voluntary sector organisations statutory stakeholders from local and national organisations, funders and those who have worked in partnership with Clinks. Respondents fed back on what Clinks does well, where we could do better and offered recommendations for our work.
The overwhelming response from those consulted was positive. In particular, the interviews allowed members to give more detailed responses. This resulted in valuable insight into how Clinks is perceived and has provided constructive criticism that will help shape our future work.
Clinks is keen to make changes where we can to respond best to what the sector needs in order to work most effectively with its beneficiaries and on their behalf. As a result of the recommendations produced by this impact assessment, we have made 10 pledges to inform our future work.