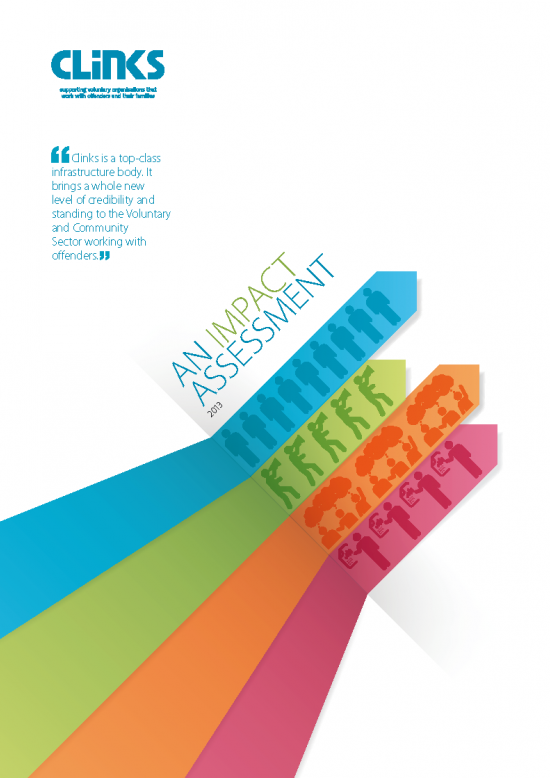 Impact assessment 2013
"Clinks is a top-class infrastructure body. It brings a whole new level of credibility and standing to the Voluntary and Community Sector working with offenders."
Watch this short video on the impact Clinks has on the Voluntary, Community and Social Enterprise Sector working in the Criminal Justice System.
"The overall picture from the impact assessment was overwhelmingly positive, Clinks is clearly held in high regard, well respected and trusted by their stakeholders.
93% of those who responded to the online surveys or who were interviewed felt that Clinks enables the Sector to have a stronger voice, 85% felt that Clinks had helped them to develop their personal networks and contacts in the Sector and 90% said that Clinks helps them to keep abreast of issues affecting them."
M & E Consulting, who undertook this independent assessment of the impact Clinks has.