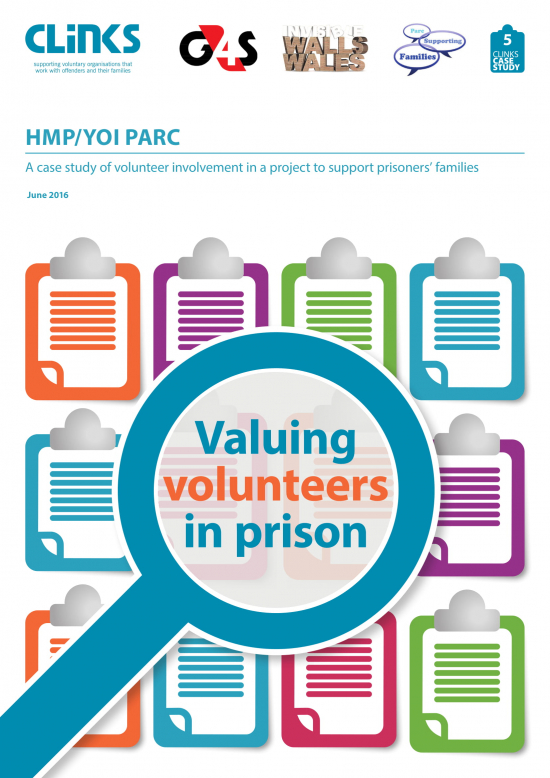 HMP/YOI Parc
A case study of volunteer involvement in a project to support prisoners' families
"Clinks has uncovered countless impressive examples of volunteer involvement that brings the community into prisons, supports rehabilitation, resettlement and humanises our prison system. We have within our reach a prison that welcomes the community in, reflects the diversity of the prison population, and helps people re-join their communities with hope and the skills to be active citizens. Now we need action to make it a reality."
- Anne Fox, Chief Executive Officer, Clinks
This is one of 14 case studies commissioned as part of the 'Valuing volunteering in prison' project, at the request of Andrew Selous MP. Organisations were chosen by Clinks to give examples of a diverse range of volunteering managed by different organisations. They cover:
How volunteers are involved in each organisation's work
What resources are used to recruit, train and manage volunteers
What barriers to volunteer involvement have been encountered
How these barriers have been overcome.
Use the tag below to see other case studies and reports from the project.