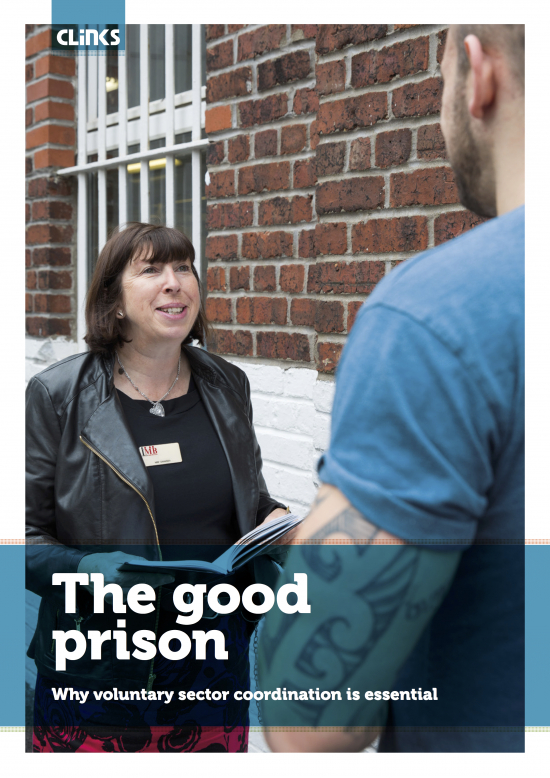 The good prison
Why voluntary sector coordination is essential
The Good Prison: Why voluntary sector coordination is essential makes policy and practice recommendations for prisons, Her Majesty's Prison and Probation Service, Her Majesty's Inspectorate of Prisons and the voluntary sector working in prisons.
Between September 2016 and October 2017 Clinks supported a voluntary sector member of staff in three prisons to implement a bespoke model of voluntary sector coordination reflective of the needs of each prison's population. We funded a half-time member of staff based in each prison and employed by a voluntary sector organisation, to support better coordination of the voluntary sector.
This report summarises learning from the project and outlines how it can be applied – and the outcomes achieved replicated – in order to deliver safer and more rehabilitative prisons.