Season's Greetings from the NCJAA
In the face of another challenging year, arts organisations and artists have time and again shown resilience, adaptability and determination, and it's been an honour to work alongside you. This year saw us launch a new guide for prison staff on enabling creativity in a restricted regime, featuring case studies from organisations across our network. We also held our first two arts in criminal justice network forums looking at probation and access to prisons. We welcomed our new manager Janette to head up the team and supported a number of arts in criminal justice practitioners to develop their practice through our bursary scheme. Most recently, we've opened applications to the 2022 mentoring scheme, which you can read more about below. We're looking forward to starting off the new year with a celebration at our Anne Peaker lecture, which explores the transformative power of words. We wish you all a happy and restful holiday season - we'll be out of the office from 22nd December until 4th January but occasionally monitoring social media. See you in 2022!
NCJAA mentoring scheme for arts in criminal justice professionals
Apply by 6th January
There's still time to apply for the NCJAA professional mentoring scheme as either a mentee or a mentor. The scheme provides emerging arts and criminal justice practitioners with specialist guidance and professional development through a free one-to-one mentoring relationship with an expert in the field. For mentors, it provides the chance to give back to the arts in criminal justice sector by sharing knowledge and supporting those early in their career with professional development. If needed, mentors can sign up for subsidised training and supervision alongside the opportunity to develop their own skills. The application deadline for both mentors and mentees is 5pm, 6th January 2022. Find out more and apply here 
Subsidised coaching training places available 
Apply by 6th January 
The NCJAA, in partnership with Guildhall School of Music and Drama, are excited to offer four subsidised places on the Core Skills in Coaching for Advisors, Mentors and Teachers training programme led by Guildhall School of Music and Drama. This training is aimed at people who currently work in the arts as a facilitator, advisor, teacher or mentor and who want to expand their skills and knowledge in coaching and mentoring. It will be delivered online and the subsidised cost is £50. Find out more and apply here
Anne Peaker lecture: the power of words 
19th January | online | free 
We're excited to invite you to our annual Anne Peaker lecture. This year, our guests will be exploring the power of words; their power to move us, define us, build us up and tear us down, but most importantly, their ability to heal and to effect positive change. Joining us in conversation will be Ashleigh Nugent, award winning author of LOCKS and Creative Director of Rise Up CIC; Lady Unchained, award winning broadcaster at Audio Production Awards 2021 and Creative Director of Unchained Poetry; and Akemia Minott, youth worker, activist and Managing Director of 84 YOUTH. The event will also include performances and an audience Q&A. Anne Peaker was a pioneer of arts for, and by, people in the criminal justice system. Our annual lecture honours her work and legacy, which forms the basis of the work we do today. Read more and book here 
Take a creative break: make a snowflake without all the fiddly cutting, or to use as a printable template. Try the online paper snowflake maker here
-----------------------------------------------------------
Watch Clinks' festive video with highlights from 2021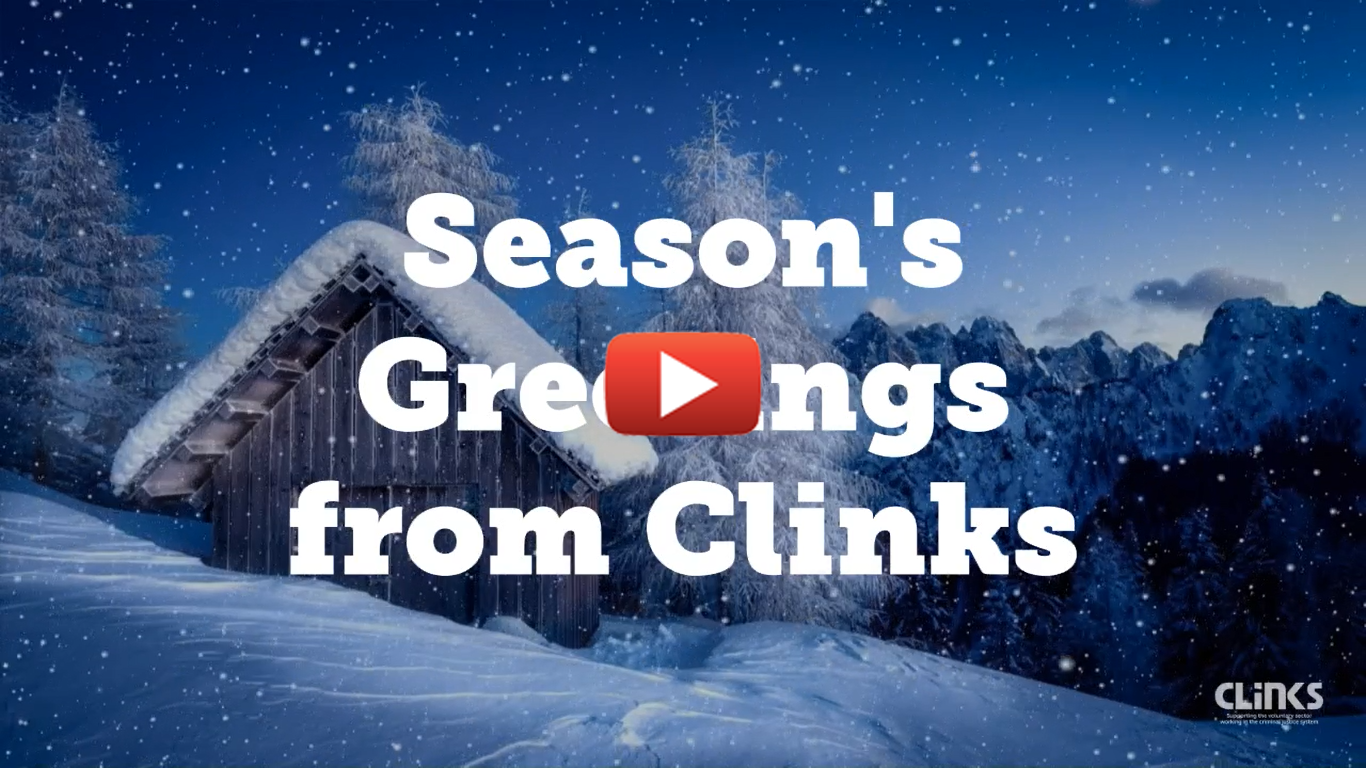 -----------------------------------------------------------
This newsletter is written monthly. Email info@artsincriminaljustice.org.uk if you wish to submit any news.

The National Criminal Justice Arts Alliance is embedded in Clinks.
Get involved Become a Member | Follow Clinks on Twitter | Follow NCJAA on Twitter
Contact us www.clinks.org | www.artsincriminaljustice.org.uk | info@clinks.org | 020 7383 0966
Click here to manage your subscriptions. For assistance, email info@clinks.org
© Clinks, 2021
Registered office: Block C, 5th Floor, Tavistock House, Tavistock Square, London WC1H 9JJ
Registered charity: 1074546 | Company limited by guarantee in England & Wales: 356217