Logo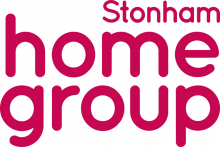 The Stonham Leeds Accommodation Service is a residential service providing 26 bed spaces in shared accommodation and 10 bed spaces in self contained accommodation in Hunslet, Beeston and Kirkstall areas of Leeds. We provide accommodation to homeless male, female and transgender ex-offenders on a probation licence or community order over the age of 18 for up to 2 years.

Through tailored support plans we work with clients to identify and develop their skills to live independently and avoid re-offence. We offer support in helping to build self-confidence and self-esteem. We help clients to access specialist support in a number of areas including: mental health, alcohol and substance misuse and support around addressing offending behaviour.

We assist clients to find appropriate permanent accommodation. We provide practical support with moving and resettlement issues. The projects can remain a point of contact for clients who feel they may need assistance once they have moved on.

---
Contact
Address
29 Hemingway Garth, Hunslet, West Yorkshire, LS10 2PG, United Kingdom
Email
Kelly.Parker@homegroup.org.uk
Website
http://www.homegroup.org.uk/careandsupport/stonhamservices/Pages/StonhamService…
---
In Brief
Organisation type
Voluntary and Community Sector
---
---
Fields of Work
Advice & advocacy | Finance, benefits & debt | Housing & homelessness | Mental health | Personal development | Resettlement | Service user involvement | Other
---
People you work with
Men | Older people | Serious offenders | Sex offenders | Women
---
---
---
---