Logo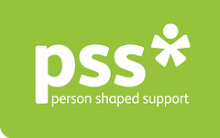 Family Impact for Prisoners' Children at PSS, (Person Shaped Support) supports children with a parent in prison, or children whose parents have been in prison. Ours is a 'whole family' model. We provide: Advice on what to tell the children about the imprisonment, 1:1 support for children to discuss their feelings regarding contact and peer group support for children where they can meet others who share their experience. We work in partnership with schools, prisons, probation and social services. We take children on prison visits where there is no other suitable adult to do so. Parents, including both the parent/carer and the prisoner parent post-release, can join our Family Recovery Programme. Parents consider the impact imprisonment has had on the family and consider their parenting approach through our Nurturing Programme. Prisoner parents post-release are helped to reintegrate back to family and community life. We run an award winning support group for family members.



---
Contact
Website
http://www.psspeople.com/
---
In Brief
Does the organisation involve volunteers with experience of the criminal justice system?
Organisation type
Social Enterprise - non-profit
---
Regions
North West | Wales | West Midlands | Yorkshire and the Humber
---
Fields of Work
Advice & advocacy | Family support | Other | Parenting skills | Peer support | Research & academia | Resettlement | Service user involvement | Training | Volunteering
---
---
---
---
---