Logo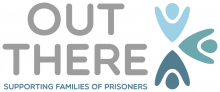 We offer support, from arrest to release, to families living within Greater Manchester. This includes home visits, telephone support, emotional and practical help, focus on individual situations, referral or signposting to other organisations.
---
Contact
Address
2a Powell Street, Old Trafford, Greater Manchester, M16 7QQ, United Kingdom
Website
http://www.outtherecharity.org
---
In Brief
Does the organisation involve volunteers with experience of the criminal justice system?
Organisation type
Voluntary and Community Sector
---
Regions
North West | Greater Manchester (Met County)
---
---
---
---
---
---