Logo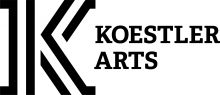 Since 1962 the Koestler Awards have played a unique, national role in motivating prisoners, secure hospital patients and immigration detainees to take part in the arts. The Koestler Awards are simple and powerful – we reward achievement, build self-confidence and broaden horizons for some of society's most disadvantaged and marginalised people.

Our work harnesses the uniquely transformative power of the arts to help individuals learn the skills and gain the confidence to live creative, positive and productive lives. Each year we receive more than 7,000 entries from over 3,500 entrants across the UK in 52 categories. More than 2,000 Awards are granted by over 100 esteemed judges, and each year culminates in a curated exhibition at Southbank Centre which showcases the incredible power of the arts to transform lives, as well as regular exhibitions and displays across the UK.

We also run an Arts Mentoring project partnering talented Koestler Award winners with professional artists.
---
Contact
Address
168a Du Cane Road, Acton, W12 0TX, United Kingdom
Website
http://www.koestlerarts.org.uk
---
In Brief
Organisation type
Voluntary and Community Sector
---
Regions
East | East Midlands | London | North East | North West | South East | South West | Wales | West Midlands | Yorkshire and the Humber
---
Fields of Work
Arts | Mentoring & befriending | Other
---
---
---
---
Prisons
All prisons | Altcourse | Ashfield | Askham Grange | Aylesbury | Bedford | Belmarsh | Berwyn | Birmingham | Blantyre House | Brinsford | Bristol | Brixton | Bronzefield | Buckley Hall | Bullingdon | Bure | Cardiff | Channings Wood | Chelmsford | Coldingley | Cookham Wood | Dartmoor | Deerbolt | Doncaster | Dorchester | Dovegate | Dover | Downview | Drake Hall | Durham | East Sutton Park | Eastwood Park | Edmunds Hill | Elmley | Erlestoke | Everthorpe | Exeter | Featherstone | Feltham | Ford | Forest Bank | Foston Hall | Frankland | Full Sutton | Garth | Gartree | Glen Parva | Grendon | Guys Marsh | Haslar | Hatfield | Haverigg | Hewell | High Down | Highpoint | Hindley | Hollesley Bay | Holloway | Holme House | Hull | Humber | Huntercombe | Isis | Isle of Wight | Kennet | Kirkham | Kirklevington Grange | Lancaster Farms | Leeds | Leicester | Lewes | Leyhill | Lincoln | Lindholme | Littlehey | Liverpool | Long Lartin | Low Newton | Lowdham Grange | Maidstone | Manchester | Moorland | Morton Hall | New Hall | North Sea Camp | Northallerton | Northumberland | Norwich | Nottingham | Oakwood | Onley | Parc | Pentonville | Peterborough | Portland | Prescoed | Preston | Ranby | Risley | Rochester | Rye Hill | Send | Spring Hill | Stafford | Standford Hill | Stocken | Stoke Heath | Styal | Sudbury | Swaleside | Swansea | Swinfen Hall | Thameside | The Mount | Thorn Cross | Usk | Verne | Wakefield | Wandsworth | Warren Hill | Wayland | Wealstun | Werrington | Wetherby | Whatton | Whitemoor | Winchester | Wolds | Woodhill | Wormwood Scrubs | Wymott
---
Probation Areas
Avon & Somerset | Bedfordshire | Cambridgeshire & Peterborough | Cheshire | Cumbria | Derbyshire | Devon & Cornwall | Dorset | Durham Tees Valley | Essex | Gloucestershire | Greater London | Greater Manchester | Hampshire | Hertfordshire | Humberside | Kent | Lancashire | Leicestershire & Rutland | Lincolnshire | Merseyside | Norfolk | Northamptonshire | Northumbria | Nottinghamshire | South Yorkshire | Staffordshire & West Midlands | Suffolk | Surrey & Sussex | Thames Valley | Wales | Warwickshire | West Mercia | West Yorkshire | Wiltshire | York & North Yorkshire