I recently visited the employment charity, TempusNovo; set up by two long-serving prison officers at HMP Leeds, who've witnessed generations of offenders come through the gates at Armley. Despairing of the endless cycle of reoffending – "we've worked with lads, whose Dads we've had in Leeds, and whose kids we'll most likely have one day soon" - Steve and Val set up a project (outside of their working hours and paid duties) to match the lads in their custody with employers on release. They build up a relationship, interview and ruthlessly select those that they think are ready, willing and able to be employed. Those who aren't continue their journey, with Steve and Val's support, until future opportunities arise. They weren't afraid to admit that a few lads they've placed in jobs didn't work out, and I really admired them stating that they've turned down employers on occasion if they didn't think it was right for their lads – "it's more important the guy gets the right opportunity, rather than any opportunity" – citing the example of an employer they stopped working with who wanted cheap labour and thought using TempusNovo might be a way to achieve that.
I met Steve and Val at one of their employers, Haworth Scouring Company in Bradford, a factory that cleans and processes wool from all over the world.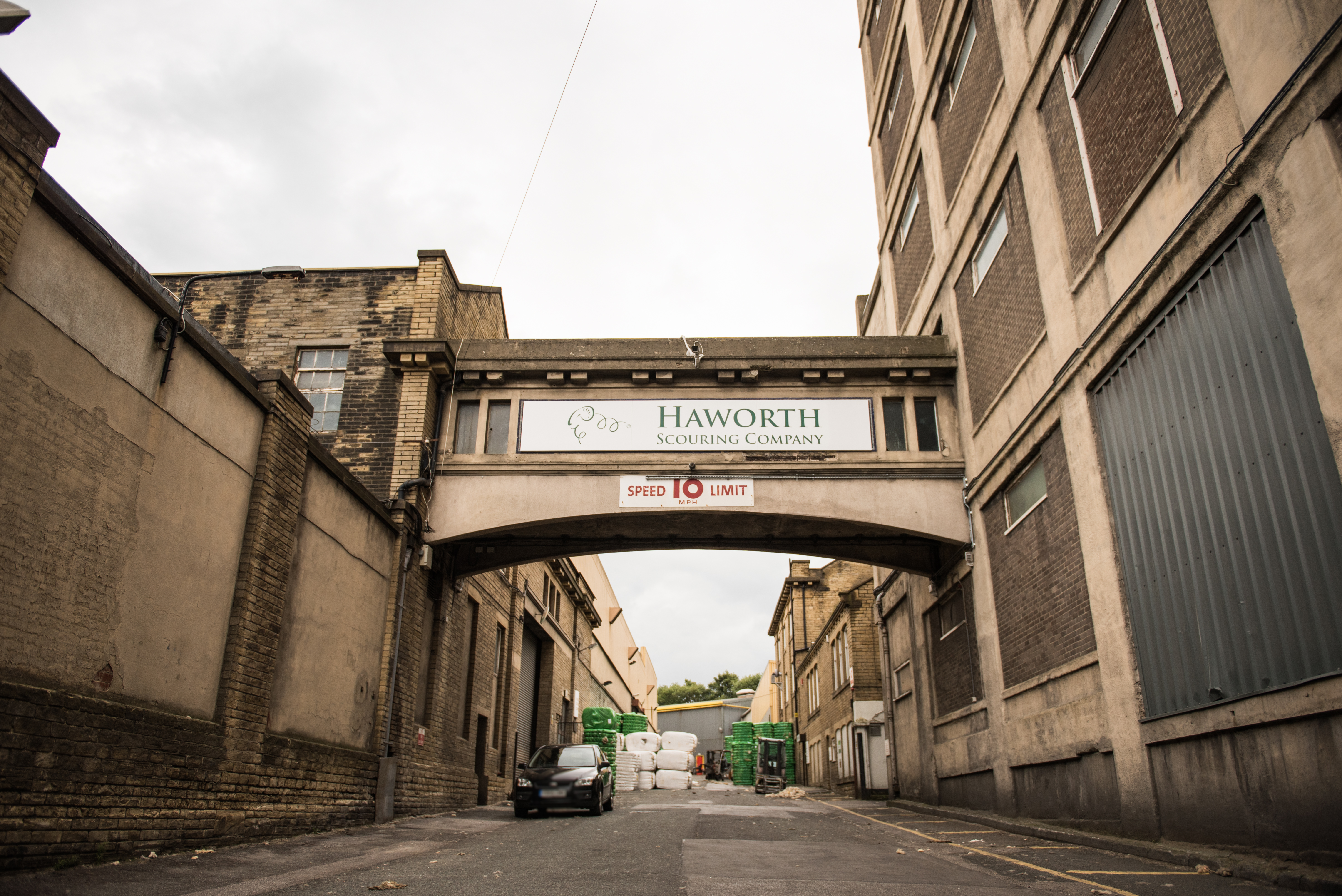 First up I met Reshad, the manager of the company, and TempusNovo's initial point of contact. Reshad clearly had exceptional people-management skills and an innovative, inquisitive business mind. He spoke candidly about his personal belief that "we all got up to no good in our youth, and sometimes one wrong decision is the difference between where I am now and where these guys are". He also explained that all employees are treated, paid and promoted equally, regardless of their background. Encouragingly he said the ex-offenders he had are the hardest workers and are increasing turnover and giving some of the longer serving employees a wake up call in terms of work ethic!
I found Reshad inspirational in his ability to acknowledge and cast aside preconceived ideas about those with an offending history, give people a chance, invest in them, and reap the rewards – in Reshad's case I'm sure personally as well as professionally! It got me thinking that as a sector, we want to support the individuals. But in a business setting, it's all about results and profits – so if employers can be shown tangible, not just altruistic, benefits of employing those with a criminal record, perhaps gains can start to be made.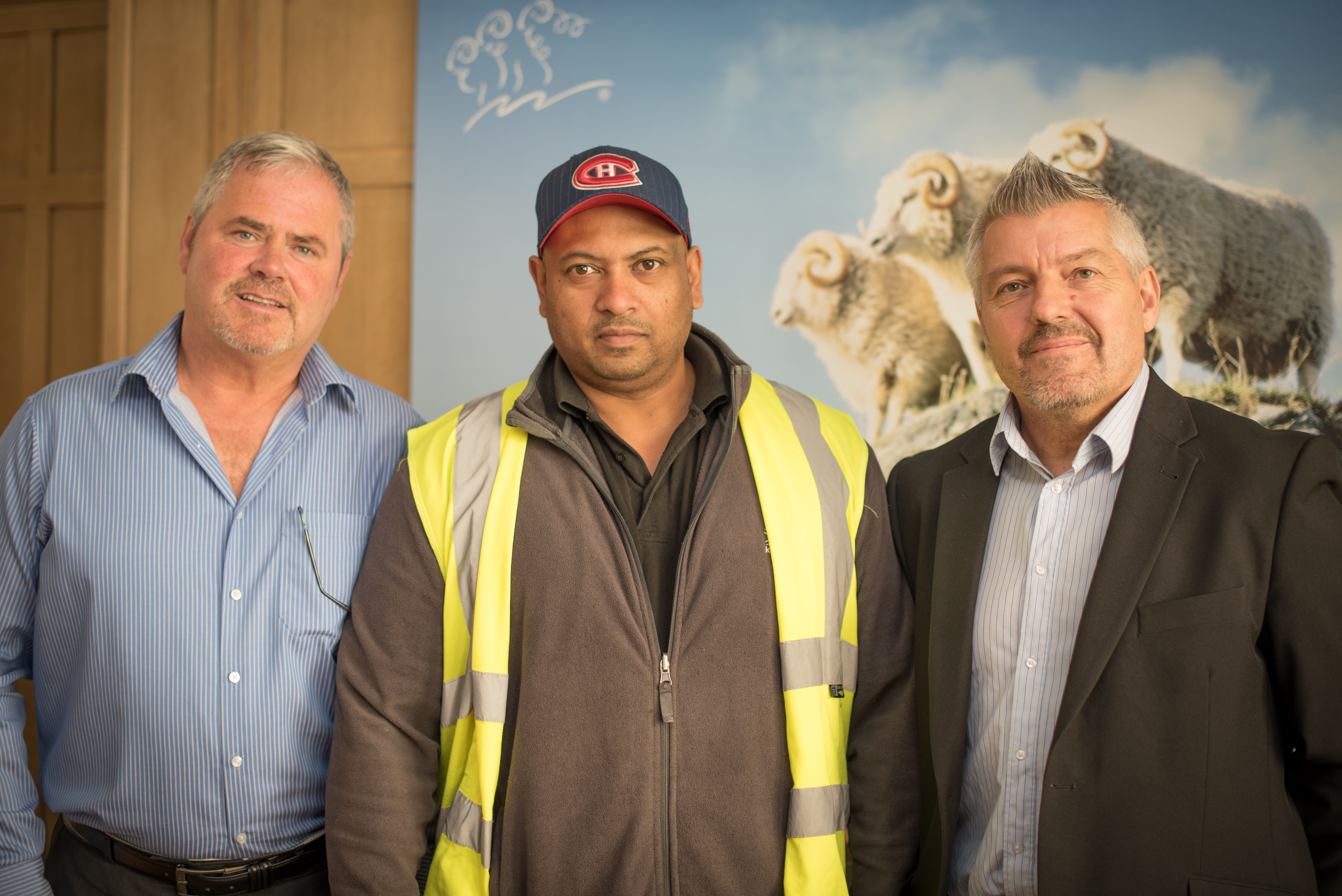 Next I went onto the vast, noisy and busy factory floor, where I met Peter (below), who had spent the last 15 years in and out of Leeds prison, and whose offending was influenced by drugs. He's been at the factory for about three weeks and absolutely loves it; he's early for work every day, works extra shifts and has been promoted twice in three weeks! He conveyed a real sense of pride, gratitude and achievement; all he wants to do is work and earn an honest living, and now he has been given a chance he seems desperate to hold onto it.
I also met Thomas (below) who has been there 15 months. He had a job at Land Rover before but was convicted for fraud, which was his first offence, did a spell in Leeds prison, and is now loving working at the factory. He acts as an informal/accidental mentor for new employees and acknowledges a lot of the emotions/issues associated with working following a time inside (such as confidence, low self-esteem and time-keeping).
Having heard from Reshad about issues with commuting I asked Thomas about his daily trip to work. He lives in Leeds and uses a variety of transport to get to work, which at first he said was a bit of a problem, but now he's in a routine he finds it easier. Most of us know what a pain commuting can be sometimes. Whilst Thomas is clearly motivated and able to discipline himself well, he did say that some of the newer TempusNovo lads found the effort, time and cost it takes to commute to work a barrier. So making work accessible is surely an important factor in employing people with longer histories of unemployment. To this end Steve and Val do a great job of including this in their interview and suitability criteria.
I asked Thomas how his colleagues felt about the TempusNovo guys, to which he explained that he felt all employees are treated, paid and promoted equally, regardless of background (echoing Reshad's mantra) and that he'd made some good mates at work. He gave the example of one employee, fresh out of prison, who was struggling to pay a bond he needed for a flat. One of the other employees did a whip round and raised the money straight away – a great display of camaraderie that overcomes social barriers and stereotypes.
Overall, I was really impressed by the dedication, innovation and tenacity of Steve and Val who have set this scheme up with their own money and receive no income from it. I was inspired by the attitude and pragmatic approach of the factory manager, Reshad. I found myself rooting for Peter and Thomas and all the other guys that 'graduate' through TempusNovo. But moreover I found myself chomping at the bit to educate employers and showcase good practice in employing people with previous criminal convictions.
To repeat Reshad's sentiment: "we all got up to no good in our youth, and sometimes one wrong decision is the difference between where I am now and where these guys are".
If you're interested in a visit from one of our team, please contact joe.gardham@clinks.org
Photos courtesy of All You Need is Love Photography