In this guest blog, Daniel Hutt, Head of Policy at User Voice, interviews Dougie, one of User Voice's service users, about his experiences.
User Voice's Service User Council model was recently highlighted as one of a number of examples in Clinks' report on Good practice in service user involvement.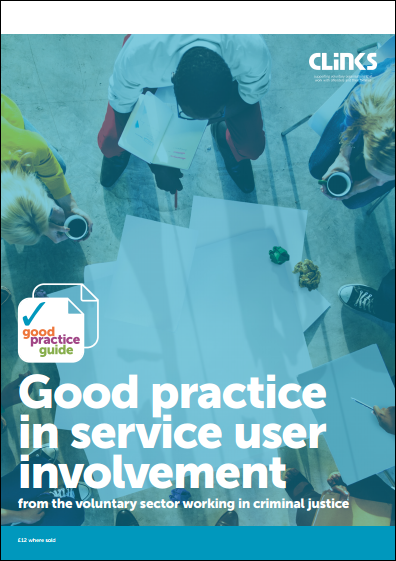 Dougie got involved with User Voice as a Council member, progressing to a volunteer working on other service user involvement projects and has recently started paid employment. Why did he get involved? What has he achieved? What have the benefits been to him, others like him and the rehabilitation services? And what has this journey been like and what are his hopes for the future?
How did you get involved?
I met a User Voice member of staff at a drugs service. She talked to me about User Voice and her own life. The thing that struck me was the strapline that 'only offenders can stop reoffending'. It straight away appealed to me as it was very similar to the world of recovery.
Why did you get involved?
I hadn't done anything positive for years. It was something positive to do, to change the system that I had been part of for around 20 to 25 years. The User Voice member of staff explained her story which was so similar to mine. I felt that if I got involved I wouldn't be out of place. Going into a normal organisation would have frightened the life out of me. It just seemed like a logical stepping stone
What did your roles as a Council member and volunteer involve?
Within a week of meeting her I went to a meeting at probation's head offices. From the start I was doing surgeries, where we got the views of other people on probation, and was going to the Council meetings, where we used these views to put proposals to the senior managers. I was a Council member for about 6 months when I started volunteering to help the project more widely, engaging people and getting them involved. I would take them out and support them to be Council members. I also facilitated groups, helped with running events and recently spoke at the Howard League Conference at Oxford University about my experiences and the effect it had on me.
What effect has it had on you?
It has changed the way I perceive everything. It has made me feel like I am employable and has massively helped with my self-esteem. I have been engaging with all different types of people where before I was only engaged with criminals. It's a whole different world and this has bridged the gap for me. It makes you feel valued by helping the system and having probation officers listen to you in a different way.
What impact have you and other Council members had on services?
Even in a short time you can see that people are less judgemental and its changing how they perceive their clients. Service providers can see that we can interact and speak to them on a different level. I have seen individuals go from being wary to being really engaged with me and others.
Why User Voice?
People are able to identify with us as they know we understand where they are coming from. I often have to explain that we are nothing to do with probation or any other service and then they talk to me. But I really have to explain this as at first they just say 'no, no, no'. It's because we are separate and have experienced similar things that they can feel comfortable and be honest with us.
What has the progression been like into paid employment?
It's actually been quite easy because it's been gradual. In my head I was ready ages ago, but in reality looking back I wasn't. I wasn't thrown in too early.
What are your hopes for the future?
I live each day at a time. As long as I am of more use and help more people that's all that matters.
And finally, what do you want to highlight about your experiences?
Probation and other providers should value us and our life experiences as ex-offenders and employ us themselves or use us in more advisory roles. This shows that they really believe we can change.
You'll find more case studies of good practice in service user involvement in our new guide here