Clinks is surveying voluntary sector organisations working in the Criminal Justice System (CJS) to explore the successes and challenges the sector is experiencing and to gauge the impact of policy changes on organisations and the wellbeing of service users.
I recently spoke to Charlotte Weinberg, Executive Director of Clinks member Safe Ground. The interview below highlights the charity's experiences, looks at the challenges they face as an organisation, and explores what impact this has had on their project participants. Charlotte also explains how Safe Ground has worked to address and overcome these challenges in recent years.

Click here to tell us your story by responding to our State of the Sector survey.
Could you give a brief description of your organisation?
For the last 20 years, Safe Ground has worked with over 5,000 men in more than 50 prisons all over the country, and in community settings, to develop, explore and improve family relationships, parenting experiences and practices. We have a suite of six programmes, including engaging Prison Officers through drama therapy, and an artistic programme working with HMP Wandsworth and the local community every year. We are currently developing a service for women, which we will begin delivering next year.
The findings from our survey last year showed that the needs of service users are increasing and becoming more complex. Does this reflect your experience?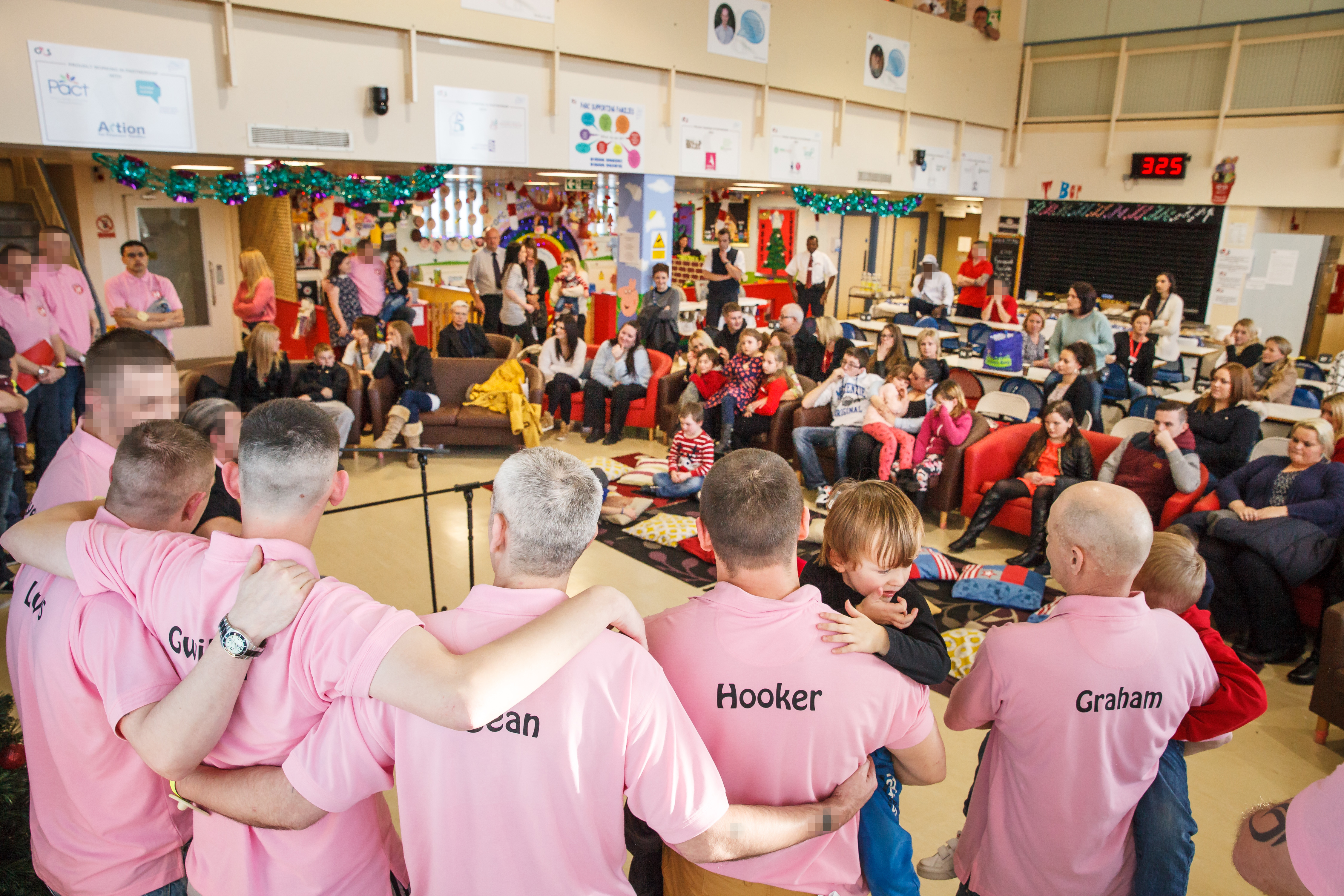 It is accurate to say the levels and breadth of need amongst our clients is severe. Whilst needs have always been complex, there are now perhaps fewer people and agencies available to engage with and support people at different points in their journey. The HM Inspectorate of Prisons recently identified that although the number of young people in prison is lower, the complexity of their need is much higher, making it much harder to offer them quality services.
Our clients often present with significantly complex needs including physical and mental health needs, housing, debt, dependency, safeguarding, child-care and parenting issues, as well as issues related to domestic violence, lack of social networks, and communication skills. In our experience, all these issues compound to create a maelstrom of crisis points.
We've mostly been able to meet these changing needs. However, changes in the prison service have made it more difficult for many agencies to work effectively with some groups, such as sex offenders, 'gang' associated young men, people serving very long sentences, and men on short sentences. It is also taking time for reforms to the CJS, for example new probation providers and new resettlement prisons, to settle in.
63% of last year's respondents told us that opportunities for partnership working have increased. Have you also found this to be the case?
Our partnerships have increased over the last four years. This is partly due to our strategic planning, and also to partners approaching us with ideas for development. As our programmes expand, and our evidence grows, our partnerships follow the same course. In the last 12 months we have partnered with many organisations including One-Plus-One, RAPt, Futures Unlocked, Spurgeons, Maudsley Hospital, HMP Erlestoke, HMP Parc, and Hampshire and Isle of Wight Community Rehabilitation Company.
Last year, our survey told us more time is being spent on funding applications, and it is rare for organisations to achieve full cost recovery on contracts. What is your experience?
We used to receive around 50% of our income from statutory grant funding, but now receive one small NOMS grant which makes up around 7% of our income. We have had
to diversify our income streams, and spend more time on business planning, partnership proposals, and funding applications. We will need to spend more time on funding applications in the next few years in order to ensure a mixed and sustainable financial future.
We can only enter into contracts where full cost recovery is possible, otherwise we are subsidising the work and undermining our strategy for sustainability. The risk is that we price ourselves out of the market and no one will pay for our services. It is up to us to demonstrate value for money, as all voluntary sector organisations work so hard to do.
The time and attention required to win contracts is immense, and few organisations can commit to this process on a regular basis without interrupting core service delivery. Commissioners could do more to understand and support the diversity, expertise and specialism of the sector.
Is there anything else you would like to add?
It is hugely rewarding to be working in so many fruitful partnerships, to see our services so highly regarded, and to recruit and retain excellent staff and trustees.
Good rehabilitation requires committed, enthusiastic, and optimistic staff yet we are becoming more and more aware of staff cuts in the prison service, probation staff having bigger caseloads, and the CJS workforce having to cope with more uncertainty.
Times are hard, have been very difficult over the last four years and in many ways, are probably going to get worse over the next four. Through involving our service users, and being creative and resilient, we are able to work together to find ways through the blocks in the system and to ensure our quality standards are maintained, and participants can achieve their goals.
How do Safe Ground's experiences compare with your own? How is your organisation faring, and what impact is this having on the people you support? Our State of the Sector survey is your chance to tell your story, and get your voice heard by policy makers and key decision makers.
Click here to respond to our State of the Sector survey
Photographs taken by Jonathan Perugia Photography 2015