An interesting Light Lunch for readers this week.
First thing to note is it's jam-packed with information, having taken a break last week. Perhaps a good excuse to take a slightly longer lunch break this week and, fingers crossed, enjoy some sunshine whilst you catch up on the latest criminal justice news affecting the VCS.
Lots of things happening at Clinks over the last couple of weeks. We've launched a new project with NPC to help prepare the Sector for outcomes-based commissioning, responded to MoJ's transforming youth justice consultation, launched a new round of funding for you to set up local partnerships, and we've also got a few spare places on our latest expert seminar on influencing and advocacy.
Some of you might have noticed as well that we've had a few technical problems with our website, meaning we've decided to launch our new site a little earlier than expected. Feel free to have a good look around the site, there are bits we need to finish off, but overall it should provide you with much quicker and easier access to the huge amount of information Clinks provides. Make sure you register for an account and upload your photo. From here you can interact with other Clinks contacts, comment on articles and manage your subscriptions! We'll be developing loads more functionality in 2013 to further improve your experience and respond to your feedback.
For Clinks Members there's a great little offer from Prison Image. Prison Image is run by the well-regarded prison photographer Andrew Aitchinson, and as part of setting up his social enterprise, they're offering Members up to 50% discount off some of their images.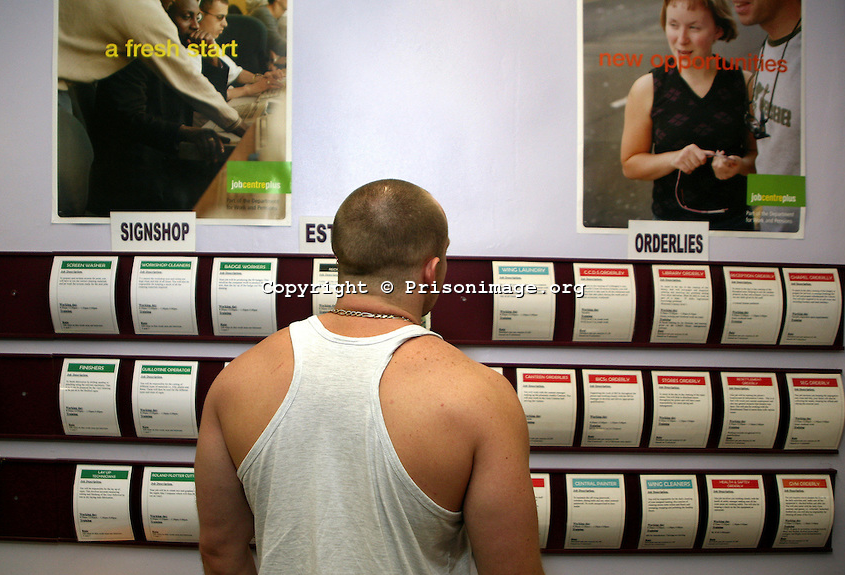 I've got to say I've not come across UK prison images this good before (sample to the right), so it's well worth getting in touch with Rachel Shakides to see what options are available for your organisation.
I'll be writing a blog soon about using imagery for small organisations, as I feel it's a gap in the way we present ourselves. In times of standing out from the crowd and measuring our impact, I'd like to explore the old adage "an image speaks a thousand words" to see if the often prohibitive cost of unique and quality images is hampering smaller organisations.
There's a lot of diverse funding around this week, and an interesting looking tender up in the North East for women's through the gate services. Lots of Members are hosting events in May and June, in particular the must-attend Perrie Lectures, which have a two for one offer on delegate places.
Criminal Justice Alliance has done a great factsheet dispelling the top 10 common misconceptions in criminal justice. Definitely a must-read for all practitioners, and handy snippets to have at your disposal at social functions in that awkward moment where you have to justify your job to those outside, or less sympathetic, of our world!
You can see this week's Light Lunch here, and don't forget you can comment on it, and on my blog, by registering here
If there's anything you'd like me, or any Clinks staff, to blog about, please let us know
Joe
What's new
Blogs
We set out our concerns to the Ministry of Justice on the sentencing review's process, its transparency and the lack of opportunities the voluntary sector has to contribute.
Publications
The Reducing Reoffending Third Sector Advisory Group (RR3) exists with the purpose of building a strong and effective partnership between the voluntary sector and the Ministry of Justice (MoJ).
Latest on Twitter
Clinks @clinks_tweets · 2 weeks
Our Women's Network Coordinator Jackie Lowthian is delighted to be at the #prtTransformingLives conference today at @UKSupremeCourt  hearing about @PRTuk's important work in addressing inequalities for women in the criminal justice system.