Many a pundit was proven wrong over June's general election, and now we have a minority government and a few changes in its senior leadership. Alongside this we have a bolstered opposition with almost no change in Labour's shadow cabinet ranks.
The Ministry of Justice Team – not quite all change
Elizabeth Truss has left the department for the Treasury, and replaced by David Lidington as Lord Chancellor and Secretary of State for Justice. The new Secretary of State is MP for Aylesbury and he has been an MP since 1992, if you want to have an overview of his past roles and his voting record then click here.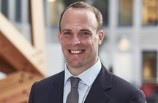 Dominc Raab re-joins the department as a Minister of State with his focus firmly on the court system and court reform. This includes legal aid, tribunals and immigration, family justice, sentencing (including out-of-court disposals). Interestingly, he is also supporting the Secretary of State on departmental finances and transparency. Dominic is MP for Esher and Walton and was first elected in 2010, if you want to have an overview of his past roles and his voting record then click here.

Sam Gyimah returns to his role as Parliamentary Under Secretary of State for Prisons and Probation. He will continue to oversee the delivery of prison and probation services, this includes and future reform of those public services. He also holds the brief for foreign national prisoners, extremism and electronic monitoring. Sam is MP for East Surrey and was first elected in 2010, if you want to have an overview of his past roles and his voting record then click here.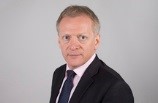 Dr. Phillip Lee also returns to post with the same brief, as Parliamentary Under Secretary of State for Youth Justice, Victims, Female Offenders and Health. His brief is extensive and alongside the areas covered in his job title he will be overseeing the Lammy Review into disproportionality faced by people from black, Asian and minority ethnic communities, the Race Disparity Audit, devolution and PCCs, human rights, prisoner voting rights, transgender offender and veterans. Phillip is MP for Bracknell and was first elected in 2010, if you want to have an overview of his past roles and his voting record then click here.
Lord Keen of Elie QC returns to the department as HM Advocate General for Scotland and MoJ spokesperson for the Lords. He entered the House of Lords in 2015 and more background information can be found.
Conservative party manifesto commitments
As highlighted in Anne Fox's blog on the General Election manifestos the Conservatives committed to a number of criminal justice reforms. We were able to extract these with thanks to the Criminal Justice Alliance who also produced a handy briefing on the conservative manifesto (read it here). The manifesto said the Conservative party would do the following: 
turn prisons into 'places of safety, discipline and hard work, where people are helped to turn their lives around' 
invest over £1bn to modernise the prison estate, replacing the most dilapidated prisons and creating 10,000 modern prison places
reduce the disproportionate use of force against black, Asian and ethnic minority (BAME) people in custody and legislate if progress is not made
reform the entry requirements, training, management and career paths of prison officers create a new legal framework for prisons, strengthening the inspectorate and ombudsman to provide sharper external scrutiny
establish a national community sentencing framework 
introduce dedicated provision for women offenders 
extend direct entry into the police, including at chief officer level
widen the role of Police and Crime Commissioners, ensuring they sit on local health and wellbeing boards
build on the Policing and Crime Act to provide greater devolution of criminal justice responsibility and budgets to local commissioners 
continue to modernise our courts, improving court buildings and facilities 'making it easier for people to resolve disputes and secure justice'.
What's in the pipeline?
This week we had the Queen's speech, which has provided us with a little more information on what is (or rather what is not) on the government's to-do list. Here's a run-down of the things we think the voluntary sector will want to look out for.
The prison and courts bill was mentioned in the Queen's speech as simply a courts bill, and we are now waiting to see what bill will be put before parliament and whether it will contain anything on prison reform. There were aspects of the prisons part of this bill that were widely welcomed, such as making rehabilitation one of the purposes of prison in law, giving HM Inspectorate of Prisons more teeth, and making the Secretary of State for Justice more accountable.  
The prison safety and reform white paper set out what the last government wanted to do to address the growing need for reform in our prison system. In an open letter the new Secretary of State has said that "The work to make our prisons true places of reform and rehabilitation is already under way – and it will continue unabated". This will be good news for those that want to influence the numerous strategies proposed in the white paper on education, employment, mental health, families and much more. On the other hand the government is still committed to the building of 10,000 new prison places. Read Clinks' response to the prison white paper here.
Prior to the election HMP Wandsworth lost its reform prison status, prompting many people to ask what was happening to the agenda of 'empowered' or 'autonomous' prison governors and whether reform prisons as they currently stand will be further developed. Where this agenda goes next will be of interest to many in the sector.
A women's strategy will be developed, and is already well underway. This will include a focus on community provision as well as the five new women's prisons which were announced in the Prison Safety and Reform white paper. Much of the sector has been arguing for more investment in proven rehabilitative approaches in the community provision and far less investment in imprisonment.
Pre-election there were a number of reviews into the current state of community services and specifically the probation services

. We're not sure yet what this will lead to but we are expecting a statement from the Ministry of Justice on what needs to be done to improve the system. Clinks would welcome a review as there is recognition that things are not working as they should, especially given the failings of the current through the gate provision which earlier this week were 

highlighted by HM Prison and Probation Inspectorates

.

David Lammy's review on the treatment of and outcomes for black, Asian and minority ethnic people in the criminal justice system

will conclude this year and we are awaiting publication. The real test of this review will be how its recommendations are taken forward (or not) by the Ministry of Justice and by our courts, prisons and probation services. 

Lord Farmer's review into services for the families of men in prison

is awaiting publication and we hope that the new Government will make this a priority and make recommendations for improvements in family services. We also hope it will recognise the excellent work of the voluntary sector in designing and developing family services within our prisons.

Devolution

is clearly still on the cards and the Conservative manifesto continued the commitment to grant a bigger role to Police and Crime Commissioners. We will be keeping a close eye on developments, especially in Manchester and London. We also urge members to think about how they might engage with PCCs.

Use this handy guide

that we developed with Revolving Doors Agency to help you.
What does it mean for the voluntary sector?
Well for now it feels like business as usual, but inevitably we are all prepared for change and who could blame us. The Ministry of Justice has had three Secretaries of State in less than a year; we've had Gove, Truss and now Lidington. So in many ways it is a sigh of relief to see the new justice secretary has stuck to some of the pre-existing policies. It was also pleasing to see the new Secretary of State refer to the value of the voluntary sector, but now we need to make sure that the Ministry of Justice is clear about how the voluntary sector can play a critical role in the delivery of a better criminal justice system.
We know that there are still many areas where we need to press for change, and we will continue to do that. Ahead of the party conferences we will be revamping our 'Clinks Thinks' report which sets out our key priorities for change. If you want to contribute then please email me at nathan.dick@clinks.org.