In this guest blog Keele University's Dr Kelly Prince and Dr Mary Corcoran explain how a major research project is tracking change in the voluntary sector in criminal justice, and appeal for the sector to participate.
Nowadays it seems that there are many rocks and hard places for voluntary sector organisations to get caught between when working in criminal justice. At the same time, there are growing signs of opportunity for the sector to work with people in prisons, the community and with the private and statutory sectors. Even for a sector which has an inbuilt capacity to respond to shifting sands, the scale and scope of change it is facing is extraordinary. The EU referendum decision has added yet another dimension to the need to respond courageously and creatively to future developments.
The key question is: how is the voluntary sector actually adapting to the changing environment?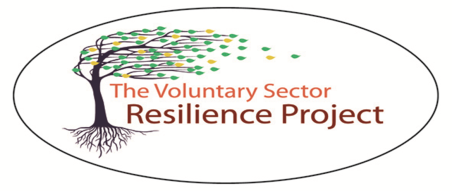 The Voluntary Sector Resilience Project, a major research project at Keele University and Aberystwyth University, is underway to answer that question, exploring how organisations in England and Wales who work with offenders and their families are responding to this period of deep change. Working in partnership with Clinks, and funded by the Leverhulme Trust, we are keen to explore the ways organisations are adapting, resisting, planning, processing, diversifying, exiting or entering the criminal justice arena. How are they doing this, and why?
The study stems from a hypothesis that the sector is responding to change dynamically. Far from being passively absorbed by the state to do 'government work', or consumed by predatory commercial interests, the sector has shown itself to be resilient and active in the face of adversity time and time again. The aim of the study is to collect and analyse the experiences of as many organisations as possible, so that we may better understand this change in action, and to identify its external and internal driving forces. There is no single right answer, or one size that fits all, but a multitude of strategies and activities which organisations are successfully developing, and which others in the sector could use to inform their own approaches.
Lester Salamon, an American academic who has written extensively on the voluntary sector over the past thirty years, found that it has a long history of responding to and surviving periods of deep change. While recent decades have brought about great turbulence, the voluntary sector has demonstrated 'resilience', a characteristic he argues is more than merely overcoming difficulties. According to Salamon, 'resilience' captures the ability of the sector to balance its capacity to survive with its ability to make a distinctive social contribution. Resilience shows itself, for example, in the ways that voluntary sector organisations find to meet competition while retaining their social mission. It manifests in the ways that they sustain their advocacy role while forging partnerships with business or state bodies, or adeptly combining new ventures while engaging with their core communities.
Therefore, our focus on the resilience of the voluntary sector does not mean that we are in denial about the difficulties organisations are facing daily. Indeed, we are gathering data about these struggles in relation to four drivers: (a) marketisation and the impact of a highly competitive contracting culture; (b) professionalisation and changes to personnel and skills; (c) penal drift and governance; and (d) supply chains and commissioning networks. However, our approach is intended to get to the heart of the complex reasons behind the strategies and decisions of voluntary sector organisations. The proposition is that adaptation by the sector as a whole is likely to generate mixed outcomes and that this mixture will also be unique to each organisation. 
We consulted the sector, through Clinks membership, about the design and aims of the research. They told us that they wanted a large-scale picture of change and to be able to position themselves in relation to trends in the sector as a whole. Members also wanted to contribute and share best practice as well as observe some of the shared difficulties or pitfalls. Some wanted outcomes that would contribute to a code of practice and sector-wide position. Many wanted a robust evidence base with which to demonstrate to policy makers, legislators and commissioners those factors that are supporting voluntary sector participation in working with people in the Criminal Justice System and their communities, and factors which are obstructing those goals.
We hope that the research will also support internal planning and dialogue within the sector itself.  The ultimate aim of the research is to gain an understanding not only of current trends, but to use the results to inform the foundations for slow burning change in the hope that it will contribute to future-proofing voluntary sector organisations.
Contribute to our research: What does voluntary sector resilience mean to you?
We are about half way through the fieldwork and we have had an enthusiastic response from the sector – many thanks to those of you who have responded so generously and insightfully.  The information we have received so far is very exciting and contributing to a rich picture of the realities, wishes, strengths, weaknesses, frustrations and achievements of the sector. But we want an even richer picture from a greater variety of organisations and to hear from even more diverse voices.  
We are surveying the voluntary sector in criminal justice in order to obtain detailed information. We want to know, what does voluntary sector resilience mean to organisations and stakeholders working in criminal justice in England and Wales?  Are you managing to balance the demands of a competitive market with the demands of your clients and communities, while still placing your ethos front and centre?  What are your experiences?
This invitation applies to all voluntary organisations who have offenders as part of their service user base - providers in any service area or type of work, size, income, location in England or Wales. The survey only takes about 15-20 minutes to complete.
Our work so far has involved interviews with trustees and directors, operational and managerial staff, delivery staff and volunteers in the sector. The research is also embedded in 10 case study organisations, allowing us to closely follow how they are faring over the duration of the research. Our researchers are also talking to stakeholders including commissioners, Trusts and Foundations, statutory agencies, Community Rehabilitation Companies, policy makers and other major influences on the sector. We are trying to establish their priorities and the demands to which they are subject, as this informs their decisions and actions in turn. 
Find out more
If you would like to be involved further, you can register your interest at the end of the survey. Please also share this blog and survey link to your partner organisations and on social media.  You can find out about the project on our website here
Contact the researchers at:
Keep up to date with the project's progress on our Twitter account, and tweet us at @resilience_VS