NSM-201: National Service Manager - SOS+
Back to job board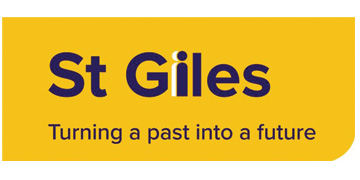 64-68 Camberwell Church Street
London
SE5 8JB
United Kingdom
More organisation info
---
Location
Camberwell, London SE5 + travel across the country
Region
London
Inner London
Southwark
NSM-201: National Service Manager - SOS+
Are you a proactive and inspiring individual with experience of delivering high-quality services supporting children, young people and families involved in, or at risk of, violence, vulnerability and exploitation (VVE) and/or the criminal justice system? 
If so, St Giles Trust has an exciting opportunity for a National Service Manager to join our SOS+ team and lead the development and roll out of our SOS+ Early Intervention and Preventative Service across our regional hubs.
About this vital role
The rise in serious youth violence and child criminal exploitation across the country is particularly prevalent in areas we have regional hubs - Leeds, Coventry, Wolverhampton, Norfolk and North Wales. The service's expansion is positive, but there is a need to ensure that this development is carried out within a national strategic framework that maintains quality and consistency, whilst enabling flexibility and responsiveness to local/regional needs and conditions. That's where you come in.
As the National Service Manager, you will collaborate with Regional Managers to develop and expand SOS+ nationally, offering support and expertise where needed. In addition you will be providing overall leadership for the SOS+ Service and be responsible for achieving its goals and sustaining its success. You'll do so by providing strategic direction and drive and ensuring the effective management of the service's performance targets, including quality, safeguarding, activity, finance, targets, staff performance and governance. Line managing the SOS+ London management team and core national team will be an important aspect of the role too, as well as cultivating strong relationships with national partners and commissioners, setting up robust internal monitoring systems, developing and implementing sustainability plans and much more besides.
About St Giles Trust 
An ambitious, well-established charity that helps people facing adversity to find jobs, homes and the right support they need. Central to our ethos is our belief that people with first-hand experience of successfully overcoming issues such as an offending background, homelessness, addictions and gang involvement, hold the key to positive change in others. 
Our award-winning and rapidly expanding SOS+ Service works with young people in a variety of settings by delivering sessions and workshops in schools, Pupil Referral Units, Community Centres and to Youth Offender Teams. The mission of SOS+ is to prevent children and young people becoming involved in gangs and youth violence by equipping them with tools, knowledge and support delivered by experts with lived experience. 
Please note successful candidates should expect to be appointed at the starting point of the salary scale and consideration may be given to a higher salary depending on the experience of the individual)
 
---