Back to job board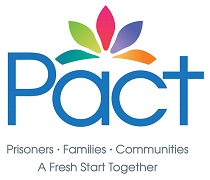 Prison Advice and Care Trust (Pact)
29 Peckham Road
London
Greater London
SE5 8UA
United Kingdom
More organisation info
---
Location
Board meetings take place in London
Help us shape the future of rehabilitation: would you like to help shape the future of Pact, and make a difference to the lives of thousands of individuals and families affected by imprisonment?
Pact is governed by a group of individual volunteers who act as the trustees of the charity, and we are now seeking to strengthen the Board.
We are particularly keen to hear from women, and from people from diverse heritages, as well as from people with lived experience of the justice system. An interest or expertise in areas such as social work, fundraising, health and safety, policy or organisational development would be a bonus. 
The Board meets 6 times a year in the evenings in London, and trustees are also expected to attend some Pact events, visit projects, and provide occasional advice to the senior leadership team between meetings. This is a voluntary role but expenses are claimable.
Pact is a charity with a Catholic heritage and a mission based on Catholic Social Teaching. We believe in the innate dignity of the human person, and that a fresh start is possible for everyone. We are committed to full equality of opportunity for all. Our trustees, volunteers and staff are a diverse group who share the charity's mission, vision and values.
Being a trustee means supporting our CEO and senior leadership team and overseeing the strategic direction of the charity, ensuring good governance. It is not a management role. Our trustees support one another in the role and new trustees are supported by the Board Secretary and the staff team with an induction programme to familiarise themselves with the role and the work of the charity. 
If you would like to find out more about what we do and the role of a Pact trustee, please visit www.prisonadvice.org.uk and email us at PA@prisonadvice.org.uk for an information pack.
---
How to apply for the job
Please us at PA@prisonadvice.org.uk for an information pack and further details about the application process.