Back to job board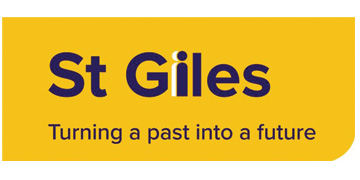 64-68 Camberwell Church Street
London
SE5 8JB
United Kingdom
More organisation info
---
Region
Yorkshire and the Humber
West Yorkshire (Met County)
As a Resettlement Caseworker, you will provide a comprehensive resettlement planning service by managing and maintaining systems effectively and reviewing resettlement plans at agreed stages of a prisoner's sentence, providing information and assistance based on individual needs. You will also take the lead on the delivery of resettlement plan interventions and provide casework support, supervision and coaching to the Peer Advisors. Negotiating and working closely with departments and external organisations is a key element of the role, as is delivering resettlement courses on a rolling basis and supporting Peer Advisors to deliver resettlement courses.
St Giles Trust is an ambitious, well-established charity that helps people facing adversity to find jobs, homes and the right support they need.  Central to our ethos is our belief that people with first-hand experience of successfully overcoming issues such as an offending background, homelessness, addictions and gang involvement, hold the key to positive change in others.
---
How to apply for the job
For further information, or to apply, please visit our website here.