Volunteer Peer Advisor (VPR-191)
Back to job board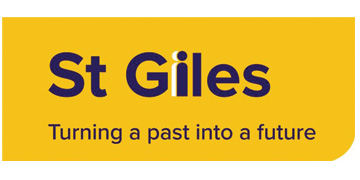 64-68 Camberwell Church Street
London
SE5 8JB
United Kingdom
More organisation info
---
Volunteer Peer Advisor (VPR-191)
About St Giles Trust
A well-established charity that helps ex-offenders and disadvantaged people to move their lives forward, St. Giles Trust offers support to help people overcome any issues that might be holding them back and to prevent the likelihood of them reoffending on release. 
About the role
The Peer advisor/Volunteer will work with the Pier Road Project and their Partners providing advice and guidance on clients needing support on positive activities, training, education, housing, finance, debts, benefits support and advice when appropriate.  A regular focus of the role is also to identify ways to improve our client's isolation issues, life skills and confidence.
Some of the duties and responsibilities of the role
Act as a Peer Advisor to clients of the team and within the wider community.

Work alongside other relevant organisations.

Promote the work of St

Giles Trust within the local community.

Develop networks and links within the local community

.

Represent St Giles Trust positively in the Community

.

Make appropriate ongoing referrals and signpost people to relevant organisations.

Develop self through

further qualifications, courses etc., attending training sessions as required to maintain knowledge and skills.

Complete all mandatory training.

Attend supervision sessions and team meetings when required.

Keep good administration and record keeping of all work undertaken

.

Any other reasonable duties requested by the Team

.
In return you can expect luncheon vouchers, travel reimbursed, a mentoring programme, an advice & counseling service, and much more besides.
---