Casual Family Support Worker - HMP Coldingley
Back to job board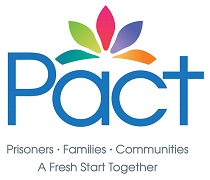 Prison Advice and Care Trust (Pact)
29 Peckham Road
London
Greater London
SE5 8UA
United Kingdom
More organisation info
---
Salary (full time equivalent)
Location
HMP Coldingley, Coldingley Shaftesbury Road, Bisley, West End GU24 9EX
Casual Family Support Worker - HMP Coldingley
As a casual Family Support Worker at HMP Coldingley, you will work as one of the PACT Family team, you will be based primarily in the prison's visitor centre and visits hall providing support, advice and guidance to families visiting prisoners, facilitating prison visits and family days and supporting the play service.
A sessional Family Support Worker provides support to families visiting loved ones in the Visitor Centre. Visitor centre services include play and children's services; and a catering service.
About You: 
To be successful in this role you will have experience and understanding of working with families in a challenging environment, ideally involving prisoners and/or their families. You will also have excellent organisational skills and the ability to manage a demanding work load. You will have the ability to contribute to planning and development of Pact's family work and also have knowledge of safeguarding/child protection practice. Furthermore you will have excellent interpersonal communication skills and ability to work in build partnerships with a range of agencies.
What Pact Offer:
Pact offer a wide range of employee benefits including free confidential advice and counselling service, cycle to work scheme, life assurance, eye care vouchers, generous annual leave plus more. You will have the opportunity to attend internal training events to further develop yourself as an effective support work and you will undergo a thorough induction process and be supported by a friendly and enthusiastic team.
---
How to apply for the job
If you feel you meet the requirements of this post please complete an application form by clicking the `apply now` button.
* We reserve the right to close this vacancy early if we receive sufficient applications for the role. Therefore, if you are interested, please submit your application as early as possible.*
Other information: 
Pact is an equal opportunity employer and welcomes all applications including those with a criminal conviction (appointment to post is subject to a risk assessment).
This post is subject to a 6-month probationary period, verification of identity and proven right to work in the UK, satisfactory references from previous employers covering a 3-year period, declaration of any unspent criminal convictions (and where appropriate a satisfactory risk assessment), Prison Vetting and an enhanced Disclosure and Barring Service check.  Please note that being bankrupt or having County Court Judgements may affect your ability to be successfully vetted to work in a prison. A certificate of good conduct from the Police Force of the country of residence if you have resided overseas for a period of over 12 months (in the past 10 years while aged 18 or over).
Please click on the link below to see the full address and the job description of the role:
Casual Family Support Worker - HMP Coldingley job - HMP Coldingley - PACT (Prison Advice and Care Trust) (livevacancies.co.uk)
Please clink on the link below to apply for the role:
Pre application form - Casual Family Support Worker - HMP Coldingley job - HMP Coldingley - PACT (Prison Advice and Care Trust) (livevacancies.co.uk)